Dynon Avionics and Advanced Flight Systems, a division of Dynon, have announced three new avionics products for experimental and light sport aircraft ahead of Sun 'n Fun starting on Monday in Florida, USA. They are:
Dynon SkyView SE, a simplified electronic flight information display available in two sizes of screen, 7in and 10in, priced much lower than Dynon's fully loaded Skyview systems at $1,850 and $3,100 respectively.
The Advanced Flight Systems AF-5700 with a new Touch interface. The AF-5700 is said to be the smallest 12in screen EFIS available.
Dynon said that its SkyView SE displays are made specifically for VFR aircraft, with simple displays and almost no menus to navigate in flight. However, they include a radio interface and 2-axis autopilot. A feature of Dynon Skyview is the ability to choose an electronic "six-pack" instrument display.
Robert Hamilton, Dynon president, said, "Dynon expects SkyView SE to be popular with VFR-only experimental and light sport aircraft, where low weight and low cost are especially important. For aircraft in the US market, SkyView SE systems equipped with Dynon's Mode S transponder and SV-GPS-2020 offer the lowest cost integrated glass panel system meeting FAA 2020 ADS-B Out requirements."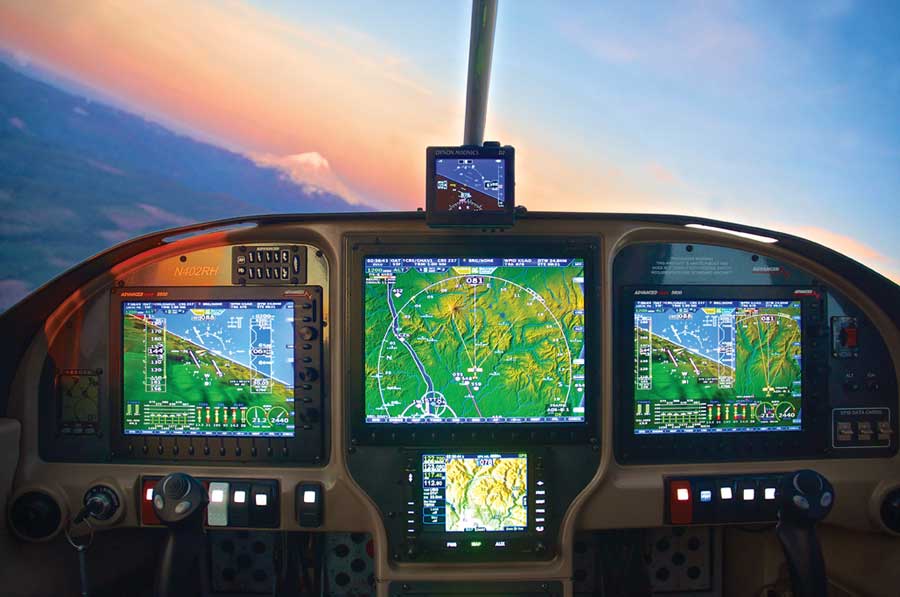 The new AF-5700 display combines the largest-in-class 12.1in screen with minimal installation size.
Rob Hickman of Advanced said, "The AF-5700's sleek form factor was designed to maximize space utilization, provide the largest amount of functional screen area possible, and minimize the panel space required. The large 12.1in screen allows for a larger display of information, more effective split-screen multi-tasking, and reduced information clutter."
The AF-5700 display is priced at $4800 and, like the Skyview SE displays, will be available this month (April).