A drone company called Skyports is seeking to establish a network of air corridors between several of Scotland's west coast islands and the mainland.
A consultation of just two weeks – much less than usual – started this week on proposed temporary airspace changes.
The drones, weighing 17kg and flying at around 40mph, will transport Covid-19 testing kits and Covid-19 test samples for analysis.
Skyports is seeking a Temporary Danger Area (TDA) complex to be established during notified periods to enable the safe testing and demonstration of unmanned aircraft operations during a trial for up to 5 weeks starting on 8 April 2021. The TDAs will operate from the surface to various heights up to 950ft amsl.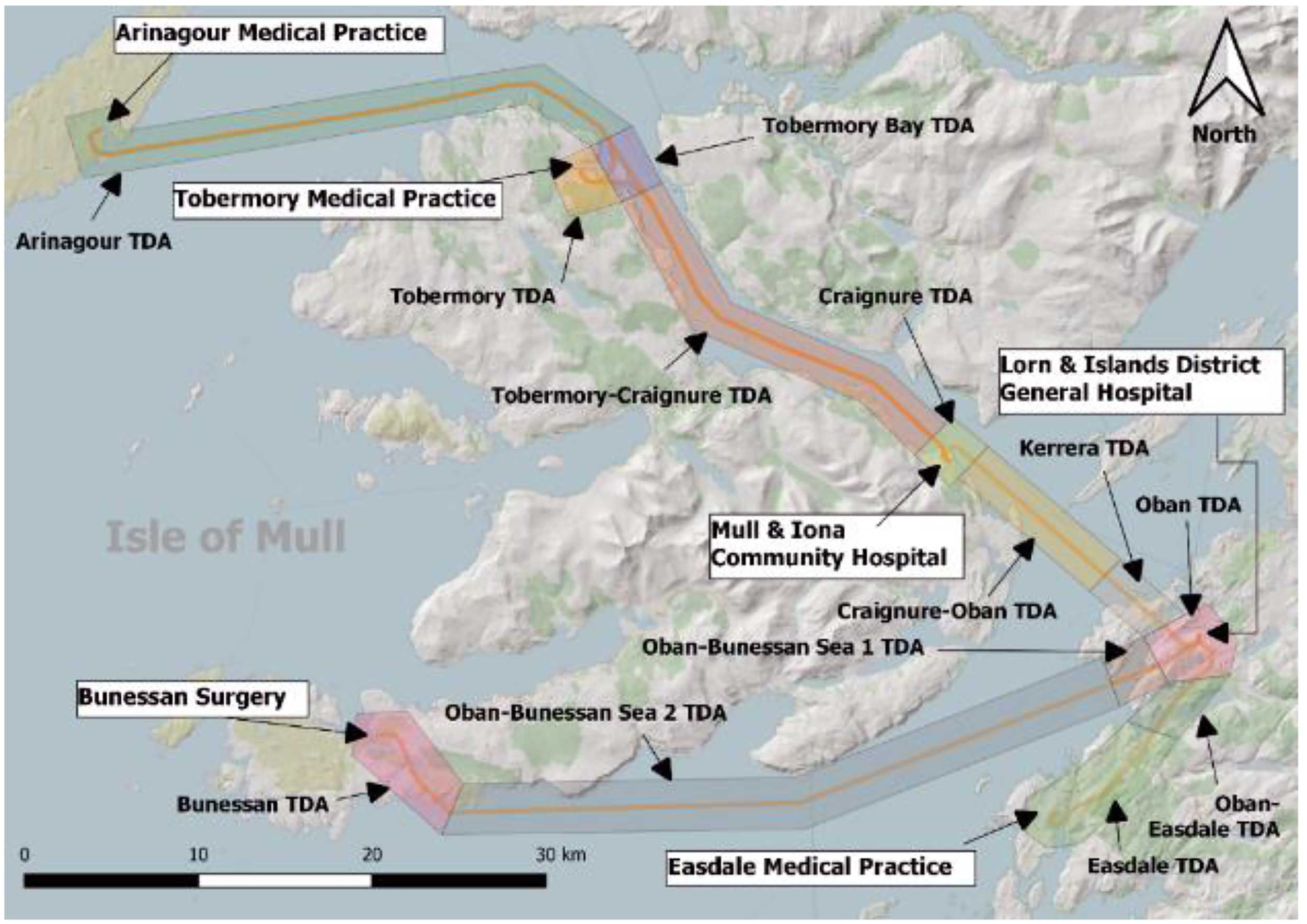 Skyports says it is conducting a targeted aviation stakeholder engagement exercise before submitting its finalised proposed airspace design proposals to the CAA, "to ensure that all identified interested parties have had an opportunity to review the proposed changes and comment accordingly."
The trial is at the request of the NHS in Scotland to assist with the Covid-19 response. The samples will be collected from local GP practices and taken to mainland pathology labs.
"Currently, samples are collected by the local postal service (without temperature control) and taken to the hospital at the end of rounds, which is slow and often leads to a degradation of sample quality," said Skyports.
"Turnaround time for results will improve from as much as up to 4 days to as short as half a day, depending on the location being served.
"This level of improvement is transformational for the health system in Oban, Isle of Mull and Coll with potentially life-saving treatment able to be commenced earlier.
"Thirteen adjacent TDAs are required to facilitate our operations and are designed to minimise the impact on other aviation stakeholders in the area," continued the company.
The trial may affect various airfields and General Aviation operators in the area, including Glenforsa on Mull, Oban and Tobermory Airport.
Brendan Walsh, owner and operator of the airstrip at Glenforsa, will be joining the FLYER Livestream this Thursday to talk about the operation.