Derek Piggott, who died yesterday aged 96, was best known as a gliding instructor and author of several authoritative books on the subject, but he had a full RAF career before becoming Chief Flying Instructor at Lasham Gliding Society.
Derek joined the RAF in 1942 and trained on the usual de Havilland DH.82A Tiger Moth, leading to a Pilot Officer commission the following year. He was further trained as a multi-engine instructor before moving onto military gliders.
Later he flew Douglas Dakotas in Burma and India, returning to England to become a Staff Instructor at the RAF's Central Flying School. He trained instructors and flew the North American Harvard, Gloster Meteor, Spitfire, de Havilland Mosquito and Avro Lancaster among others.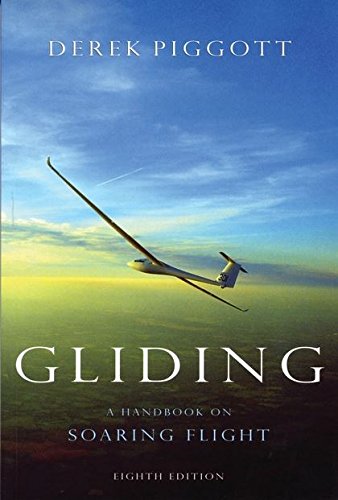 Derek left the RAF and became Chief Flying Instructor at Lasham Gliding Society, a post he held from 1953 to 1989. During this time he wrote several books including the gliding Bible, Gliding, first published in 1958 and still in print today in its eighth edition.
He also took time off to travel and give lectures overseas on gliding technique – and also to fly stunts in films.
The first was The Blue Max, the story of rivalry between two German pilots in WWI. Derek was the only one of several stunt pilots to agree to fly the Fokker Dr.I replicas in the final sequence where the two Germans challenge each other to fly under a bridge. Derek ended up flying both roles, with a total of 32 under-bridge passes.
In 1961 Derek became the first pilot to fly a man-powered aircraft, Sumpac, Southampton University's Man Powered Aircraft. The unusual chain-driven pusher prop aircraft needed him to generate 2hp to take-off and 1/2hp to maintain flight. He made a total of 40 flights with the longest being 650 yards.
In 1987 Derek Piggott was appointed an MBE, and in 2007 the Royal Aero Club Gold Medal – the highest award for aviation in the UK.
Tributes are being paid to Derek on the FLYER forum here.