A large chunk of Scotland's airspace will be closed to General Aviation during the COP26 climate conference in Glasgow, being held from 30 October to 13 November.
Aeronautical Information Circular (AIC) M 091/2021 has details of the restricted airspace.
It covers an area stretching from Turnberry to Leuchars (south-west to north-east), and all of Glasgow and Edinburgh. The ceiling of most of the restricted airspace is FL100.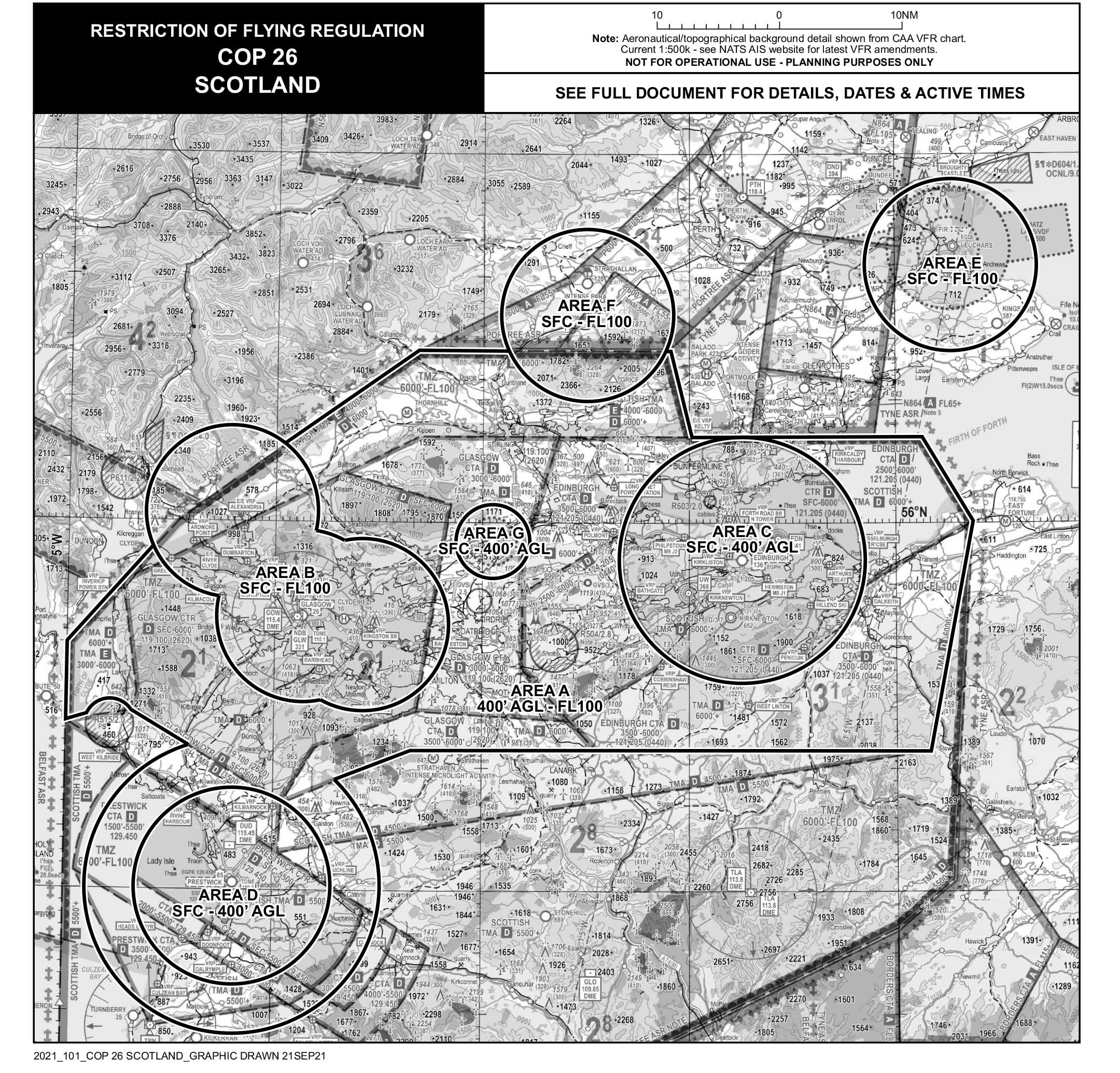 The AIC makes it clear that "unauthorised flight into this restricted airspace is FORBIDDEN [their caps].
"Deviation from the rules for entry will result in INTERCEPTION."
Leaders from across the world are expected to fly in for the Conference of the Parties (COP) 26th Summit being held at the Scottish Event Campus (SEC) in Glasgow.