China has taken a step forward in the drive to develop self-flying passenger-carrying air taxis.
The Chinese civil aviation authority (CAAC) has issued guidance on airworthiness based on operational risks. It wants to establish a risk-based UAV (Unmanned Aerial Vehicle) airworthiness management system by the end of 2019.
A total of five Chinese companies have been authorised to develop different UAV programmes to explore airworthiness standards and certification methods for UAVs for transporting cargos, inspecting powerlines and carrying passengers.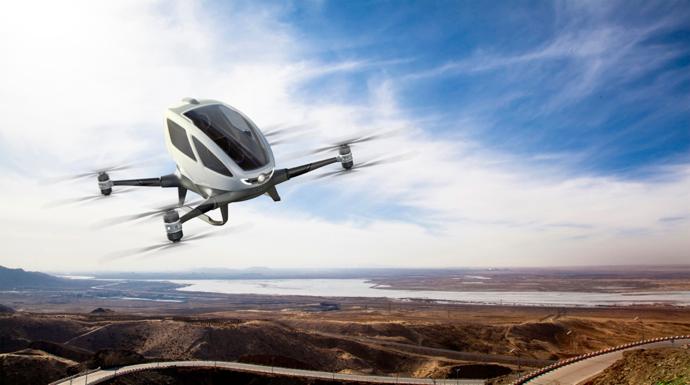 EHang is one of those companies and will lead the work on passenger-carrying UAVs.
China's UAV airworthiness certification management is guided by three principles:
Exploring a certification method by closely orchestrating hierarchical certifications with different levels of operational risks
Exploring a certification process by extracting CAAC certification standards and regulations from industrial standards
Exploring a certification mode with a more tolerant, open and service-oriented mind by encouraging UAV companies to jointly participate the airworthiness management through integrated information system.
As long as UAV companies establish a qualified airworthiness system and its UAV products have met airworthiness standards, CAAC will issue the airworthiness certificate.
In the near future, CAAC expects the UAV industry will eventually be on a par with the General Aviation industry, or even replace some applications of current General Aviation aircraft.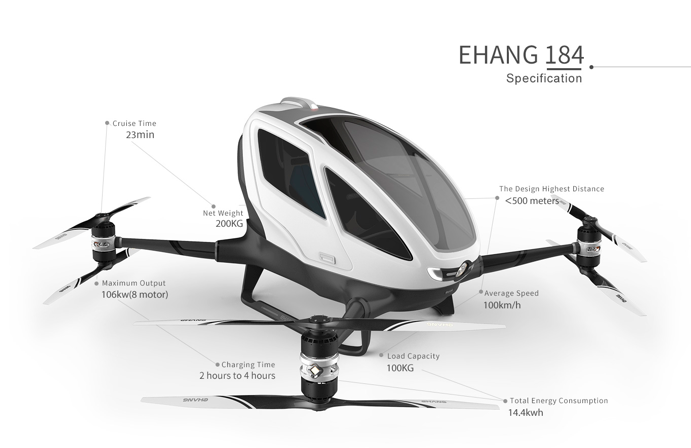 Hu Huazhi, EHang founder & CEO, said, "The urban air mobility that EHang AAVs (Autonomous Aerial Vehicles) have explored and pioneered persistently is no longer a future concept, it is a to-be realised 'China Innovation'.
"China and EHang have already become the forerunners in establishing a digitalised air eco-system with the innovative applications of urban air mobility, aerial logistics, smart city management, aerial media and other commercial solutions."