The story of Building Grandads's Aircraft, a WWI Bristol Scout, by David Bremner and his brother Rick, and their friend Theo Wilford, has been made into a documentary film, Bristol Scout: Rebuilding History, available now as a DVD or as a download.
The story begins with David and Rick finding three parts of the Bristol Scout their grandfather, Captain F. D. H. Bremner, flew in 1916. They were the control stick, rudder bar and magneto.
Watch the trailer
"Grandad flew with No. 2 Wing RNAS from Dec 1915 to Aug 1916, at Imbros, off the Gallipoli peninsula, and at Thasos, a Greek island off the coast of Bulgaria, who had recently joined the Axis powers," said David.
"He flew ten different types of aircraft in his time there, and of them all his favourite was the Bristol Bullet, or Scout. He flew seven different Scouts, and his favourite was serial number 1264. We guessed that these [parts] were from 1264. In 2002 our friend Theo Willford suggested we rebuild 1264 and the research started."
The trio started building in 2008 and the aircraft had its maiden flight on 9 July 2015, almost 100 years after the original.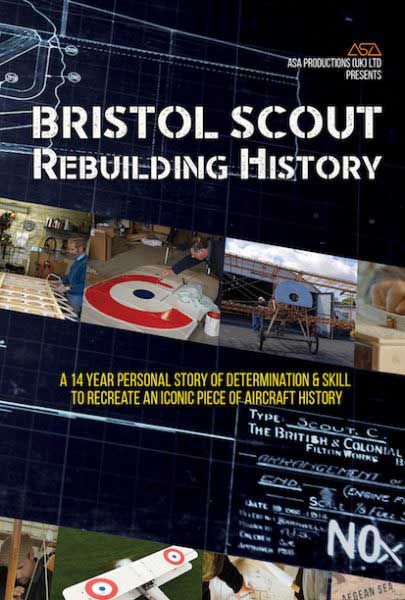 The one-hour documentary is narrated by actor Robert Llewellyn (Kryten in Red Dwarf and presenter of Scrapheap Challenge). The download via Vimeo costs £10.5 or a DVD is available for £12.50 via the blog below.
Building Grandad's Aircraft Blog