This is the latest design for RAF Brize Norton's new airspace, as submitted to the CAA. As well as being fiendishly complicated it has also invented a new category of airspace, Class E+.
The proposal document that contains the new design said they considered the far simpler airspace design put forward by the General Aviation Alliance, a group of GA organisations working together, but considered it unworkable.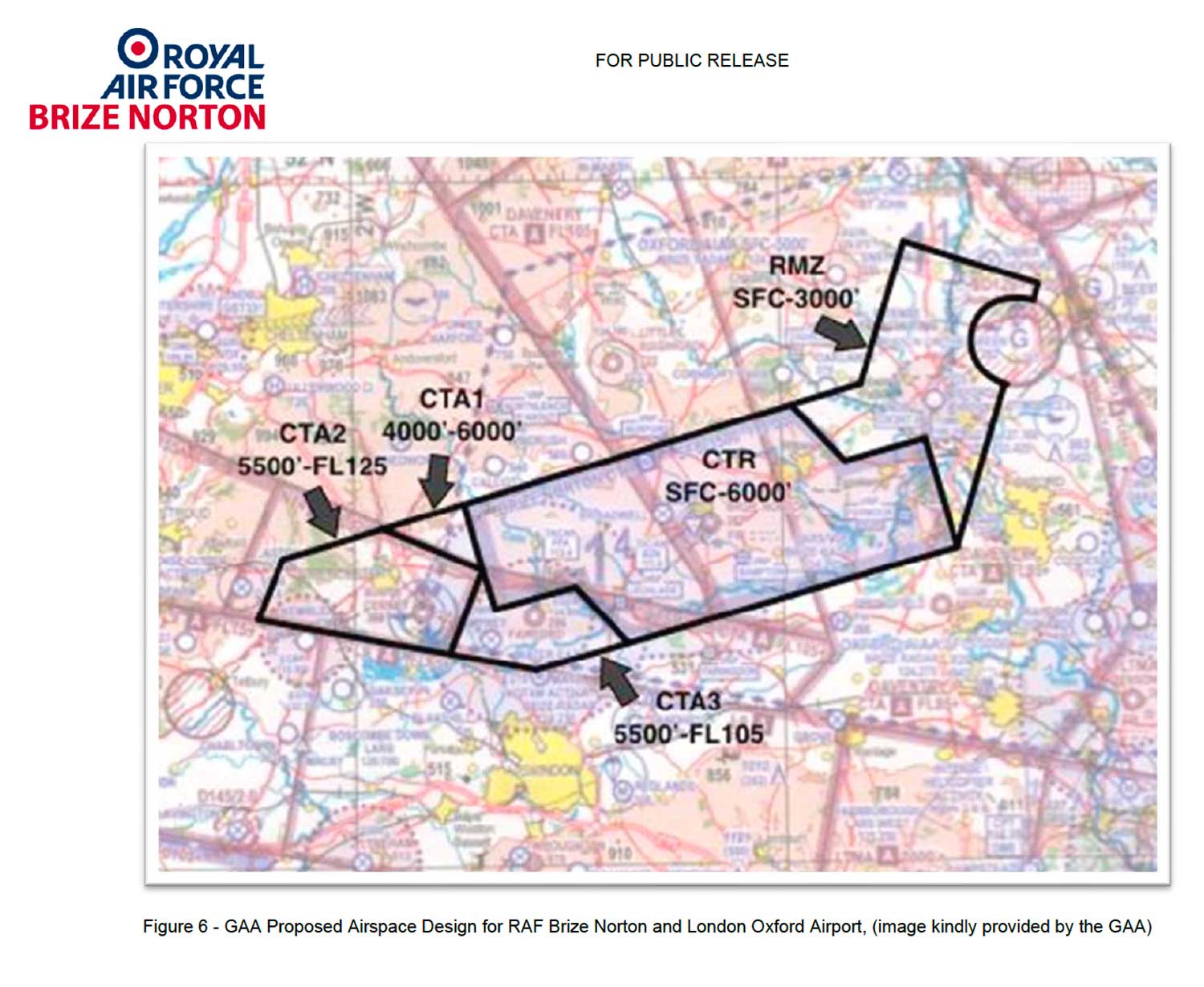 The proposal introduction says:
"The final design that is being submitted to the CAA for consideration incorporates a mixture of Class D airspace for the CTR and the airspace directly abutting Class A airspace in the en-route structure.
"In addition, some of the CTAs are now Class E CAS, with the addition of an element of conspicuity, provided by either a radio call or by displaying a transponder code. This makes it Class E + Radio Mandatory Zone (RMZ) and/or Transponder Mandatory Zone (TMZ).
"Under this arrangement, aircraft operating under Visual Flight Rules (VFR) may enter the Class E CAS without a clearance from Air Traffic Control (ATC) providing they comply with either the RMZ or TMZ rules.
"VFR aircraft will be required to avoid aircraft operating under Instrument Flight Rules (IFR), and other VFR aircraft."
The RAF Brize Norton Airspace Change is here.