The world's only professional wingwalking team, known for the past seven years as the Breitling Wingwalkers, is looking for a new sponsor.
The seven-year deal with watch-maker Breitling has just come to an end, triggering what is only the sixth time in the team's 30-year existence that a sponsorship opportunity has become available.
"From our first major sponsor back in 1987, we've always enjoyed long-lasting relationships with our corporate partners'" said Vic Norman, founder and owner of operator AeroSuperBatics.
"Being one of a kind in the world helps, but it goes deeper than that. Our aircraft are the most high-profile flying billboards around and our wingwalkers and pilots are uniquely exciting brand ambassadors. Wingwalking is so unusual it grabs attention wherever we go, so we benefit from a high level of public and media interest."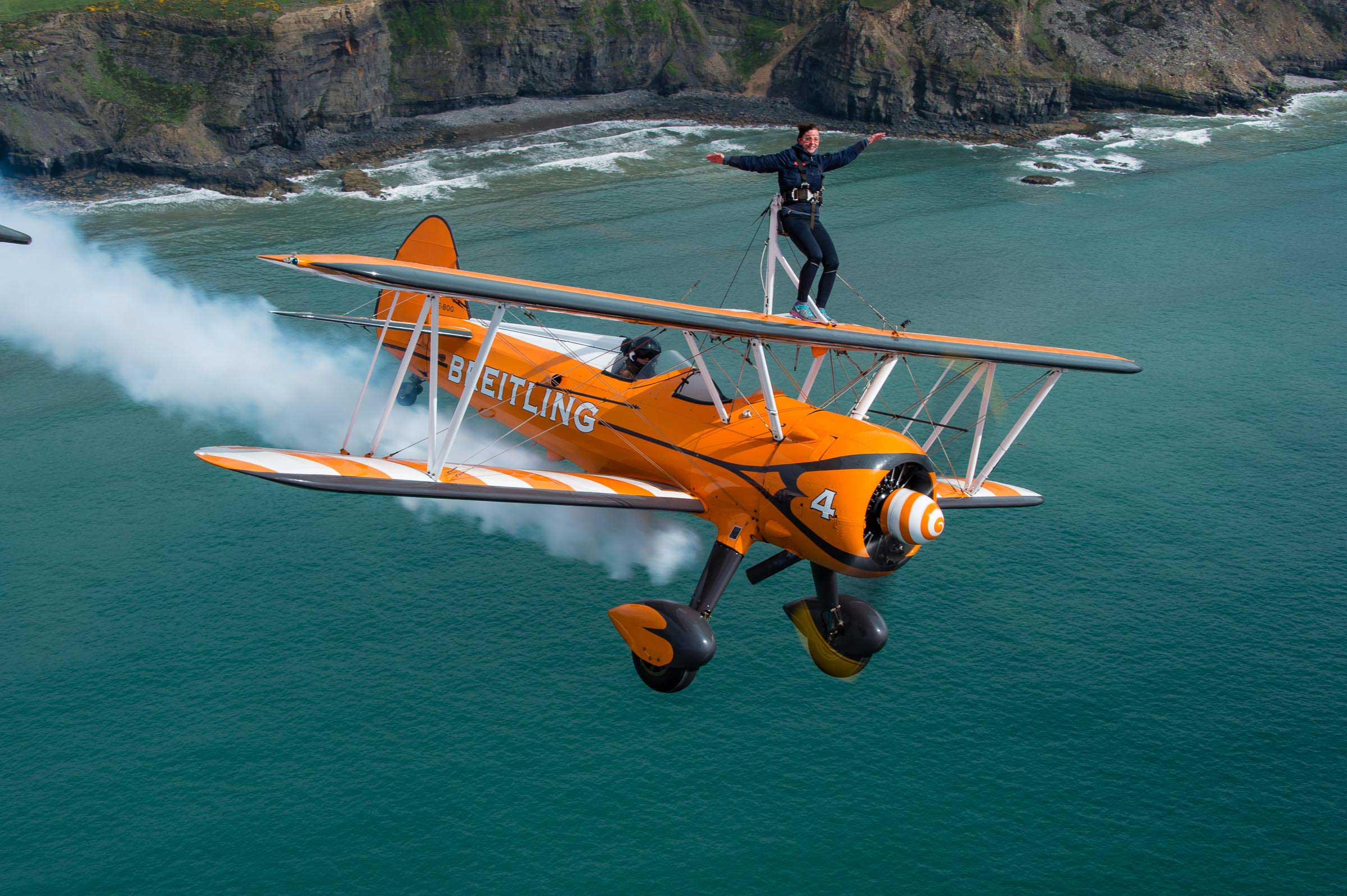 The team performs more than 80 public displays per year in the UK and Europe and regularly travel further afield, including UAE, Bahrain, Kuwait, China, Japan, India and Australia.
The Boeing Stearman aircraft fly an energetic aerobatic routine of loops, rolls and even inverted flight as the wingwalkers perform handstands and wave at the crowd. With an unbroken safety record, the team have also recently gained approval from the CAA to fly members of the public at its Gloucestershire base
"Being able to take members of the public wingwalking, many of whom are doing it for charity, is taking our business to a new level," said Vic.
"It means that we can offer a new sponsor some unbeatable ways to engage with customers. Not many people in the world get to experience standing on the wing of a flying aircraft and it's really not something you forget in a hurry."