US avionics company BendixKing is introducing its new AeroVue Touch flightdeck as a three-display package for Class III aircraft for $99,000 at AERO.
Lower cost one and two display packages for smaller aircraft are expected to follow, with deliveries expected later this year.
BendixKing also confirmed it is working with other avionics manufacturers including Avidyne, JP Instruments and TruTrak to offer their products branded as BendixKing and fully integrated into its flightdecks.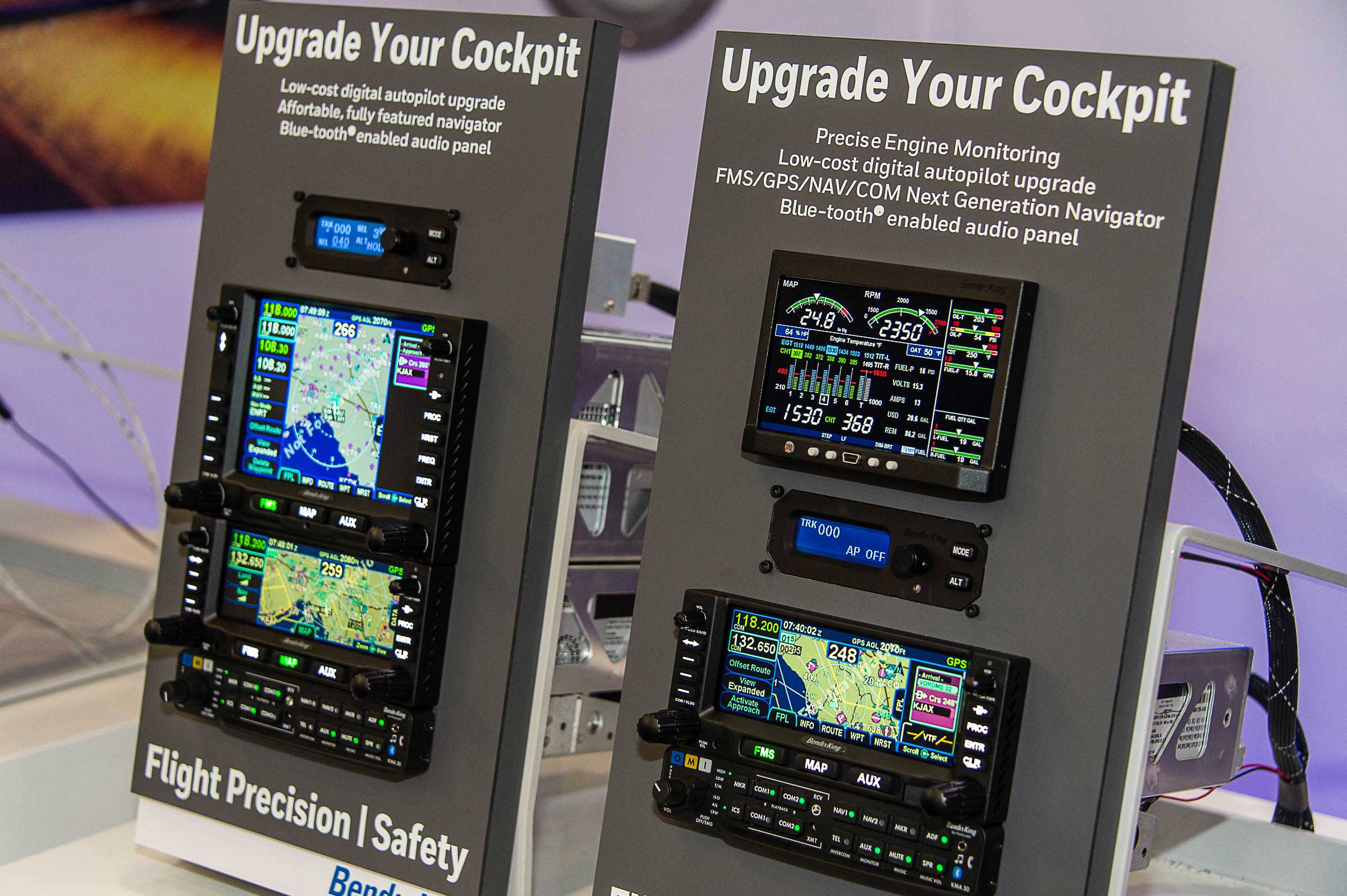 "There are four elements to the AeroVue Touch," said Stephane Fymat of BendixKing. "Affordability, simplicity, customisation and connectivity."
Affordability not only includes what you get for the price but ease of installation, lowering the overall cost, explained Fymat. Simplicity because each display is self-contained rather than relying on a central computer, offering redundancy in case of a display failing.
Each display is custimisable to individual aircraft including possible electrically powered aircraft in the future and eVTOL air taxis. And each can be connected to other avionics such as an iPad, and also by datalink to ground installations.
The initiative to work with other avionics manufacturers can be seen as a way of coping with the onslaught of products from Garmin, offering an alternative way of doing things.
BendixKing's AeroVue recently won the 2018 Good Design Award in the Transportation category. Judges focussed on  innovative design, new technologies, form, materials, construction, concept, function, utility, and energy efficiency.
"This major accomplishment for BendixKing is a testament to the incredible work of our design teams, and the vision we have to bring intuitive, user-friendly and affordable products to the general aviation market," said Fymat.
The AeroVue Touch  has a 10.1-inch display with 4K resolution and synthetic vision. It can also be setup in split-screen mode to show primary flight display, multi-function display and vertical situation display simultaneously.