A famous name in French aviation, Mauboussin, is being revived with a new generation of hybrid hydrogen-fuelled aircraft.
The new Mauboussin is based in Belfort, France and has been working since 2017 on two aircraft: the two-seat Alérion M1h and six-seat Alcyon M3c.
Pierre Mauboussin was an aircraft manufacturer of the 1930s whose aircraft broke endurance and speed records.
David Gallezot, founder of the new Avions Mauboussin, wanted to revive the brand he says is synonymous with innovation and avant-garde thinking.
"In 1928 Pierre Mauboussin founded Avions Mauboussin to make aviation accessible to more people; today Avions Mauboussin is being reinvented to bring accessibility to the regions with the sustainable aviation of the 21st century," he said.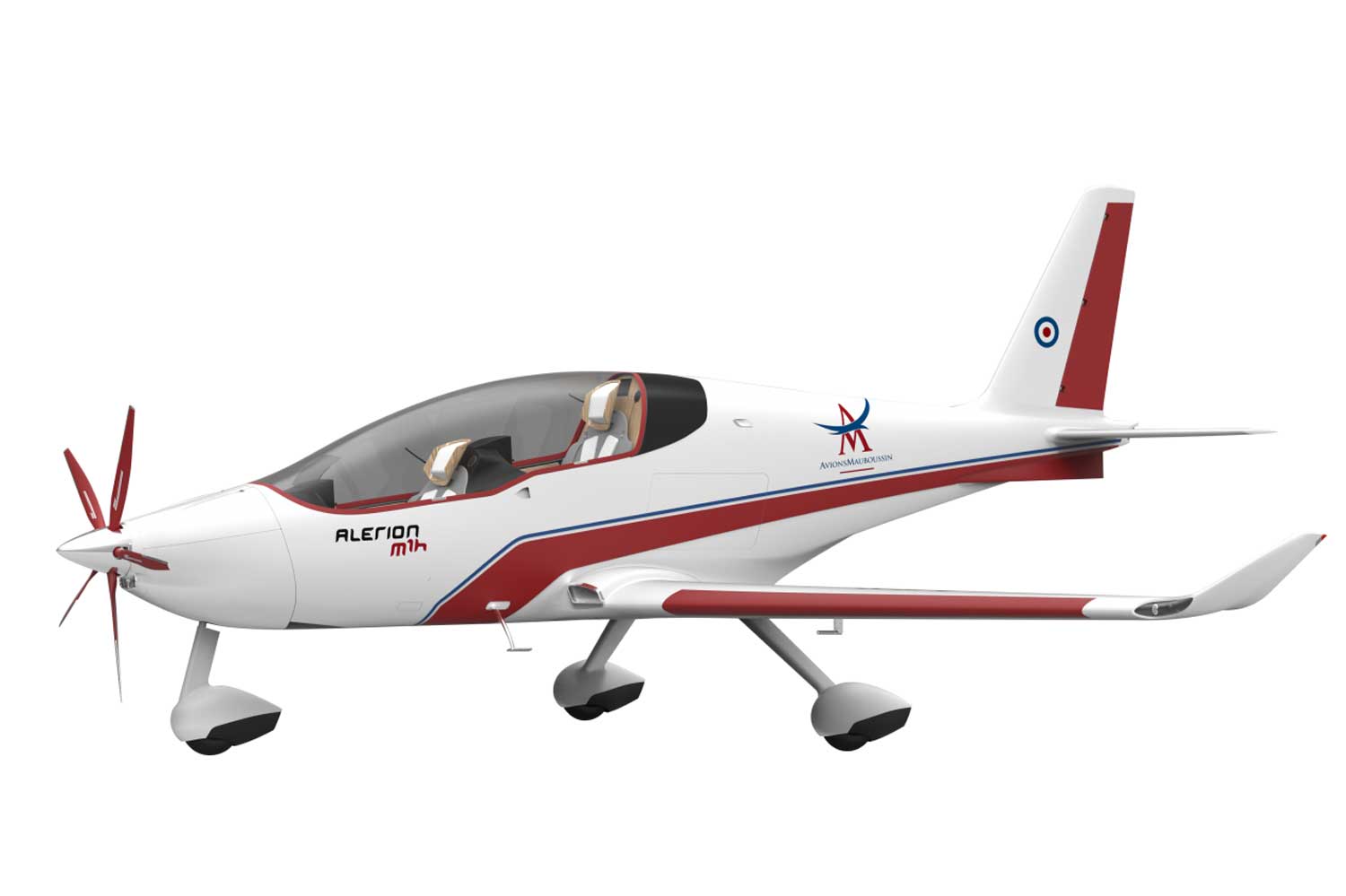 The first aircraft will be the Alérion M1h, powered initially by a 110hp electric-internal combustion hybrid. This will enable short take-off and landing in electric mode while cruising will be in combustion mode with a range of several hundred kilometres – it will be able to fly from Belfort to Toulouse in 02h30, says Gallezot.
"Subsequently, a hydrogen-powered turbine will enable the electric engine to function, and will therefore completely eliminate harmful emissions and the use of fossil fuels (already greatly reduced with the electric drive)."
The first flight is planned for 2022 for the hybrid version and for 2024 for the hydrogen version. Commercialisation of the aircraft is scheduled for the end of 2024.
"This aircraft will validate the technologies transferable to the next model, Alcyon M3c, and should be quickly available on the general aviation market with a sustainable/ecological offer."
The Alcyon M3c is a a regional short take-off and landing aircraft, with seating for five passengers plus pilot, and the same powerplant as Alérion M1h two-seater (hybrid then hydrogen).
The Alcyon M3c will have a range of 1,500km and will reach a cruise speed of 370km/h. Certification and commercialisation are planned for 2026.