The Airlander 10 hybrid airship has returned to flight. The airship has been repaired following a hard landing incident last year, and fitted with 'landing feet' to prevent it happening again.
The flight was on the evening of Wednesday 10 May and lasted 180 minutes. The Hybrid Air Vehicles (HAV) team behind the airship have made a number of additional modifications including a new more powerful and more manoeuvrable Mobile Mooring Mast (MMM), and the additional 'landing feet' of the Auxiliary Landing System (ALS).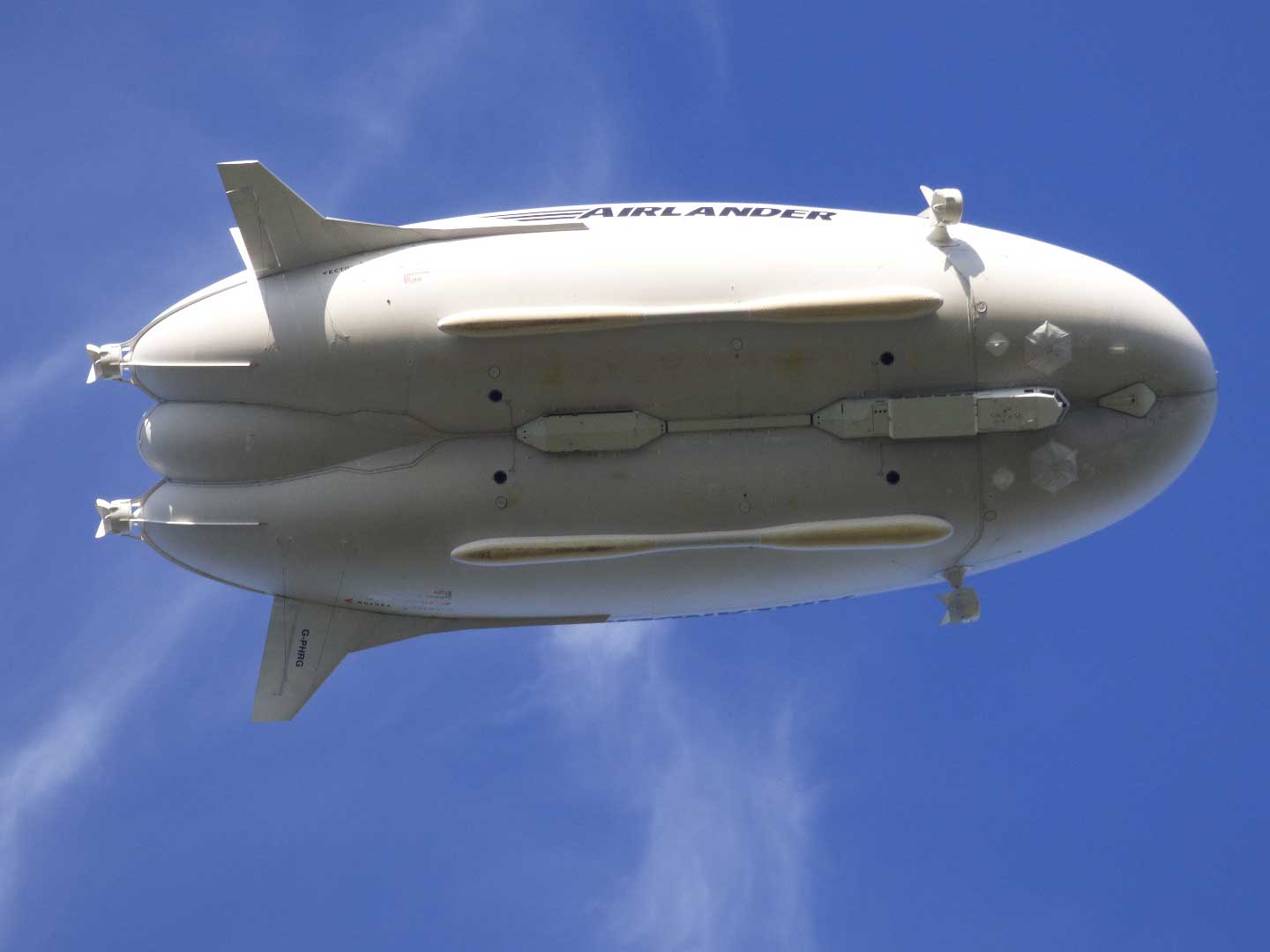 Objectives for the test flight were all achieved, said HAV. They were:
To conduct a full test flight – i.e. complete a safe take-off, flight and landing of the aircraft.
To establish basic handling characteristics of Airlander within a well-defined flight envelope including assessment of the new ALS.
To collect flight performance data, such as handling, airspeed and all vehicle systems, for post-flight analysis. This increases the understanding of the aircraft's performance, capabilities and operating envelope.
"It was truly amazing to be back in the air," said Chief Test Pilot, Dave Burns. "I loved every minute of the flight and the Airlander itself handled superbly. I am eager to get back into the cockpit and take her flying again."
On board were Airlander's two Test Pilots; Chief Test Pilot Dave Burns and Experimental Test Pilot, Simon Davies.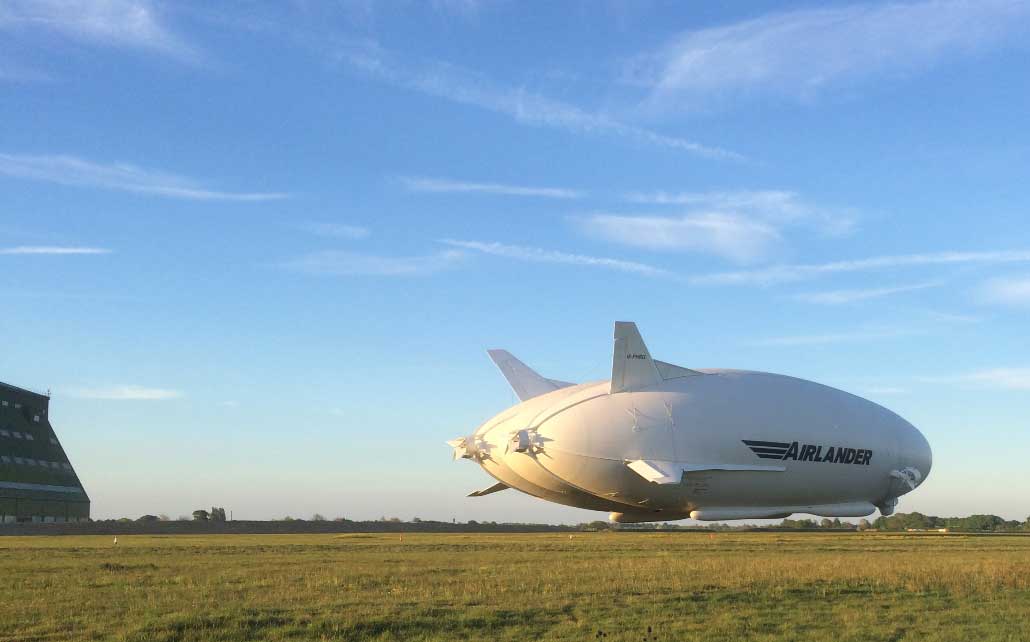 The next few flights are likely to be at least a week or two apart, in order to give time for a full analysis of the data collected on the flight.
Hybrid Air Vehicles Ltd was recently accepted onto London Stock Exchange's ELITE programme for high growth companies looking to seek a listing on the Stock Market.