+VIDEO The Airlander 10 airship has successfully completed its first flight since its return to the UK. The video below shot by a helicopter accompanying the airship shows its graceful take-off and flight.
The hybrid airship – 'hybrid' meaning it needs forward motion to generate lift as well as having built-in lighter-than-air technology – took off from Cardington Airfield in Bedfordshire at 1945 last night, Wednesday 17 August, and flew for 19 minutes.
Airlander 10 was originally developed by a British company to meet a US Army contract. The $500 million project was cancelled during budgets cuts, then bought back by a new UK company, Hybrid Air Vehicles, and rebuilt at the Cardington airship hangar.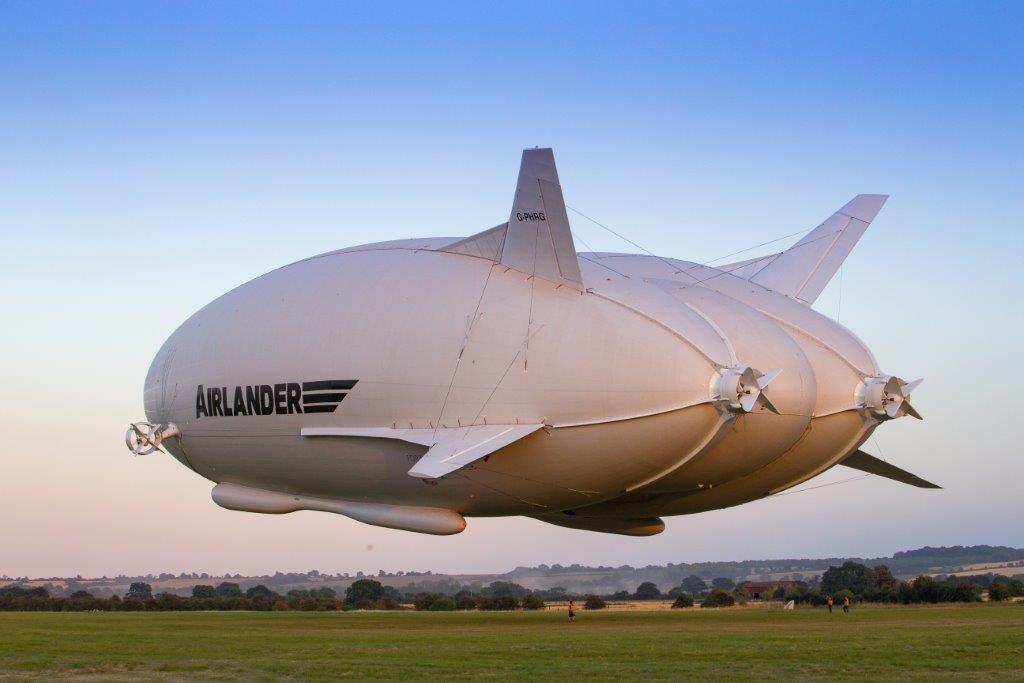 The first flight of Airlander 10 is the start of a flight test programme which is expected to last for a number of months. After this the aircraft will begin a series of trials and demonstrations with prospective customers. Its appeal is as a stable platform with huge amounts of power and space for search & rescue or communications equipment. It can also transport large amounts of cargo to places without an airstrip or even a road. One other possible use is giving passenger flights.
Chief Test Pilot Dave Burns said, "It was privilege to fly the Airlander for the first time and it flew wonderfully. I'm really excited about getting it airborne. It flew like a dream."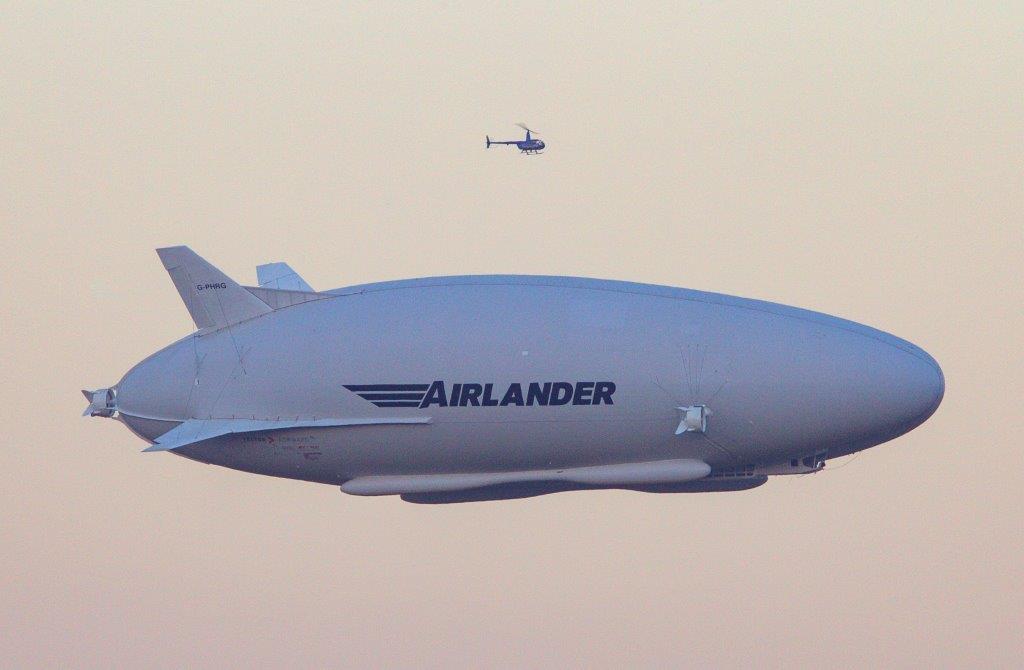 A pre-flight test began at 0900 on Wednesday morning and once Technical Director Mike Durham, Chief Test Pilot David Burns and Ground Operations Chief Alex Travell were all in agreement, clearance was granted for first flight. These three have been working together for almost 30 years.
The four massive but quiet engines were started approximately 30 minutes before take-off. Once airborne, Chief Test Pilot David Burns, accompanied by Test Pilot Simon Davies, flew the majestic Airlander within a 6 mile (5 nautical mile) area around Cardington Airfield, just to the south of Bedford.
Airlander climbed to a height of 500ft and reached a maximum speed of 35 knots. Due to a later than anticipated take-off time, the Airlander was limited to a 19 minute flight so it could land safely before darkness fell.