+VIDEO AeroMobil is showing the latest version of its flying car at this week's Paris Air Show and is taking pre-orders for the production of a limited first edition due to be delivered in 2020.
The AeroMobil 4.0 is part of the Paris Air Lab at Concorde Hall dedicated to innovation, aeronautics, aerospace and digital technology.
Slovakian company AeroMobil says the flying car has been designed with safety, quality, creativity and innovation at its heart. When airborne, the flying car is designed to have stable and predictable characteristics with a flight envelope comparable with existing small aircraft.
The vehicle's cockpit surrounds the pilot and co-pilot in a high strength monocoque structure capable of absorbing and distributing crash and impact energy while maintaining interior integrity. It also incorporates the very latest in vehicle recovery ballistic parachute technology.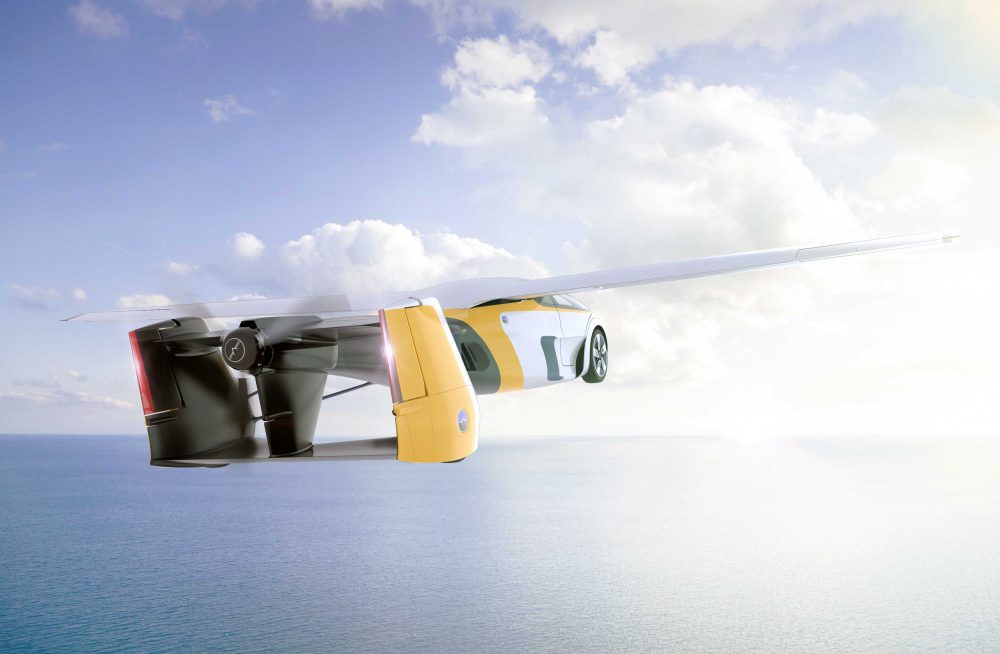 While travelling on the road, the occupant restraint system uses pyrotechnic seatbelt technology in conjunction with dual-stage airbags. These systems are equally capable of offering occupant protection should the vehicle get into difficulties while operating as a plane.
"This launch is a triumph of engineering and design, requiring all our creativity, imagination, passion and technical expertise to deliver an innovative product that is truly ground-breaking," said Douglas MacAndrew, Chief Technology Officer, AeroMobil.
"The outcome is a flying car that combines innovative features with a recognisable, high quality experience that pilots and drivers have come to expect."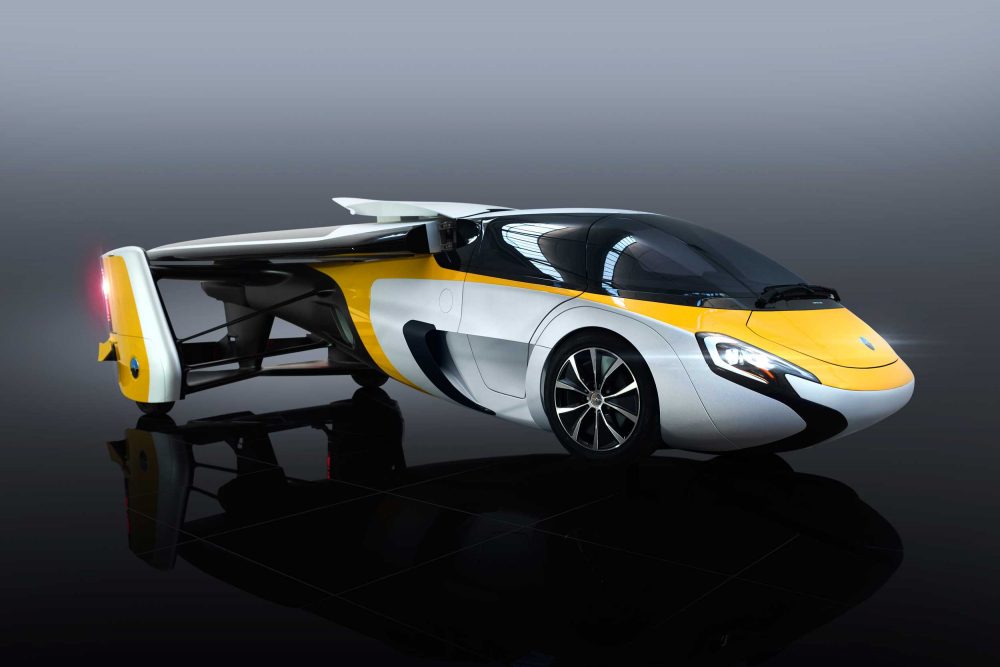 The flight control systems transform seamlessly into automotive controls in seconds with absolute predictability and confidence, says AeroMobil. Power is from a custom, lightened 2.0-litre turbocharged 4-cylinder boxer internal combustion engine delivering close to 300hp and controlled by FADEC (fully autonomous digital electronic control).
On the road the AeroMobil is powered by a dedicated electric front wheel drive system incorporating electronic differential and an adaptive transmission delivering both road-going functionality and direct drive during flight.
Production of AeroMobil's first vehicle will be limited to a maximum of 500 units and is priced between €1.2m – €1.5m depending on spec. The first 25 vehicles will be a Founders Edition and will contain series specific product content along with an expanded benefits package.