It's been just over 12 months since the world's first type certified electric aircraft, Pipistrel's Velis Electro, entered into service. The Slovenian manufacturer has shared some facts & figures about the aircraft's first year.
Pipistrel makes a big deal of the simplicity of operation and much reduced maintenance of the electrical powerplant. In turn, that translates into lower operating costs and therefore cheaper flight hour price. So we asked what the Direct Operating Costs are and Pipistrel sent us a cost calculator spreadsheet.
Over 500 hours a year that's typical of a European flight school, the operating cost per hour works out at €53.95. The biggest single item in that figure is €37.00 per hour for depreciation (€180k over ten years), with maintenance at €15.87/hr and energy (electricity) costing just €1.08/hr. Raise the annual flying hours to 800 and the hourly cost drops to €40.87/hr.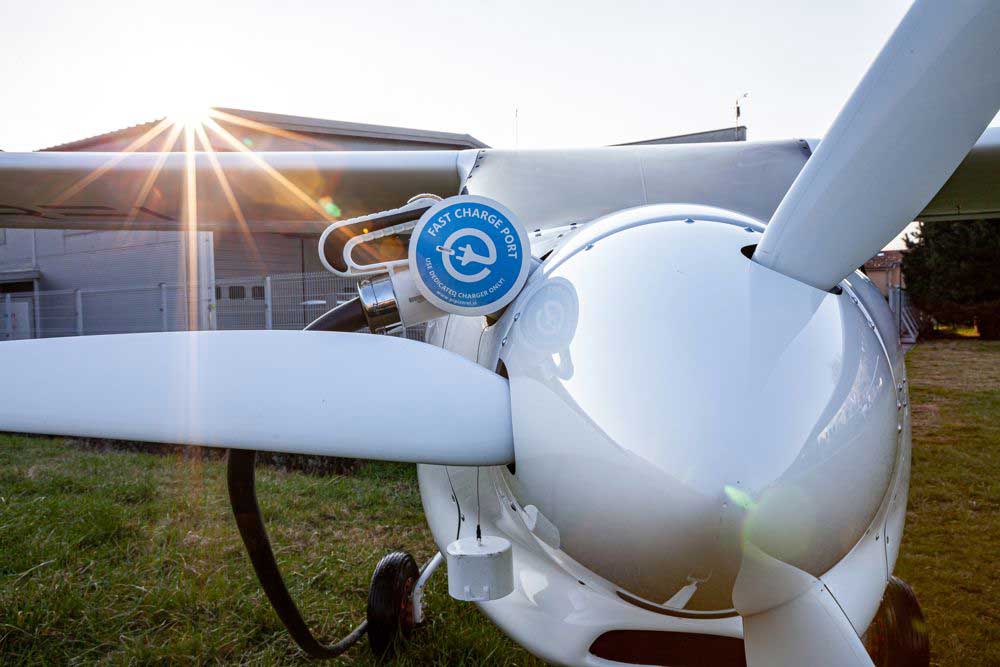 Other benefits of the Velis Electro being cited by Pipistrel are the lower noise – some 70% less than a piston aircraft – and emissions.
"This has allowed the reintroduction of flight operations during weekends and holidays, an activity that had been previously banned on aerodromes with nearby populations, such as Toussus-le-Noble in France," said Taja Boscarol of Pipistrel.
"Emissions can be cut practically to zero, especially when electricity is generated from  renewable sources.
"This is the case of the aerodromes of Fribourg-Ecuvillens in Switzerland and Aix-Les Milles in southern France, which implemented solar-energy chargers for electric aircraft and have recently become the home bases of their first Velis Electros."
Wow… that really has potential to open up new – and old – airfields for pilot training.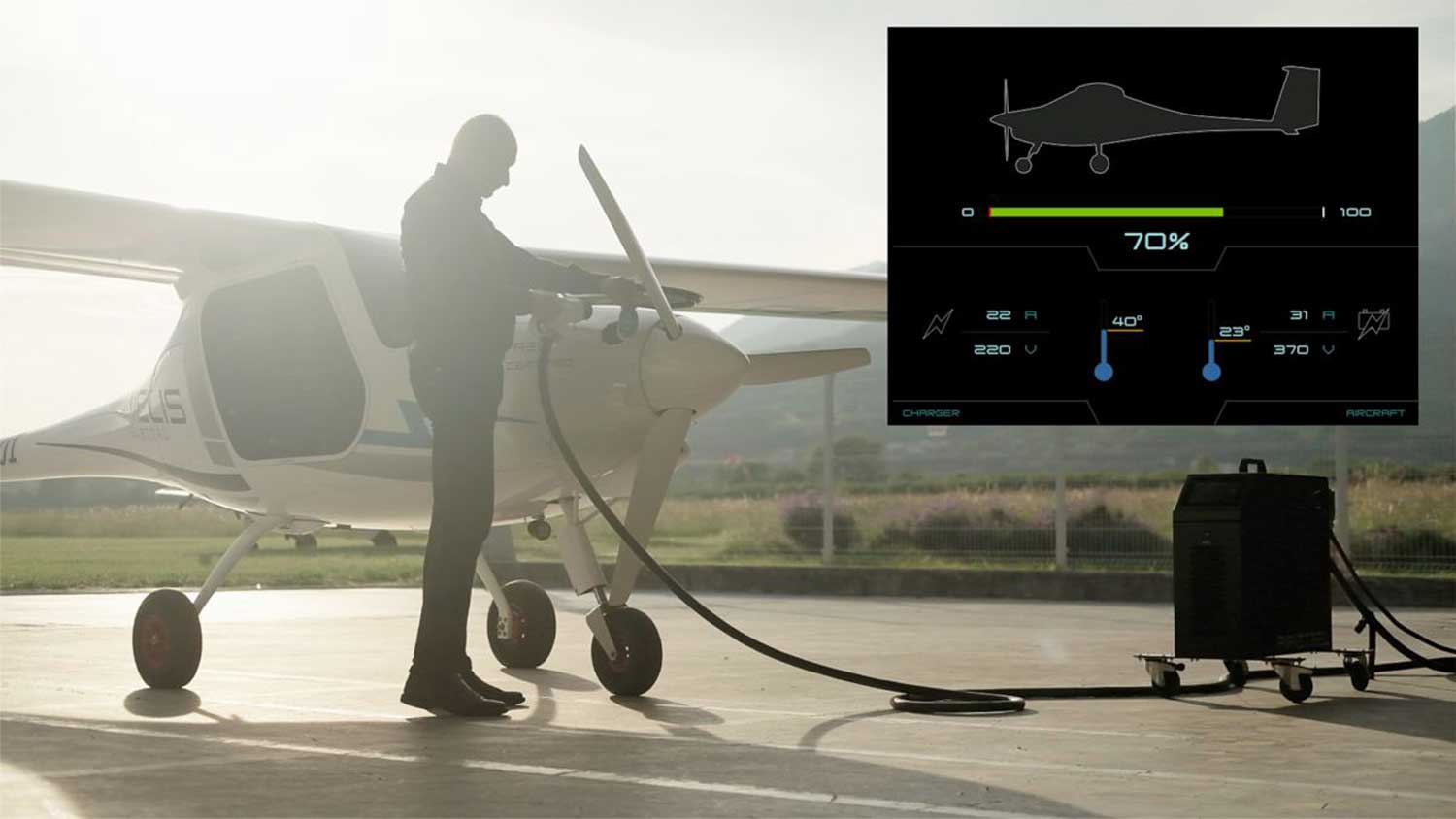 Pipistrel Velis Electro: year one
5 aircraft per month is the current production rate
6 Velis Electro ordered by the launch customer, the French Aeronautical Federation (FFA)
50 aircraft plus 150 options is the largest order so far, by Green Aerolease
13  aeroplanes form the largest fleet currently in operation with Alpin AirPlanes, accumulating an average of 150 flight hours per month in 10 Swiss flight schools
9 countries already operate the Velis Electro: Belgium, France, Germany, the Netherlands, Norway, Slovenia , Sweden, Switzerland and the UK
200+ pilots received endorsements to fly the Velis Electro
29 flight instructors approved to train on the Velis Electro
27 Part-66 licenced mechanics from 9 Part-1 45 maintenance organisations trained to maintain and repair the Velis Electro (full details here)
1,500+ flight hours logged so far on the entire fleet, saving 94,000+ kg of CO2
2 Velis Electro will be leased by Danish Defence, the first air force to operate electrically powered aircraft.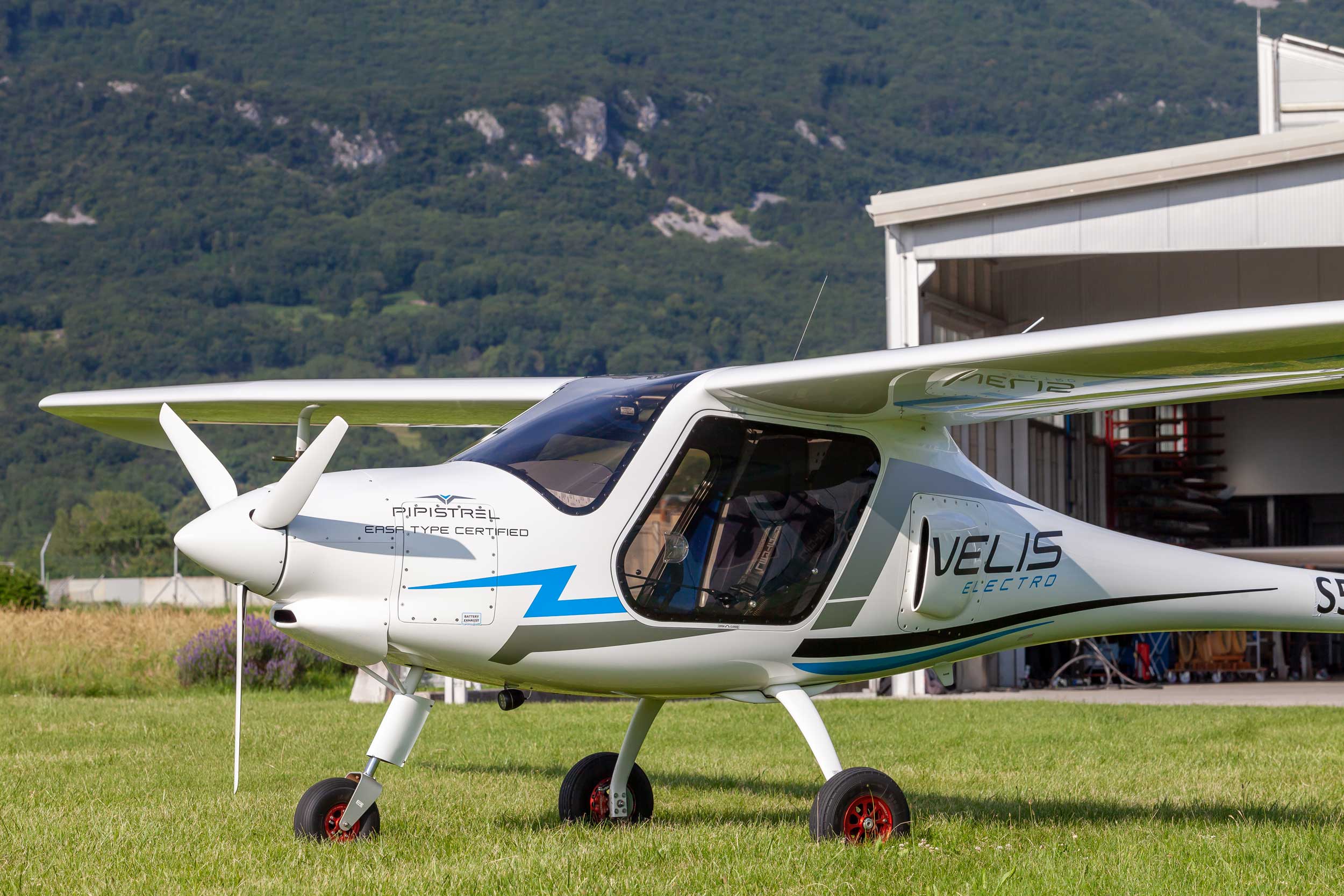 Jean-Luc Charron, president of the French Federation of Aeronautics, said, "The French Federation of Aeronautics has always supported innovation. With Pipistrel, we created a FabLab two years ago at Toussus-Le-Noble to test this brand-new electric aircraft.
"More than 200 flight hours were done with great performances, very important noise reduction and also a tremendous reduction of carbon emissions.
"It is now time to deploy the aircraft fleet, and I am very proud to support this project which will allow clubs to create a new dynamic in this aeronautical world which is living an unprecedented transformation."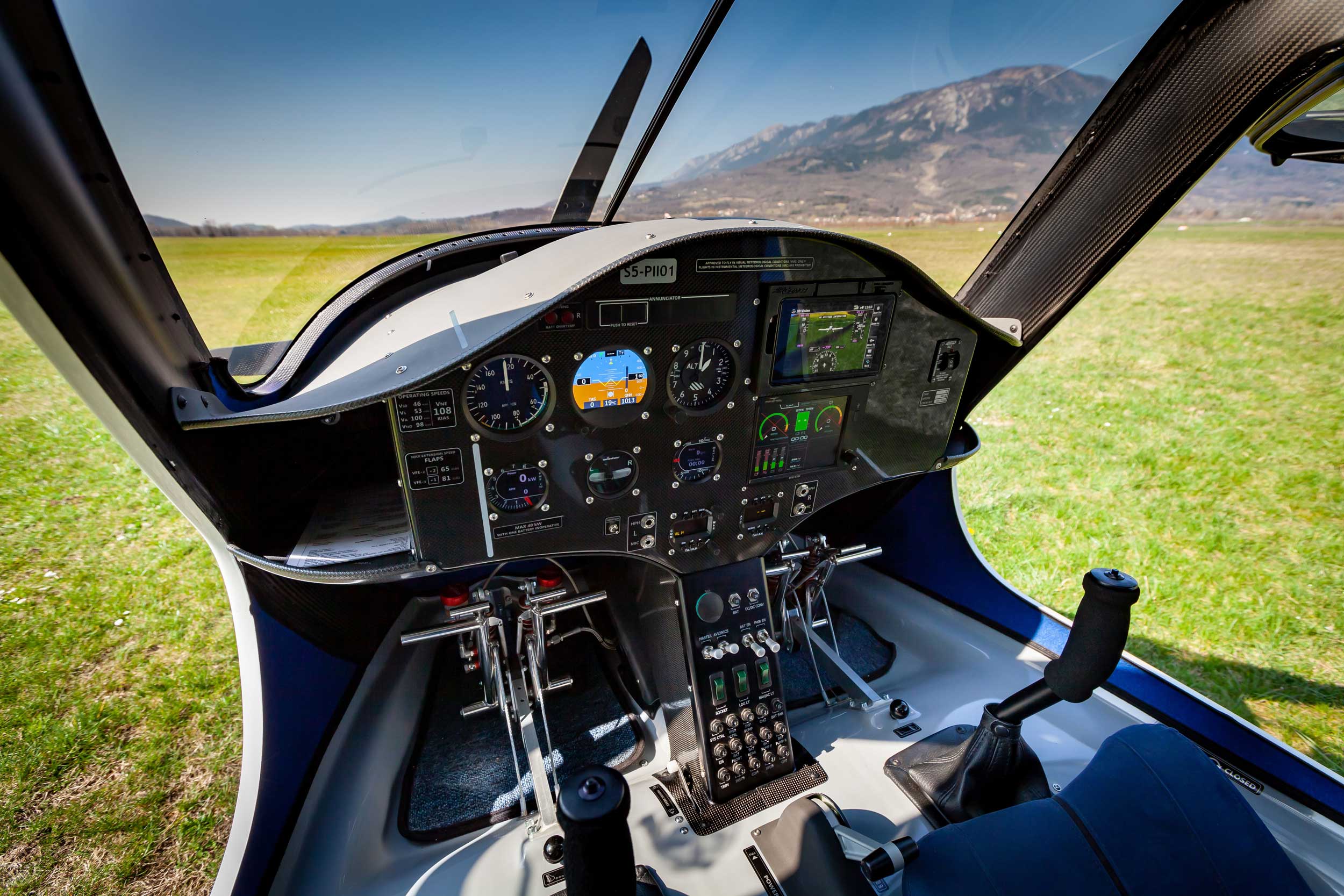 Not surprisingly, it hasn't all been straightforward. Pipistrel admits that insurance can be an issue.
"Some of them treat it 100% normally, because they see it as just another type-certified aircraft (which it is)," said Taja.
"However, for some others it is like rocket science and they complicate a lot. Some of them even refused it because they simply don't know how to approach certified electric aviation."