A top cash prize of £50,000 is being offered to the winning team of the Great Human Powered Aircraft Race due take place in June 2022.
A further £10,000 prize will go to the second fastest team, and £5,000 to the fastest female pilot.
The first and only crossing of the Channel in a human powered aircraft (HPA) was 42 years ago by Bryan Allen in the aircraft Gossamer Albatross designed by Paul MacCready. No successful attempts have been made since.
The race will mark the 60th anniversary of the first flight of human-powered aircraft by Derek Piggott in the Southampton University student aircraft SUMPAC.
"Crossing the English Channel in a human powered aircraft has been done, once before, barely," said Alec Proudfoot, a HPA designer. "It was one of the most amazing athletic achievements of our time.
"To think that several international teams are going to attempt the same feat, on the same day, in a race to see who is the fastest, seems almost a bit bonkers.
"It will be a huge technical and logistical challenge, but most of all a supreme test of athletic and piloting skill. It is going to be fascinating to watch, and thrilling to participate in."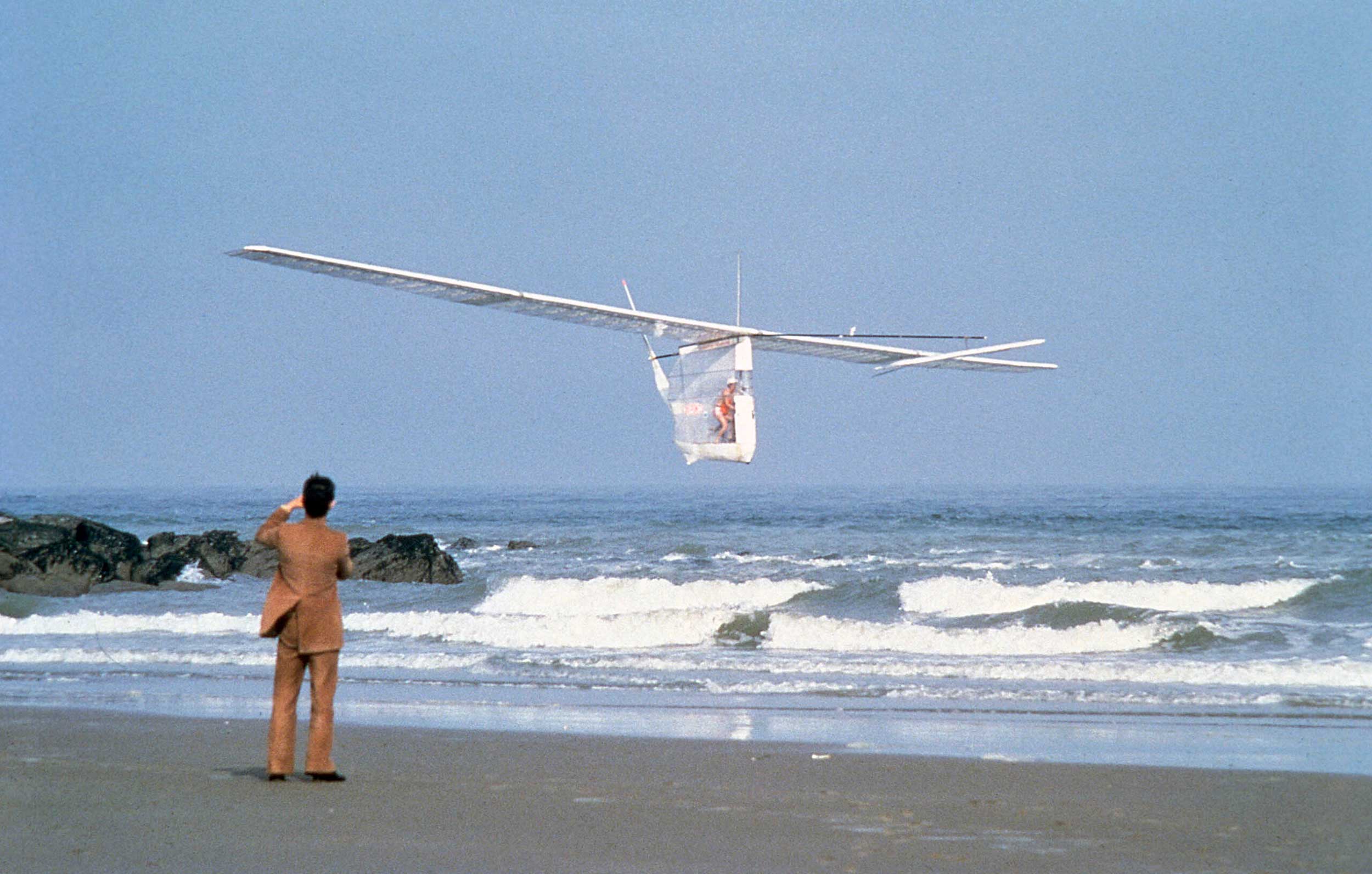 Entrants will have to fly 35km from Folkestone to France. All aircraft will take off on the same day to ensure no team has an unfair advantage due to weather though take-offs will be staggered to ensure there are no mid-air collisions.
Teams will be followed by speed boats with rescue divers standing by in case an aircraft ditches.
"On account of the risk and difficulty, teams will have to demonstrate past experience in HPA building to qualify," said the organisers. "Teams from all countries are invited to apply."
Great Human Powered Aircraft Race
British Human Powered Flying Club