It's nearly 50 years since Van's Aircraft was founded and during the years since the company has become the most successful kitplane manufacturer by far – and the 11,000th RV has just made its first flight.
The aircraft is a Van's RV-7A belonging to Lennard Nichols and Jay Conlin  from Alberta, Canada. They said, "First flight couldn't have gone better! Aircraft flew hands off. Handled like an RV should!"
Van's Aircraft was started in 1972 when a 'skinny young engineer from a small town in Oregon' began selling plans and a few parts for his self-designed RV-3. That was Richard VanGrunsven ('RV') and he manufactured the parts himself in a workshop behind his house in the small town of Reedville, Oregon.
These days, Van's has a 60,000 square foot facility on Aurora State Airport, Oregon and is an employee-owned company manufacturing several hundred complete aircraft kits a year.
RVs are flying in at least 45 different countries and kits have shipped to more than 60.
Completed RVs (as of 30 November 2022)
RV-3 303
RV-4 1443
RV-6/6A 2700
RV-7/7A 1885
RV-8/8A 1602
RV-9/9A 1163
RV-10 995
RV-12/12iS 737
RV-14/14A 172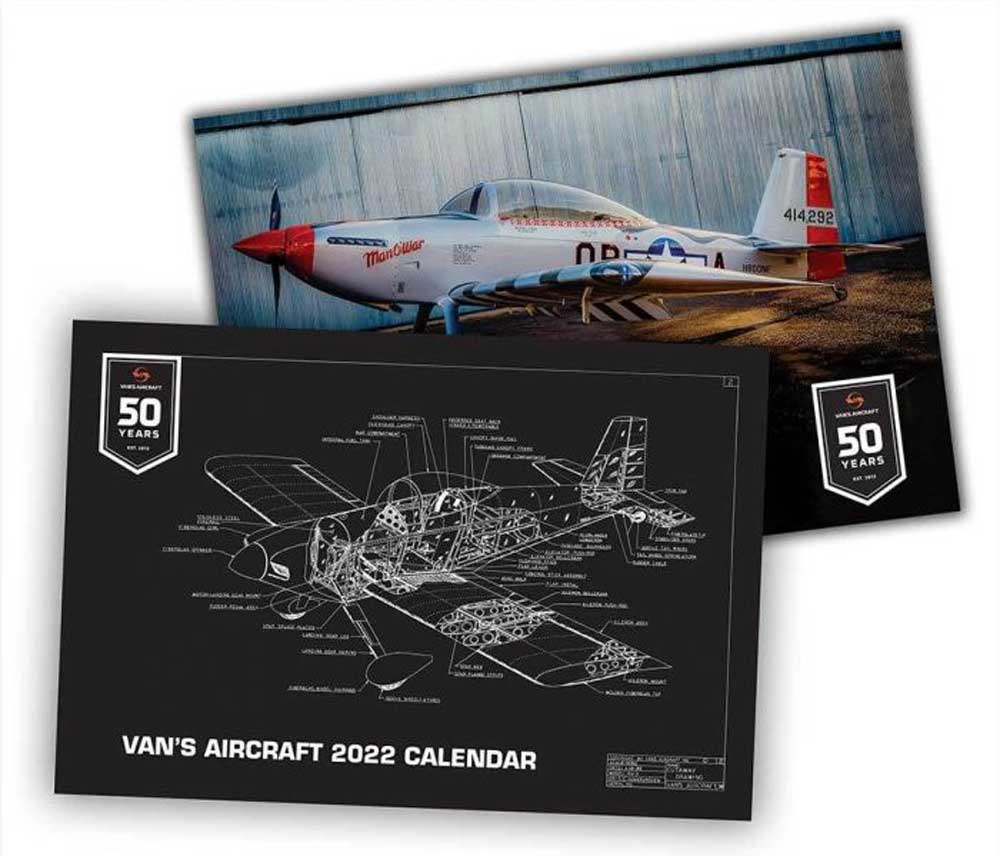 PS: The latest 2022 Van's Aircraft Calendar has just gone on sale for just $5. Full details here.