French manufacturer Daher, which produces the TBM single-engine turboprop, is providing owners with feedback from every stage of an aircraft's flight using the latest version of its 'Me & My TBM' app.
The latest upgrade to the app includes:
Updates on aircraft status (fuel, the addition of oil and its consumption, and battery voltage)
Flight reporting with an enhanced logbook that provides a detailed flight analysis from engine start to shut down
The ability to share flight data with fellow pilots and others on social media
A new analysis of landing approaches, complete with a profile graph.
"This third version of our 'Me & My TBM' application underscores Daher's commitment of applying innovation and the latest technologies for continual improvements with the TBM ownership experience," said Nicolas Chabbert, senior vice president of the Daher Airplane Business Unit.
"By evolving the app, we're enhancing the TBM flying experience and motivating pilots in the TBM community to further develop their piloting skills."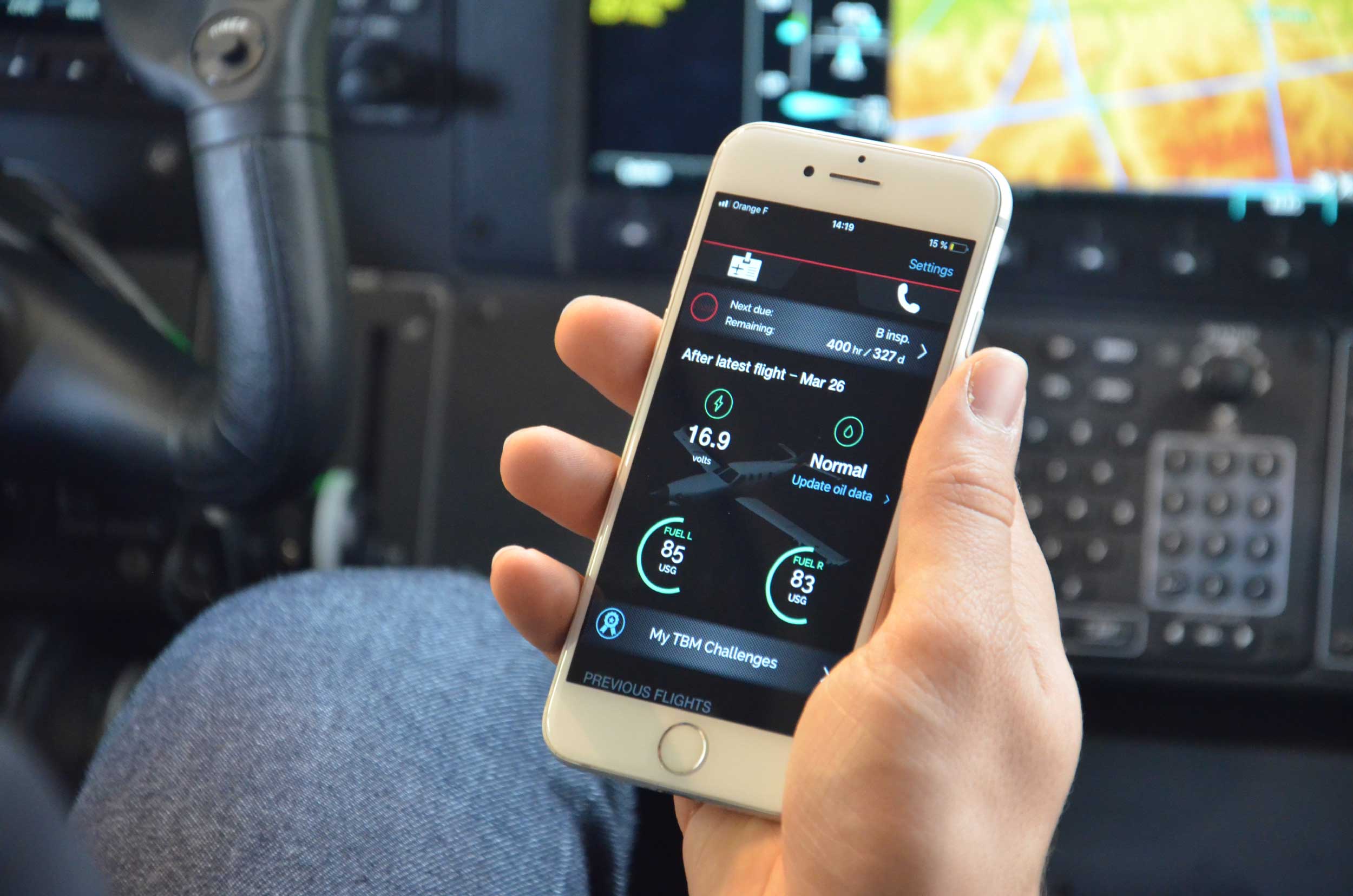 Additionally, a new banner for computerised maintenance tracking is included on the app's home page, highlighting remaining days or flight hours before the next scheduled maintenance operation/inspection. There's also a direct link to Daher's TBM support, as well as for the reporting of aircraft on ground (AOG) situations.
All new TBM 910s and TBM 930s delivered by Daher since January 2018, as well as the upcoming TBM 940, are fitted with the FAST flight data retrieval and transfer solution, and therefore are compatible with the 'Me & My TBM' app.
For earlier aircraft, Daher is including the Bad Elf 'Wombat'. This portable SD card reader can wirelessly transmit data for use by the 'Me & My TBM' app.