+VIDEO Camera drones, flying cars, air taxis… and now flying HGVs! Yes, Volocopter, creators of the dinky two-person air taxi, has made the first flight of the VoloDron Heavy Lift.
The VoloDrone is an unmanned, fully electric, heavy-lift utility drone capable of carrying a payload of up to 200kg (440 lb) for up to 25 miles. VoloDrone will be able to transport boxes, liquids, equipment and more.
It has a standardised rail attachment system, commonly applied in aerospace and logistics, with its payload housed in the space between its landing gear.
Christophe Hommet, Chief Engineer VoloDrone, said, "Since the very beginning, we have worked with strategic partners across different industries to develop a product that will provide significant value in their specific use cases.
"It is therefore designed as a universal air-lift vehicle, that can be adapted to different use cases by special-purpose implements. Listening to the market demands is key for us."
VoloDron shares much with the existing Volocopter air taxi platform. It has the same multicopter platform with 18 rotors and swappable lithium-ion batteries and inhouse flight control solutions.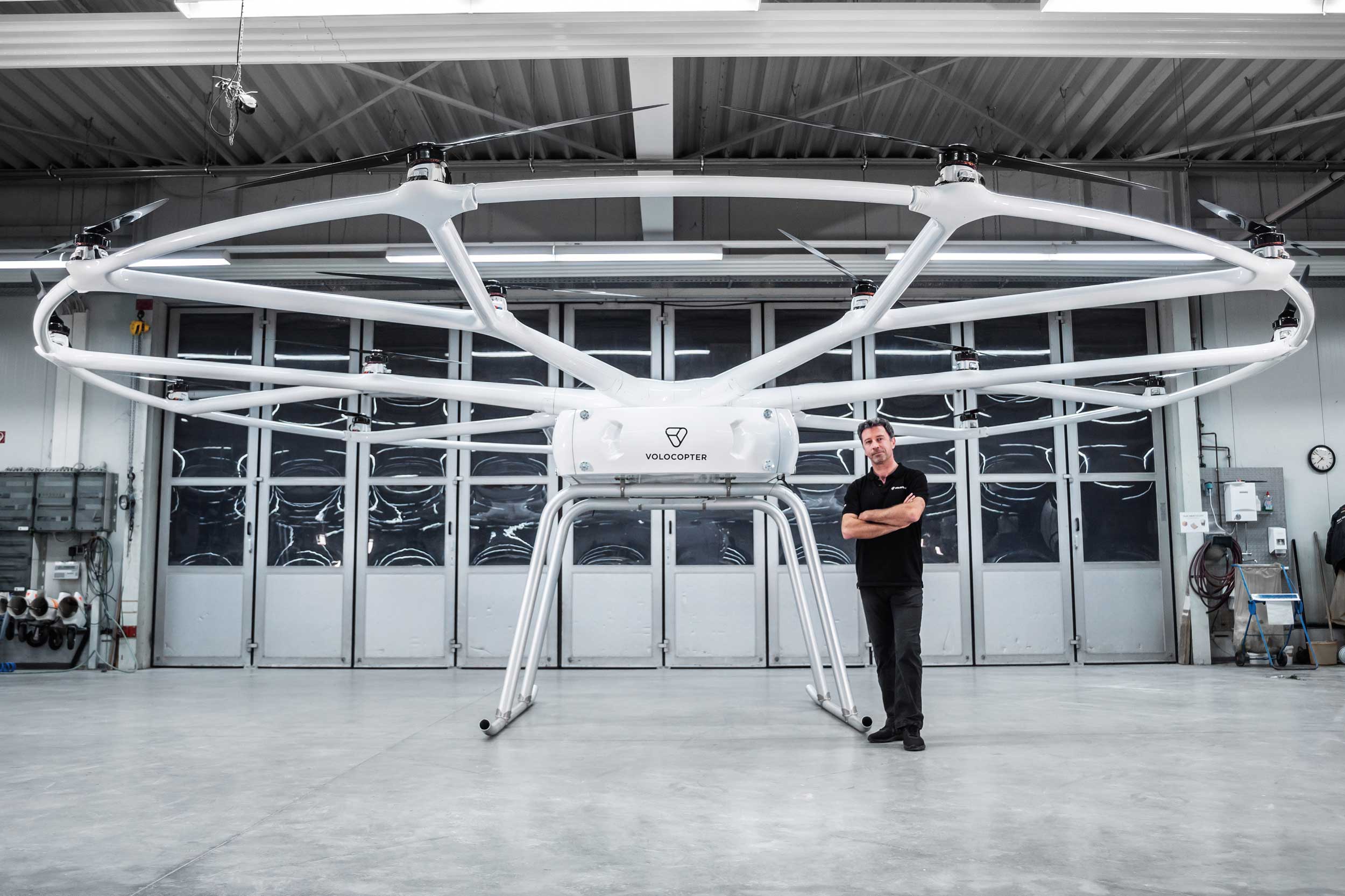 "Our core business remains Urban Air Mobility and the transportation of passengers," said Florian Reuter, CEO of Volocopter.
"However, the technological platform of the Volocopter can bring outstanding value to a variety of additional applications. With the VoloDrone, Christophe and his team are bringing the benefits of Volocopter technology to the logistics, agriculture, infrastructure, and public services space."