Virgin Galactic has revealed its latest and third generation spaceship, VSS Imagine. VSS Imagine will follow ground tests with glide flights this summer from Spaceport America in New Mexico.
The SpaceShip III class of vehicles are built to enable improved performance in terms of maintenance access and flight rate, said Virgin Galactic. This third generation of spaceship will lay the foundation for the design and manufacture of future vehicles.
As VSS Imagine begins ground testing, manufacturing will progress on VSS Inspire, the second SpaceShip III vehicle within the Virgin Galactic fleet. It's an important milestone in Virgin Galactic's plan to fly 400 flights per year, per spaceport.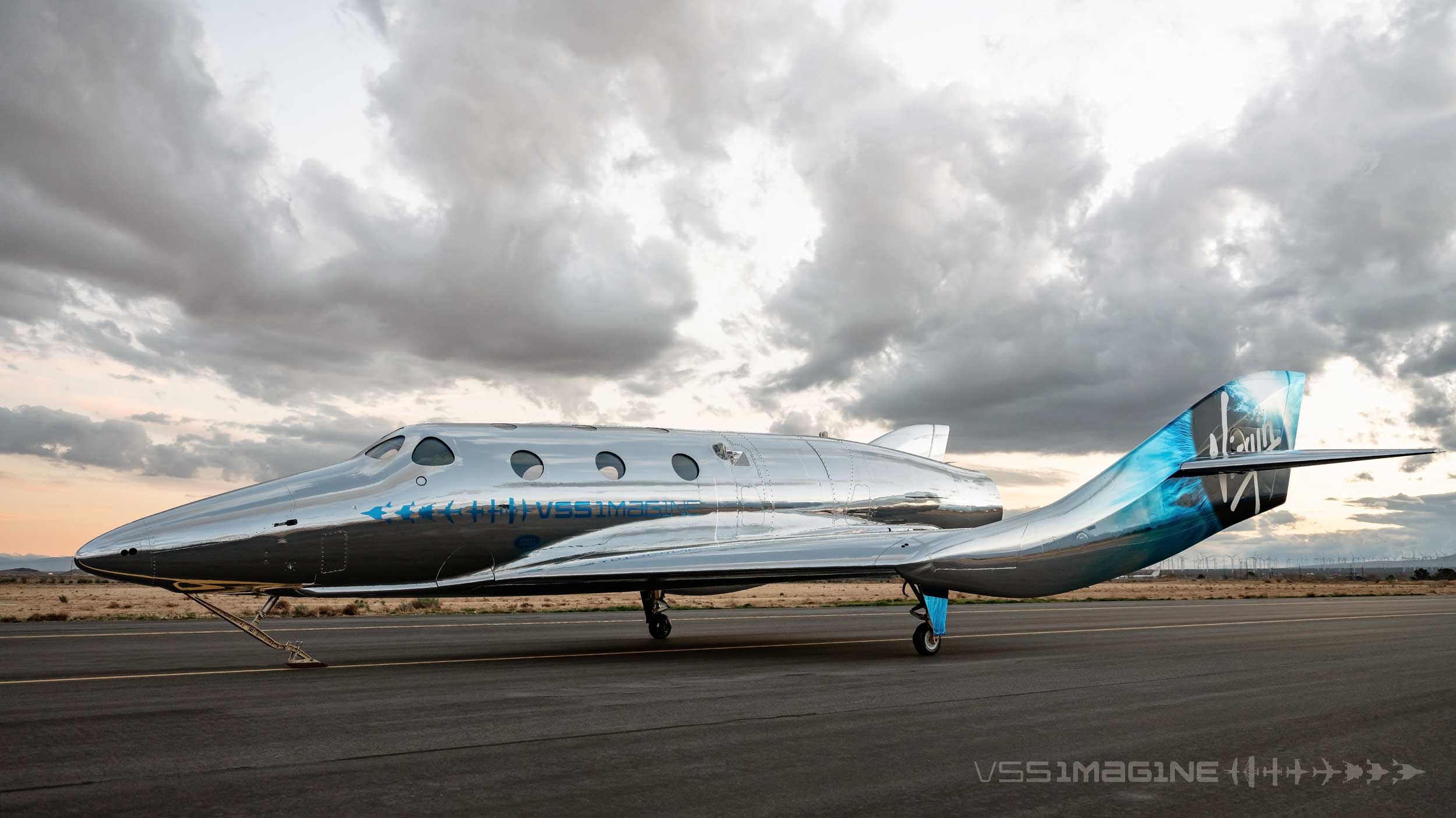 Virgin Galactic's next flight is expected to be one of the existing spaceship's, VSS Unity, in May 2021.
Richard Branson, founder of Virgin, said, "Virgin Galactic spaceships are built specifically to deliver a new, transforming perspective to the thousands of people who will soon be able to experience the wonder of space for themselves.
"As a SpaceShip III class of vehicle, Imagine is not just beautiful to look at, but represents Virgin Galactic's growing fleet of spaceships.
"All great achievements, creations and changes start with an idea. Our hope is for all those who travel to space to return with fresh perspectives and new ideas that will bring positive change to our planet.''