Virgin Atlantic has given its backing to one of its pilots, Steve Clark, as he and co-pilot Rob Doherty try to win a place in the final 15 for next year's Vintage Air Rally.
Steve and Rob plan to fly a bright red open cockpit Waco Classic biplane on the Rally – more than 8,000nm from Ushuaia at the southern tip of Argentina to Lakeland, Florida USA through 19 countries in 42 days.
As well as being a pilot for Virgin, Steve has been a business partner with Rob in Aerotech Aircraft Maintenance at Coventry Airport for nearly 20 years.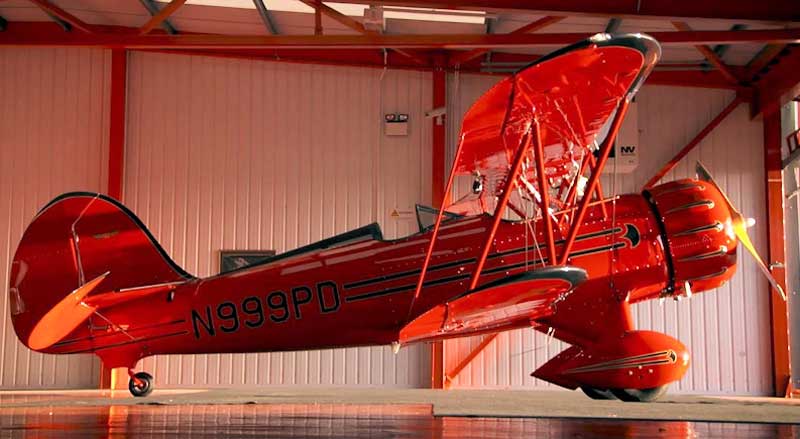 "Although we specialise in Piper Malibus and Jetprops, we do maintain all GA aircraft including vintage types," said Steve. "One such is a beautiful Waco YMF-F5C which has been looked after by ourselves for the last ten years and whose owner is kindly allowing us to use on the Rally should our bid be successful.
"Rob and I have previously flown the Atlantic in a light twin Islander on a delivery from the Isle of Wight to Miami. We suffered an engine failure halfway between Iceland and Greenland and our subsequent adventure to fix it during that cold December and continue on against many difficulties has provided both the desire for more challenges and the experience to succeed."
As well as Virgin Atlantic, Steve and Rob have also received support both from Dambuster Sqn Ldr 'Johnny' Johnson. Their video putting their case for a place on the Vintage Air Rally can be seen here.