Six military airfields threatened with closure have been saved in a government U-turn.
Defence Minister Tobias Elwood MP confirmed that airstrips at Royal Marine's (RM) Condor, RM Chivenor and MoD Woodbridge would all be retained permanently. His statement to the House of Commons is here.
Three other airfields have been given a temporary reprieve. RAF Henlow (pictured above) has had is decommissioning delayed until 2023, while RAF Halton and RAF Colerne have been saved until at least 2025.
The MoD had planned to close all six airfields under its Defence Estate Optimisation Programme.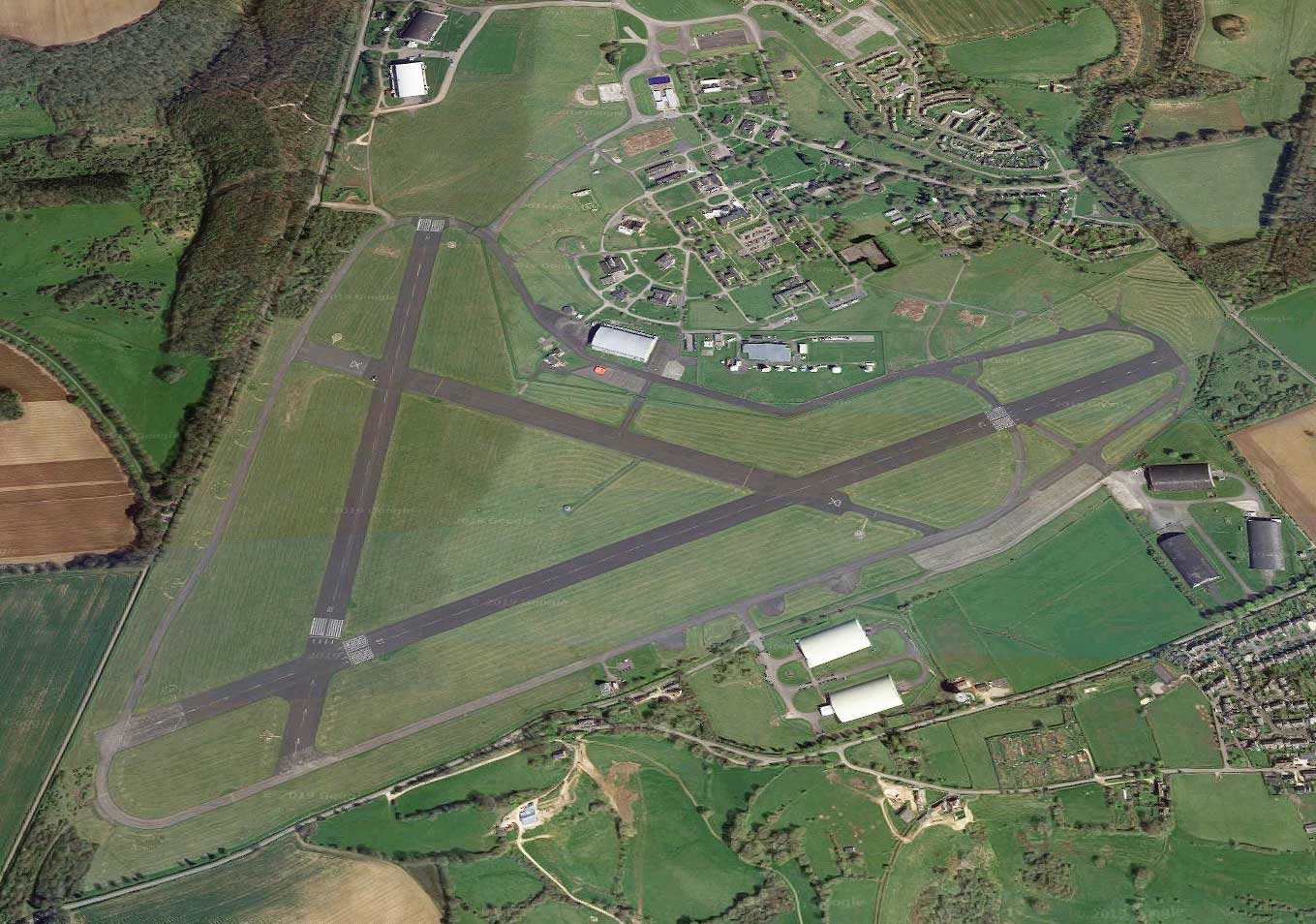 The turnaround follows concerns about the speed and scale of airfield closures were raised by the All-Party Parliamentary Group on General Aviation (APPG-GA) and defence ministers.
Chair of the APPG-GA's Airfields Working Group, Luke Pollard MP, said: "It is fantastic news these historic military airfields are remaining open into the future.
"The sites are all the perfect habitat for light aviation and would make valuable additions to the national strategic network of airfields. The Government needs seize this opportunity."
RAF Henlow and RAF Halton are both grass airfields with thriving General Aviation communities already in place.
RM Condor and RAF Colerne have small units based there which engage in air experience flying for cadets and university students. RM Chivenor and MoD Woodbridge have no permeant flying units based there and are only used on an ad hoc basis as operations require.
Mr Pollard said: "The MoD stands to benefit from relaxing civilian flying rules at these airfields. Not only would the runways see greater use, but it could provide a valuable new revenue stream in this era of ever tightening defence budgets."
All-Party Parliamentary Group on General Aviation