Paul Fowler's ambitious idea to create a 12-strong squadron of Supermarine Spitfire Mk26B based at Enstone Airfield is stepping up a gear this year, the RAF's centenary year. Paul ('The Skipper') is pictured above with the first Mk26B.
Not only has the squadron got a new name – the AceSquadron – but it has a associated club – the Spitfire Club – to help raise the finance to buy the airframe kits. The teams at Enstone building the aircraft are looking to finish another three Spitfires this year to add to the three already in the hangar.
The Mk26B is the new 90% scale version of the original Spitfire. It has been created by Mike O'Sullivan, founder of the Australian-based Supermarine kitplane company. The first 90% Mk26B is featured this month in FLYER magazine and is based at Enstone. The expertise developed by the team of builders at Enstone will help speed up the build time of follow up aircraft.
The Spitfire Club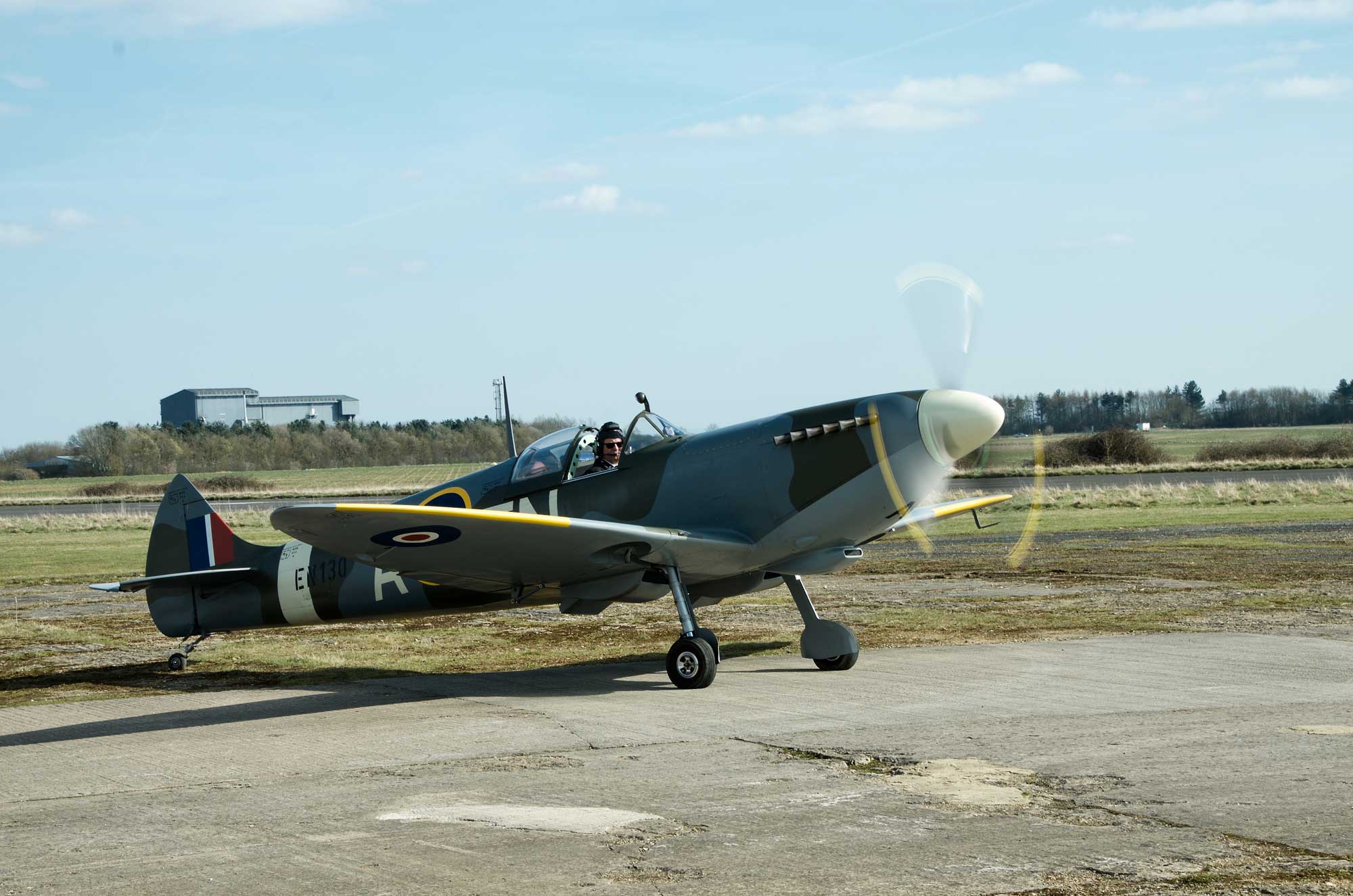 The idea of a club to support the purchase and building of the Mk26B Spitfires came to Paul after receiving donations and interest from members of the public who did not want to actually fly the aircraft.
The opportunities to participate in the project now include becoming a 'Living History Player', taking part in re-enacting typical WW2 scene such as following D-Day when squadrons of Spitfires were based in northern Europe 'on the move.'
The eventual squadron of 12 aircraft will also be associated with the people who were instrumental in creating or flying the Spitfire. They include:
Aircraft will also be associated with England's Allies who helped the war effort, including South Africa, Australia, Belgium, United States, Czechoslovakia, Poland, Free French, Canada and New Zealand.
Like to get involved? The Spitfire Club