Italian manufacturer Tecnam has produced a special mission version of its 11-seat P2012 mini-airliner equipped with a refrigeration system to transport Covid-19 vaccines, including the Pfizer/BioNTech vaccine which has exacting requirements.
Tecnam worked with a specialist Italian freezer manufacturer called Desmon which just happened to be just 100km (62 miles) from Tecnam's Capua base near Naples.
"Not only was Desmon happy to join forces," said a Tecnam statement, "but we both had the solutions ready. The only step left was to merge them in compliance with all the relevant regulations.
"Our teams worked tirelessly and, in less than a month, managed to produce one the most advanced Covid vaccine transportation platforms yet."
According to Pfizer, to preserve their integrity, the vaccines must be transported in extreme temperature conditions of -70°C ±10°C. Once thawed, the vaccines cannot be refrozen and must be stored under temperature conditions of 2-8°C for up to five days.
Not only are specialised refrigeration solutions required but a whole infrastructure of specialised transportation units and storage systems to avoid any vaccine vials going to waste.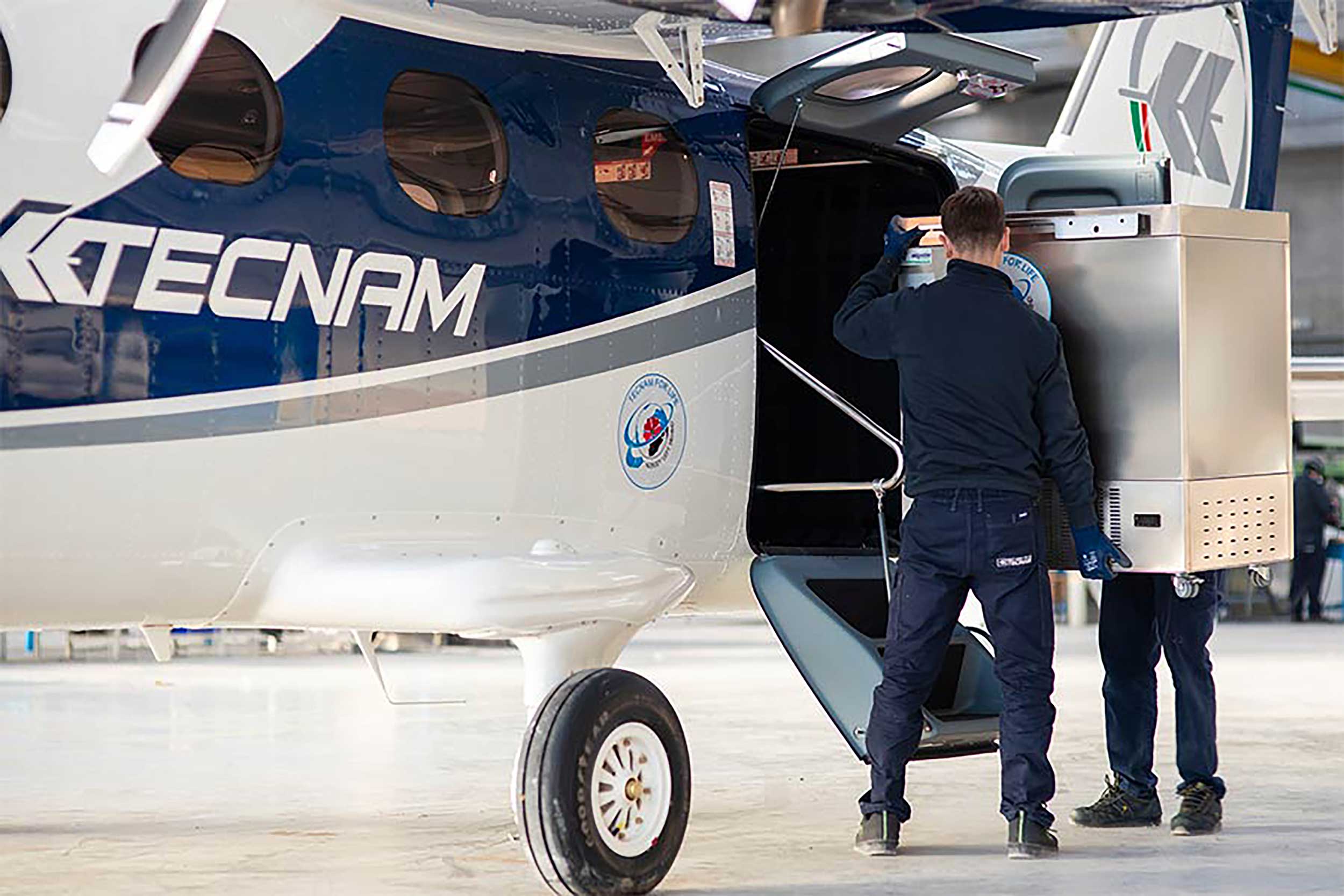 Tecnam calls the aircraft the P2012 TravelCare. The passenger seats have been removed to create a cargo version, and a specialist 'ultra-freezer' installed. The aircraft can transport as many as 115,000 Covid vaccine doses per trip.
The Tecnam can also take the vaccine to places bigger aircraft cannot fly into, including airfields with gravel, dirt and grass runways, said the company. That's useful to help avoid multiple transfers which logistics experts warn against.
Tecnam has built various other special mission P2012 aircraft, including medical evacuation, aerial surveillance and aerial photography.