+VIDEO STOL Drag Racing is a new sport taking off in the US after receiving national accreditation from the FAA, the US aviation authority.
It follows the 2019 debut of STOL Drag at the Reno Air Races becoming the first new race class in almost 20 years.
This May, STOL Drag Events LLC received the FAA accreditation which allows them to take their events on the road. Will the UK CAA follow suit? Where could be a venue?
So what exactly is STOL Drag Racing?
STOL stands for Short TakeOff/Landing and a STOL Drag race is when two aircraft fly side-by-side as fast as they can down a 2,000ft straight, land, turn around and race back to land at the finish line.
STOL Drag Events LLC carries its own waiver and offers training to any and all new pilots looking to better themselves in power and energy management and directional control.
After successfully completing the training course, pilots can become an official STOL Drag Race Pilot with race qualifications from the FAA.
STOL Drag is currently the only class at the Reno Air Races to carry its own National Accreditation.
2021 events include:
MayDay STOL Drags: Wayne, Nebraska, May 2021
National Championship Air Races: Reno, September 2021
Snake River STOL Drags: Ontario, Oregon, Sept.-Oct. 2021
World Championships at the High Sierra Fly-in: Oct. 2021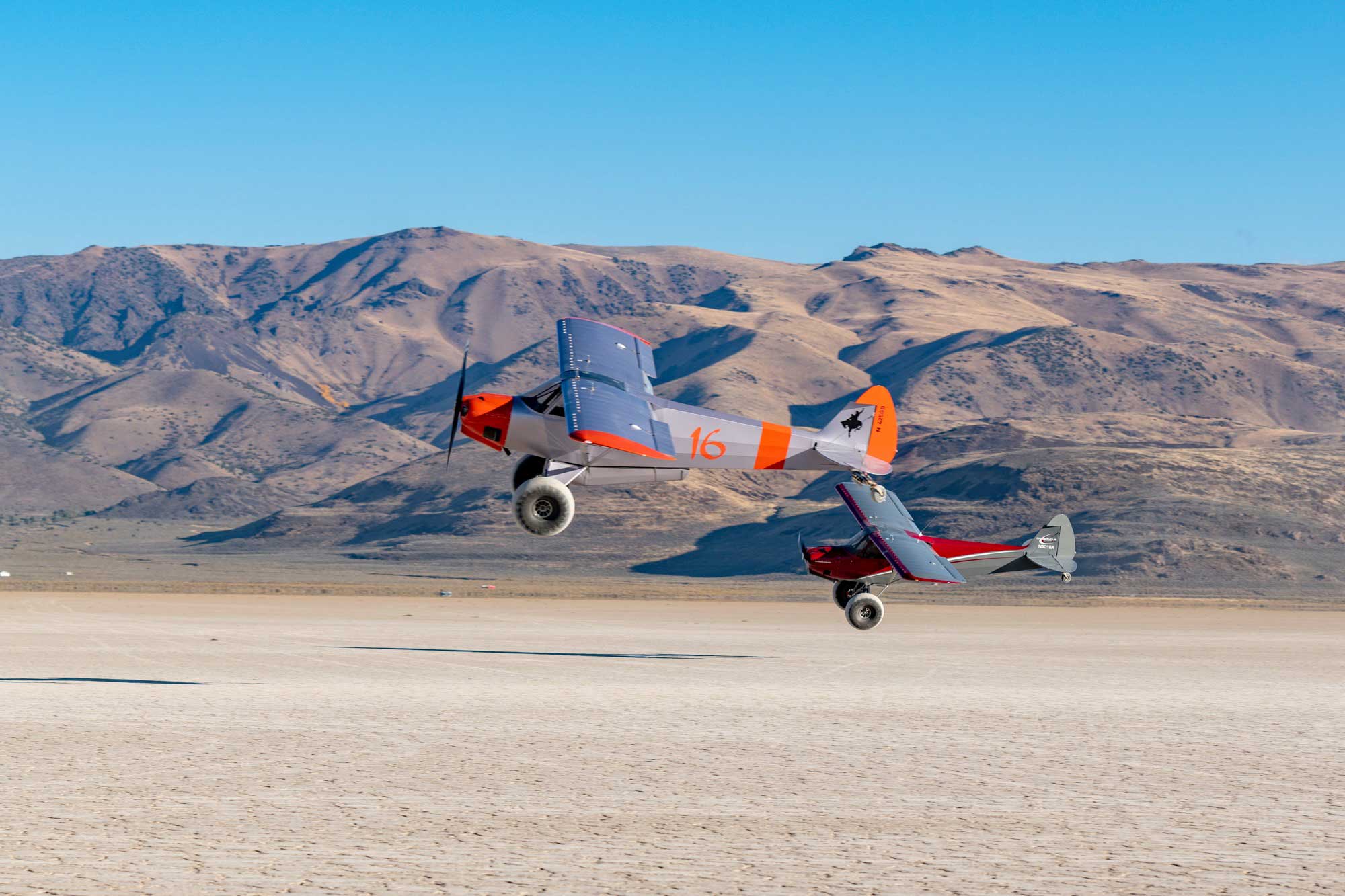 CubCrafters, which has an event winner with its CarbonCub series, not surprisingly is an enthusiastic supporter and sponsor of STOL Drag aircraft racing.
CubCrafters' Bradd Damm said, "It's some of the most exciting and crowd friendly aircraft racing in existence today. It's accessible to most pilots, and it's growing and expanding in popularity every year."
Organiser of the STOL Drag events is Kevin Quinn. He said,  "We have some big things coming forth these next few months and a number of new locations are currently looking at STOL Drag as a main event at their airshow in 2022.
"My mission is to train pilots in the Power and Energy management skills with good Directional and Altitude control. That's really what STOL Drag is all about.
"I hope to have every pilot in the country at some point have the opportunity to participate. The training alone will only make them better, hence my personal mission, to make good pilots better!"