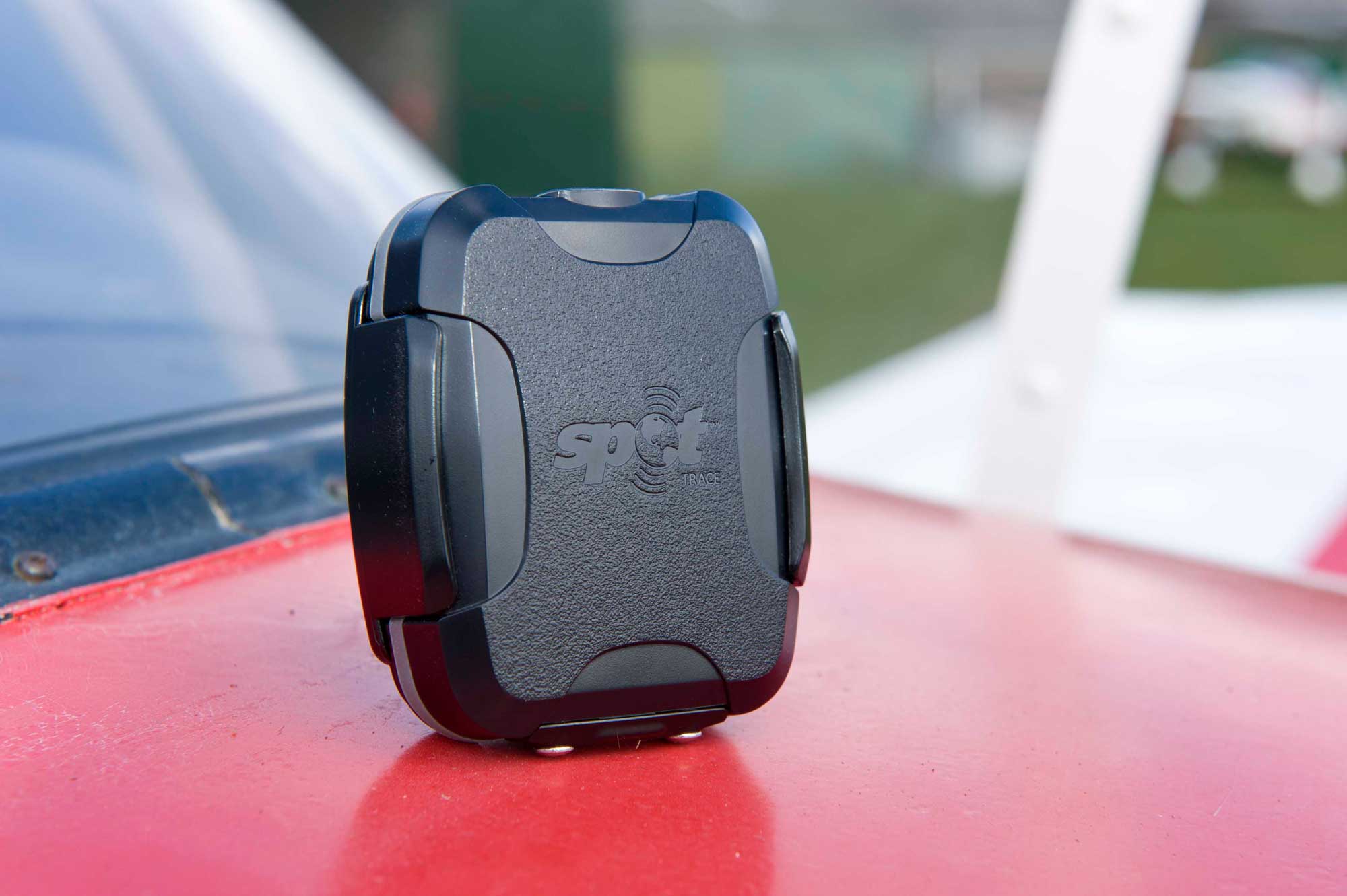 Using similar technology to the GEN3 personal tracker we featured here, the new Trace from SPOT is designed to be a cost-effective tracking product that enables users to keep tabs on their aircraft (or any other vehicle or asset) online, 24 hours a day in close to real time through Google Maps.
At 2.7in (6.8cm) high and 2in (5.1cm) wide, it should be easy to find a home for. Once switched on, the Trace enters a standby mode until its vibration sensor detects new movement. It will then alert you via text or email every 2 ?, 5, 10, 30 or 60 minutes, depending upon your preferred set-up.
In our test, the unit sat quite happily, sending a once-a-day message to reassure me that it, and the object it is attached to, was secure. When the aeroplane was moved to gain access to others in the hangar, as I had enabled the user switchable dock mode (any change requires connecting the unit to your computer and making updates via your SPOT account) which gives a 200 metre perimeter of movement, it didn't send any unnecessary messages.
When the rain stopped and sunshine encouraged some flying, the Trace performed as advertised. A message notified me the unit was on the move, and a check on the tracking data from the unit showed me the aircraft had been flown, ending up at Wellesbourne Mountford.
And if the Trace is turned off? Well, if someone does find the unit and switches it off, then its last action will be to send you a message telling you it's been interfered with.
Four lithium AAA batteries give the unit a quoted standby life of 18 months, or you can opt for using rechargeable NiMH batteries and a 5v USB power connection. If you stick with straight battery power, the Trace will send you a message when the power is getting low.
The only downside is possibly the annual subscription fee, although from looking at other comparable units on the market, I didn't spot any that offered as capable a service in such a small package. – Ed Hicks