With a trip to Florida for some FLYER flight testing on the cards, my other half's request to keep her posted on my travels was something I knew that the pocket-sized GEN3 from SPOT would be able to help me with. The basic idea of this unit is that, even if you're somewhere with no phone coverage, it will track and transmit details of your travels using GPS.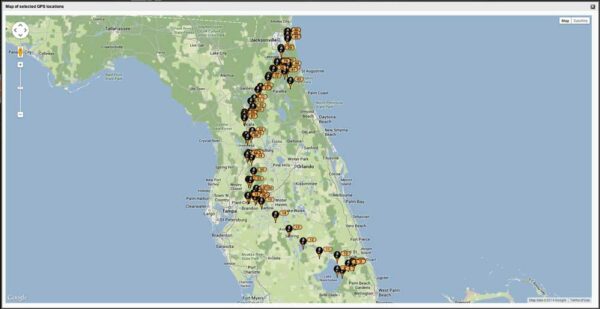 Unboxed, setting up the GEN3 was easy. Log-in to your SPOT account web page and make a one time activation, then set-up features and your contact profile. This includes the recipient email addresses and phone numbers for people you want to contact when you use the unit's check-in and custom button functions.
There's also help and SOS contact functions – the latter connecting to the GEOS International Emergency Response Coordination Centre, for when you're desperately in need of search and rescue. The GEOS service does come at an additional cost of $17.95 per year, but this does provide you with up to two occasions of $50,000 worth of SAR extraction and co-ordination per year.
A SPOT device updater downloads from the account page, and is used when your SPOT is connected via USB to your computer to transfer any changes in the user-configured options to the unit – like the tracking rate (5, 10, 30 or 60 minutes), or personalised message text for the Check-in and Custom function buttons.
Apart from that, you're good to go. Turn it on, and its vibration activation means it will keep tracking and transmitting your travels, just so long as you keep moving.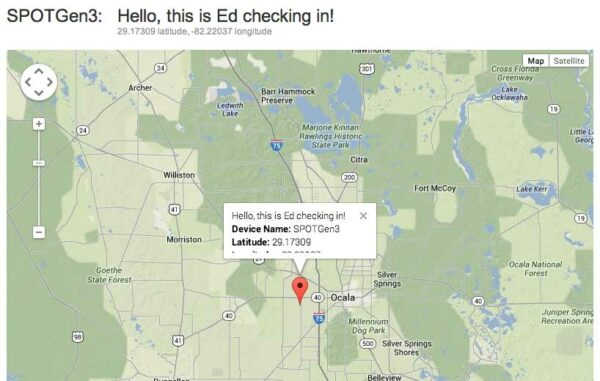 While the motion-activated tracking system is simplicity in itself, the Check-in/OK and Custom buttons are probably the best part of this unit. Useful to separate 'All's well' messages for your loved one, from a 'Check out where I am!' messages to friends.
On my recent travels, I used Check-in for random point notification whilst flying around, and then set the Custom function as a 'Stopped for the Day' notification. Each time you push the button, a light confirms transmission is taking place, and the unit will transmit its location and include a Google Maps web link for the recipient so that you can be pinpointed.
It's worth noting that the 'Help' and 'SOS' buttons are protected by flip-up covers – a good idea to prevent inadvertent activation.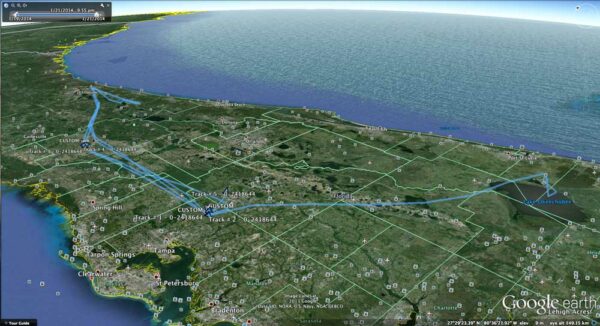 When you're back from travels and near a computer, you can log in to see a record of your adventures, or save and export them to use in programs such as Google Earth. There's also a SPOT Adventures page to share your travels, where you can add commentary or photographs – the last time I looked, there were over 2,700 SPOT adventures uploaded by pilots.
With more than 4,100 rescues having been attributed to SPOT, if you're the particularly adventurous type, this may, despite the subscriptions required, be cheap insurance to carry along on your next epic trip. – Ed Hicks