+VIDEO Seventy-five years ago this week, on 26 February 1943, the Royal Air Force's most daring operation of WWII, 'Operation Chastise' was given final approval by the Air Ministry – better known as the 'Dam Busters Raid'.
On 17 May 2018, an event at the Royal Albert Hall, London, 'The Dam Busters with Dan Snow', will commemorate the iconic raid itself – 75 years to the day.
Broadcaster and historian Dan Snow will reflect on the work of the mastermind behind the operation, Sir Barnes Wallis, whose 'bouncing bomb' was carried by 19 Lancasters for the attack on the dams of Germany's Ruhr valley. The event will also pay tribute to Wing Commander Guy Gibson and his comrades of 617 Squadron, 53 of whom died in the raid.
The first half of the evening will be simulcast to cinemas nationwide between 7.15pm and 8.15pm, before a screening of the The Dam Busters movie starring Sir Michael Redgrave and Richard Todd in stunning 4K.
The event will see families of crew members, including those of Guy Gibson, remember the raid's legacy while a large screen will show never before seen images of the Dam Busters and unreleased memoirs from the film's director, Michael Anderson.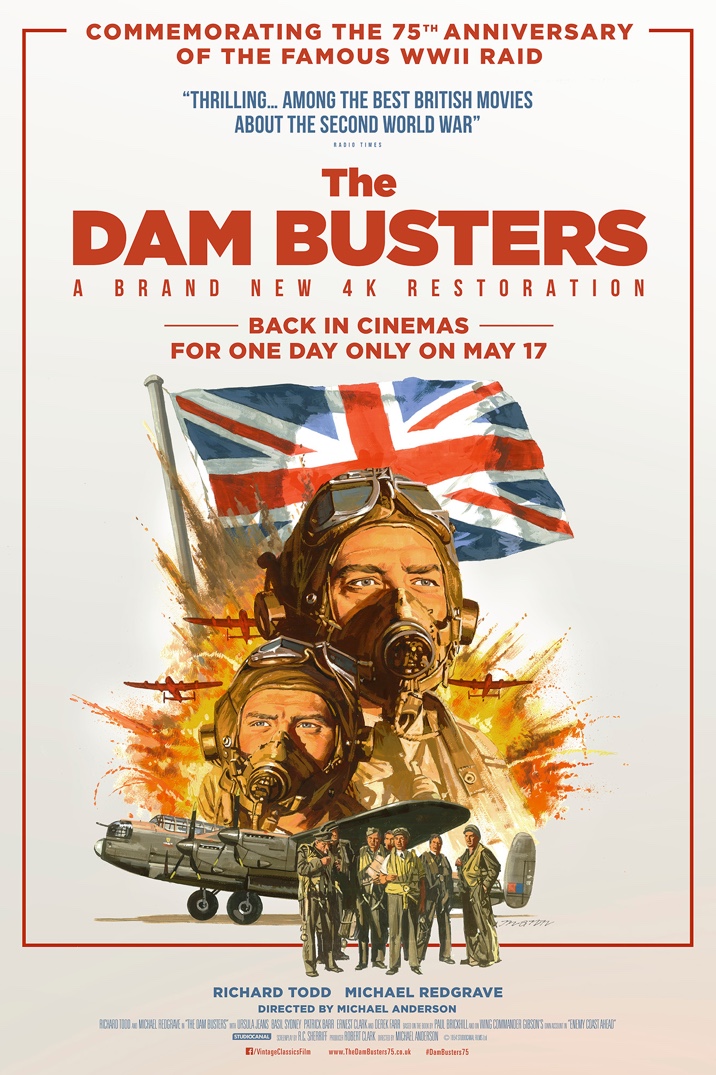 An on-stage 'bouncing bomb' experiment will show how Sir Barnes Wallis realised his invention and music from the Glenn Miller Orchestra will transport audiences back in time while honouring those who perished on both sides of the war.
At the Royal Albert Hall, the film will be shown on a huge 40ft screen. The event supports the Royal Air Force Benevolent Fund, the RAF's leading welfare charity.
Find out where The Dam Busters being shown and buy tickets here
The Dam Busters March – theme tune to the movie – turn up the volume, stand to attention and click here