Immersive flight simulators are common in the world of professional pilot training but not for light aircraft – that's changed up at Snowdonia Flight School where an old Piper Cherokee has been 'reborn'.
Owner of the school, Stephen Evans, worked with Snowdonia Aerospace at Llanbedr Airfield and pilot/technical wizard Simon Clayton, who trained at the school, to build the simulator.
"We felt that building a fully immersive flight simulator would aid the development of students and be of wider interest to the general public and promote aviation," said Stephen.
"The simulator initially proved to be popular with students being able to continue their flight instruction regardless of the weather conditions, allowing them to zoom in and focus on specific parts of their training they felt needed greater attention, like the circuit or final approach to landing, but at a fraction of the cost of 'real flight' instruction.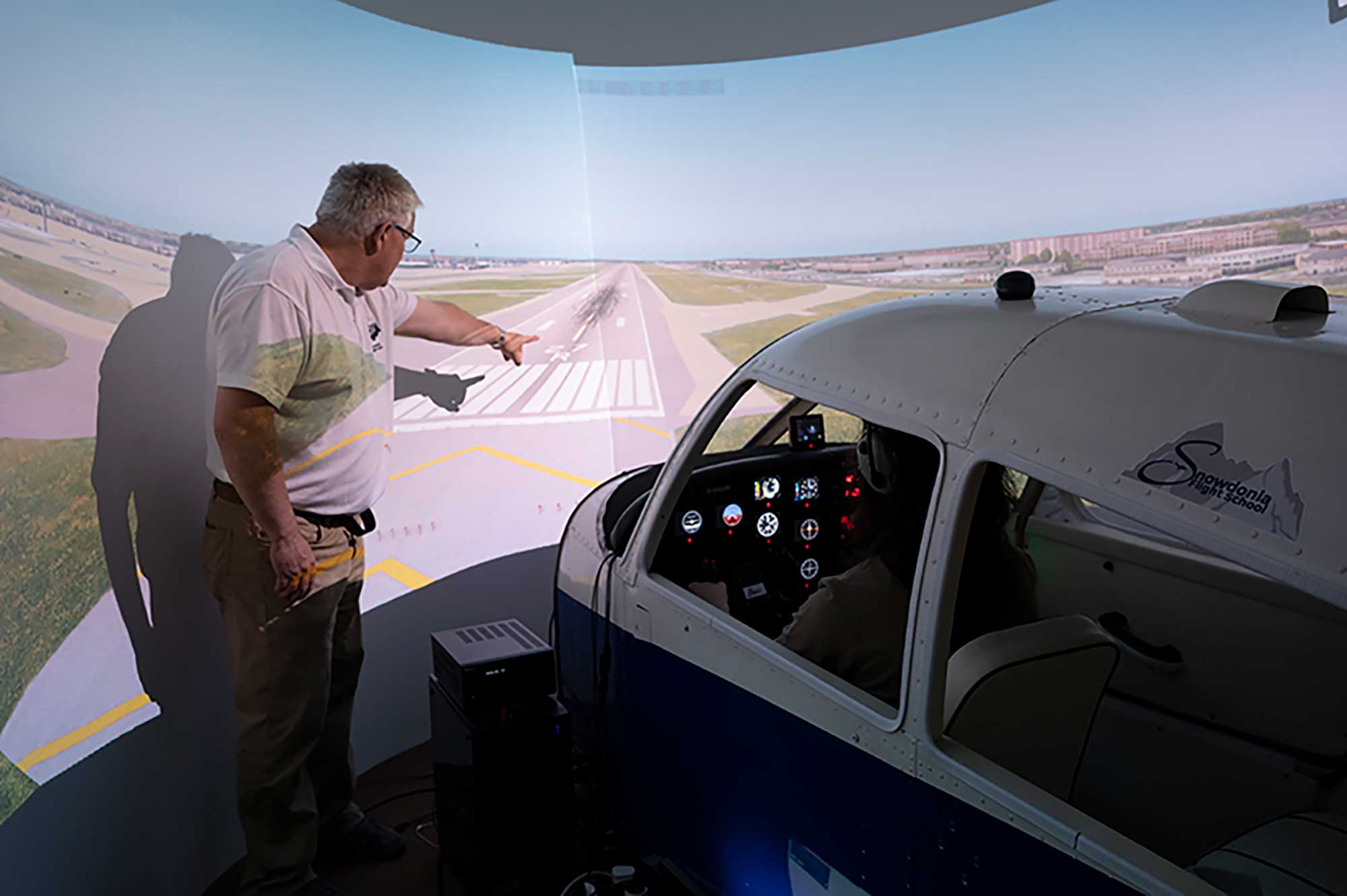 "Newcomers to aviation enjoyed the opportunity fly a wide range of aircraft in an immersive flight simulator knowing that their safety is guaranteed.
"The flight simulator has proved itself to be relevant during the this pandemic we are challenged with today," continued Stephen.
"We can provide flight instruction and maintain a separation greater than two metres with the aid of the flight simulator.
"The student can communicate with the 'Tower' or instructor (in a separate room) through their own headset. Their progress can be monitored and instructed by the instructor who has camera access to the simulator room.
"It's not a full substitute for real flying but at these times it allows for instruction whilst complying with public health guidelines."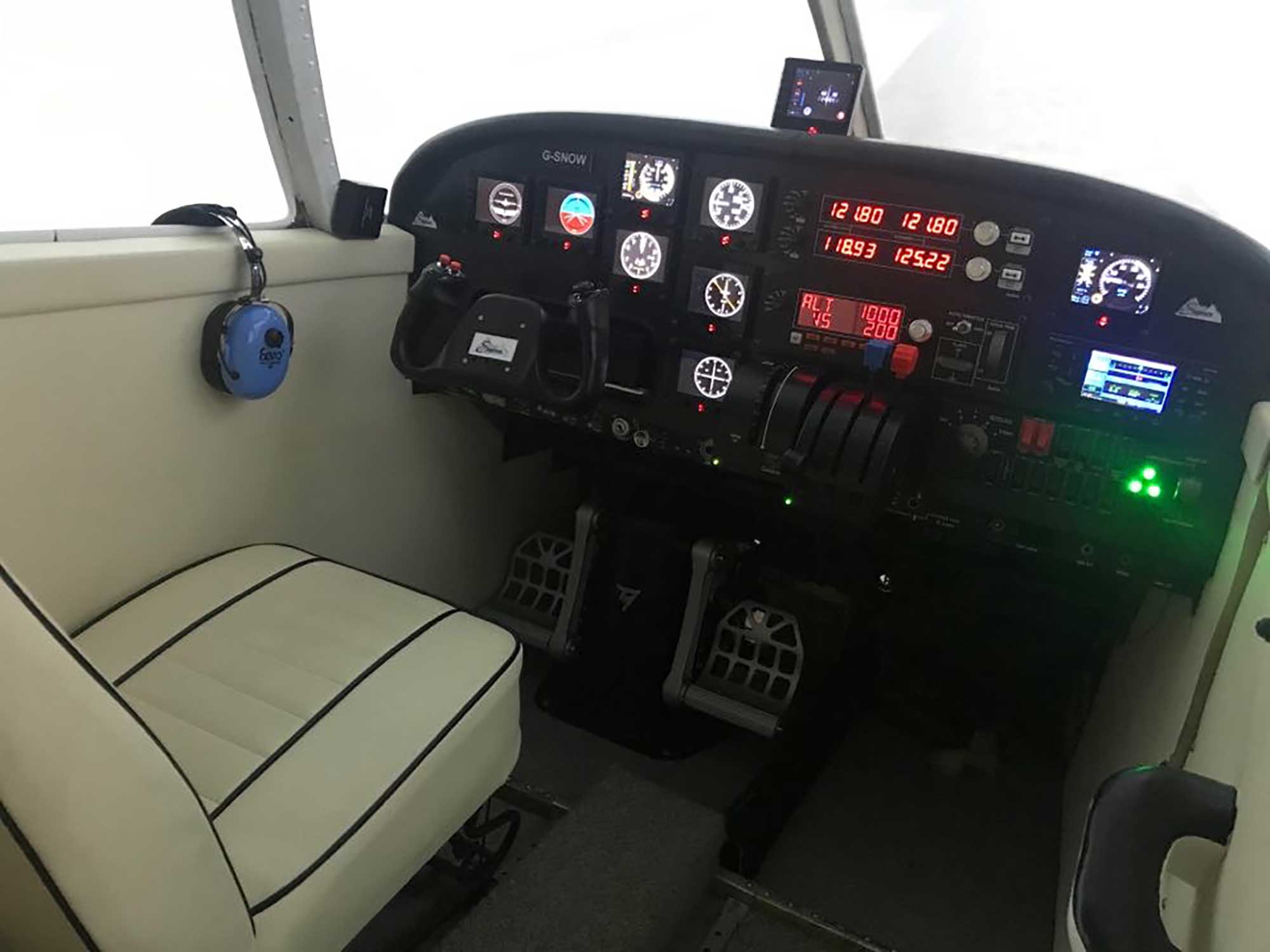 The school's Cherokee simulator is sophisticated, with an 8ft x 10ft high curved screen and multiple short throw projectors to provide the visual experience. Audio is split between a conventional aviation headset and amplified sound through multiple speakers.
The immersive feeling of the simulator is delivered through a cut-down real PA28 cockpit with a panel full of Saitek and RealSimGear equipment. The controls are highly realistic with a Brunner force feedback yoke and the latest rudder pedals from Thrustmaster.
The whole simulator is driven from a powerful purpose-built PC that runs various software including X-Plane Professional Edition, Orbx high-definition scenery and Spad.Next which drives the Saitek devices. Team Speak 3 provides a means of communicating with the remote tower or instruction room from a standard laptop through to the student's personal headphones.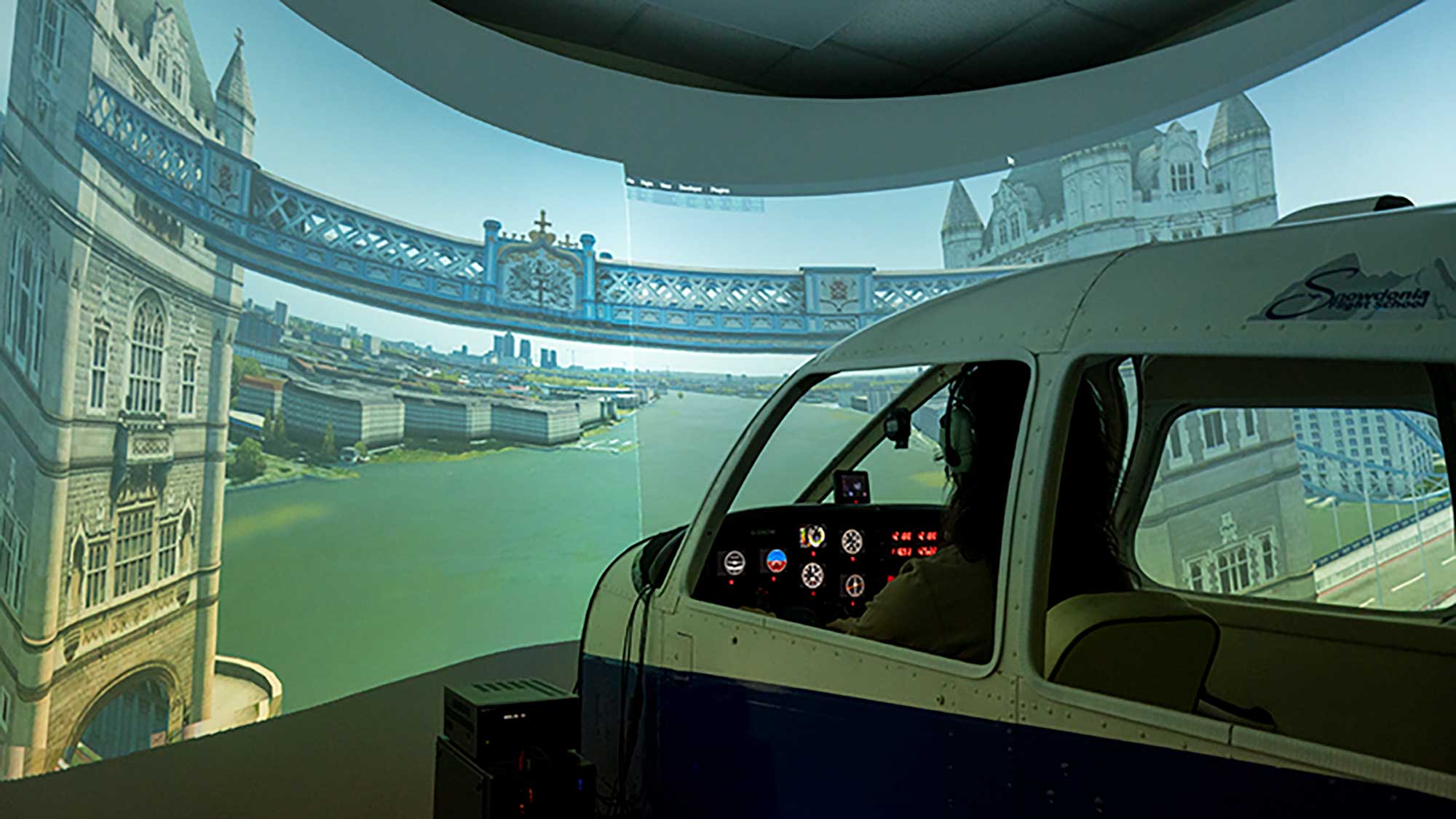 "We also have an instructor station to allow the instructor introduce all sorts of events for the student pilot to handle. They can also navigate using a device running SkyDemon just as they could in a real plane," said Stephen.