A ten-seat 100% electric twin engine mini-airliner is under development by a German company called Scylax.
The company was founded in 2013 by Calin Gologan – the man behind the Solar One solar-powered electric single-seat aircraft – and Rosario De Luca of EADCO, an aerospace design and engineering consultancy.
The Scylax plan is to have a flying prototype, the E10, within three years and to complete EASA type certification within eight years.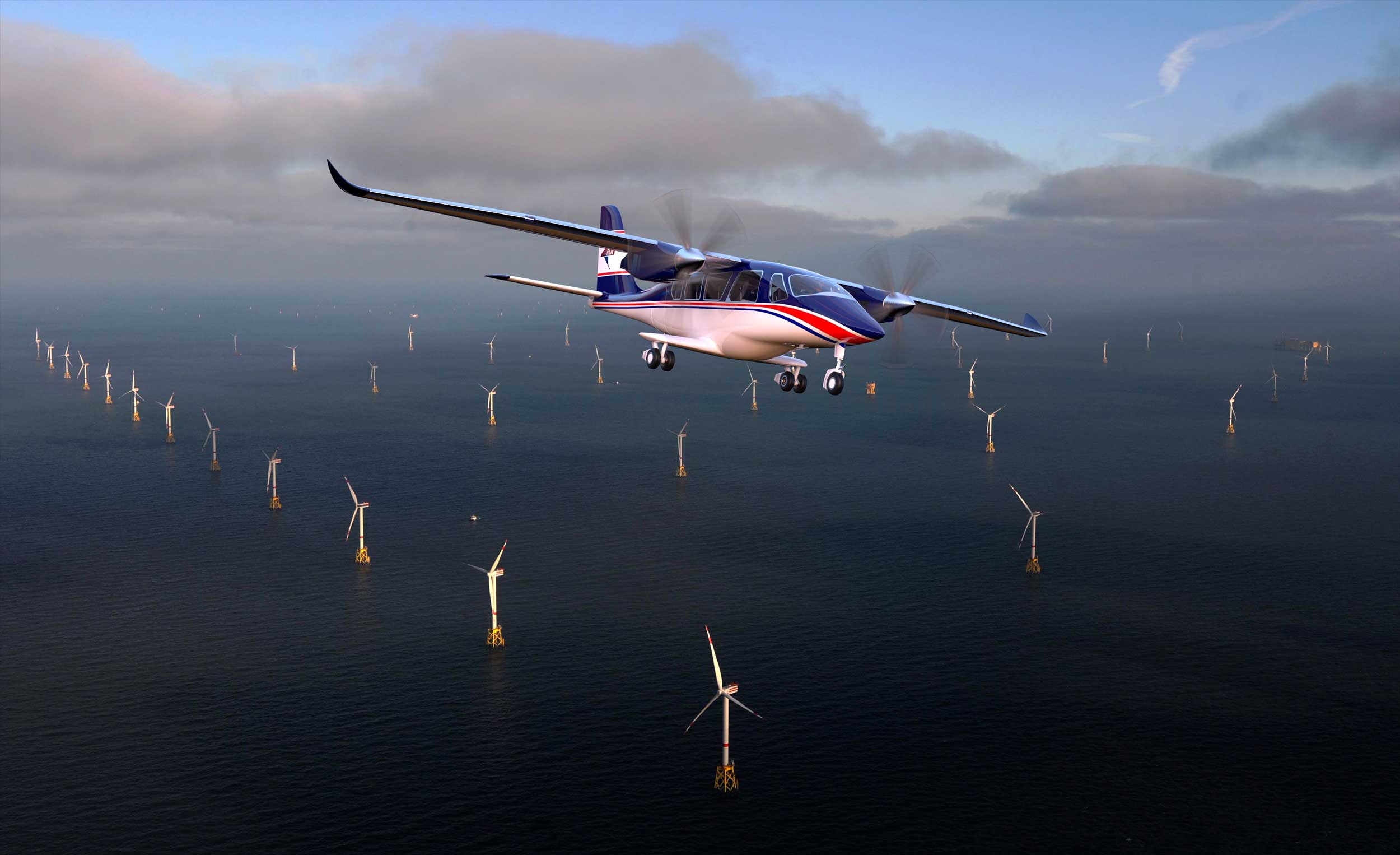 "From the beginning the main goal was to develop a ten-seat short range electric twin engine aircraft and demonstrate that with the existing technology is possible to step in the era of commercial electric transportation," said Gologan.
"We are now pleased to announce that the airline FLN RISIA-Luftverkehr joined us as new shareholder with the goal to bring their practical airliner experience in the development and certification of our new aircraft to replace their existing aircraft with our new E10. FNS Frisia connects the North Sea German islands."
FLN's requirements redefined the aircraft:
Short takeoff and landing
Landing in strong crosswinds
Robust construction with fixed landing gear
Low noise
"With the existing battery technology we can cover emission-free  (CO2 and noise) a 300km leg. In about ten years [that will be] more than 600km," continued Gologan.
"Our plan is to have in three years a demonstrator which will be in the first phase used by Frisia for freight, than complete full EASA CS23 certification in max eight years from now.
"We know that the certification process for such electric aircraft is very complex. That's why we fix a realistic certification goal. Of course we will do our best to reach the certification sooner."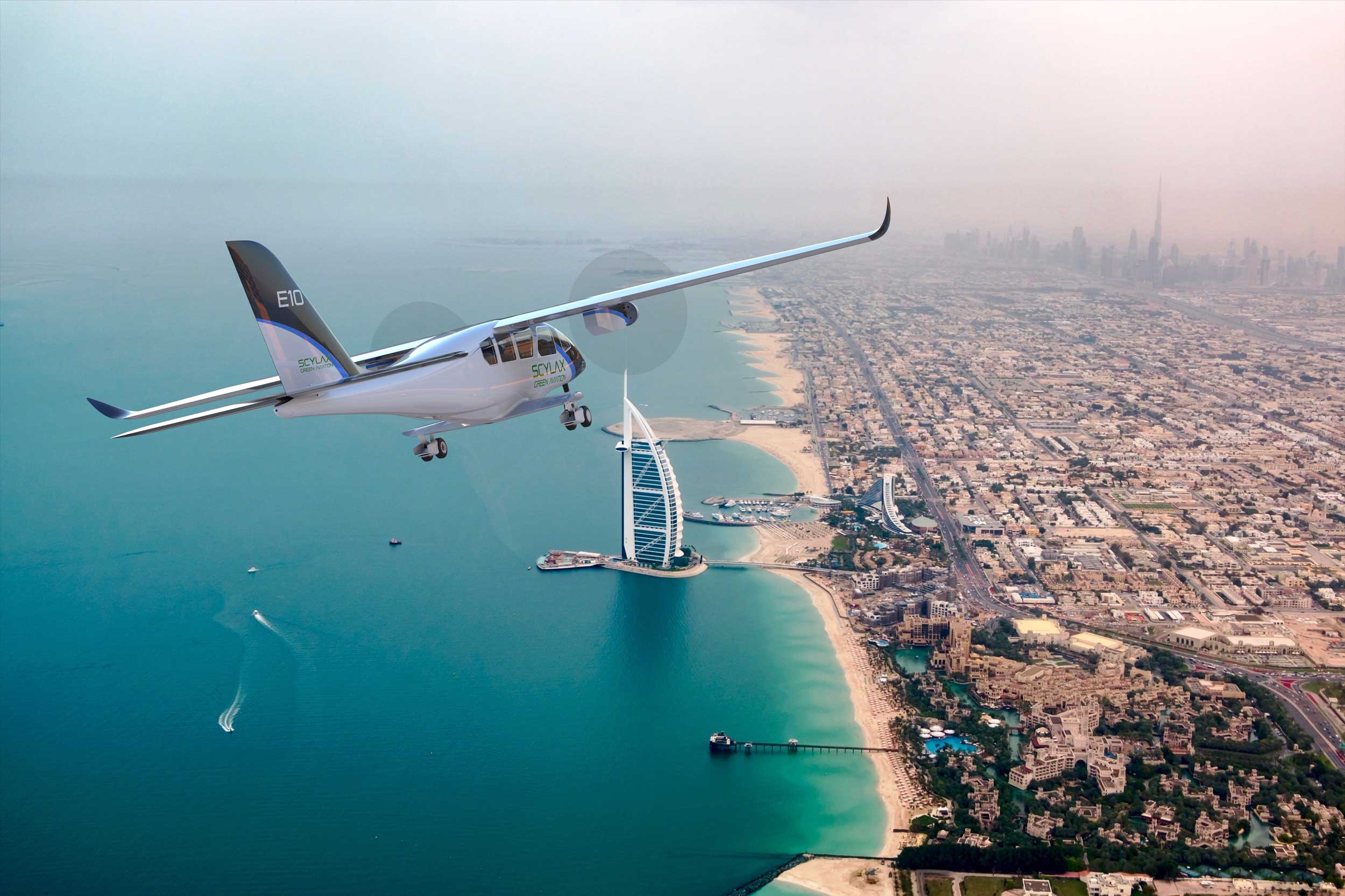 FAST FACTS
Scylax E10
Cruise speed 300km/h
Range 300km
Take-off and landing distance Under 300m
Stall (flaps extended) 50kt
Landing up to 40kt crosswind
Carbon composite structure
Twin 260kW electric motors
10 seats (including pilot)
Cabin width 1.35m