+VIDEO US company Samson Motors is getting ready to start flight tests of its unusual Switchblade flying three-wheeler car.
The nearly finished craft was shown at the recent EAA AirVenture Oshkosh transformed from the pile of off-white carbon-fibre body parts that have featured in updates over the past few years into a Ferrari-red prototype with a huge ducted propeller at the rear.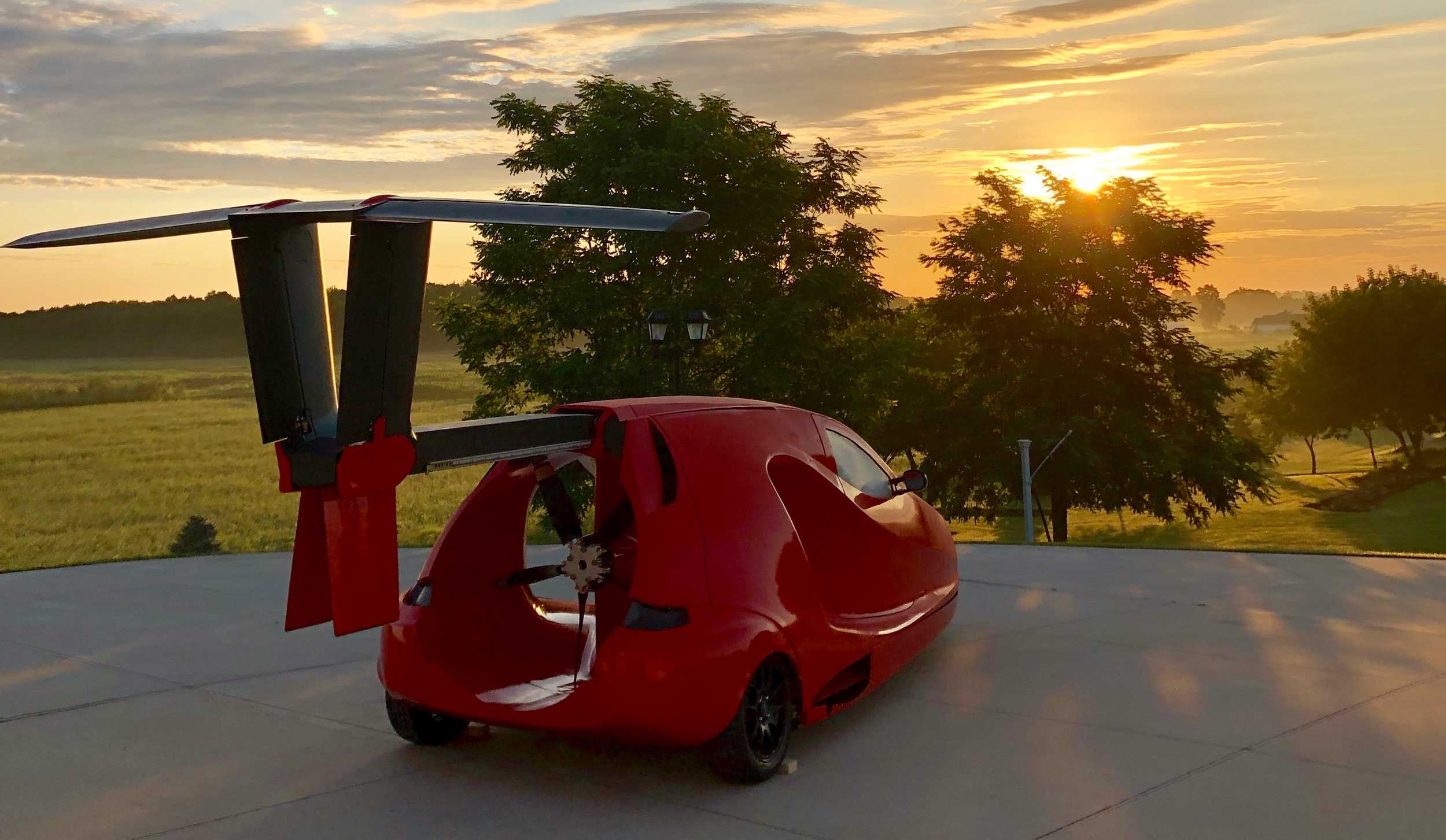 Samson Motors founder and designer Sam Bousfield calls the Switchblade "a flying sports car [that] can go 100 miles an hour on the ground and 190 flying". He says it will cost about $150,000.
"The Switchblade is a three-wheel, street legal vehicle that you drive from your garage to a nearby local airport," says Bousfield.
"Once there, the wings swing out and the tail extends in under three minutes. You then fly your registered aircraft directly to the destination. You simply land, transform your flying sports car back to driving mode – the wings safely stowed and protected – and continue to your final destination."
Flight tests of the completed prototype are due to start soon and test pilot Ron McElroy has been fitted into the Switchblade, wearing a helmet and parachute.
"Ron is over 6ft tall and with helmet adding more than an inch, we were concerned that he wouldn't fit in the cockpit," said Sam.
"As it is, the lowered seating we provided was just the right height for him. We even tested the kick-out door function, which worked just as it should. The kick-out door is a quick-release door opener that allows the test pilot – with one pull – to both open and jettison the door. Then he can just roll-out in an emergency and deploy his parachute. Not that we expect trouble, but we plan for everything we can so that no matter what happens, we have the most desirable outcome."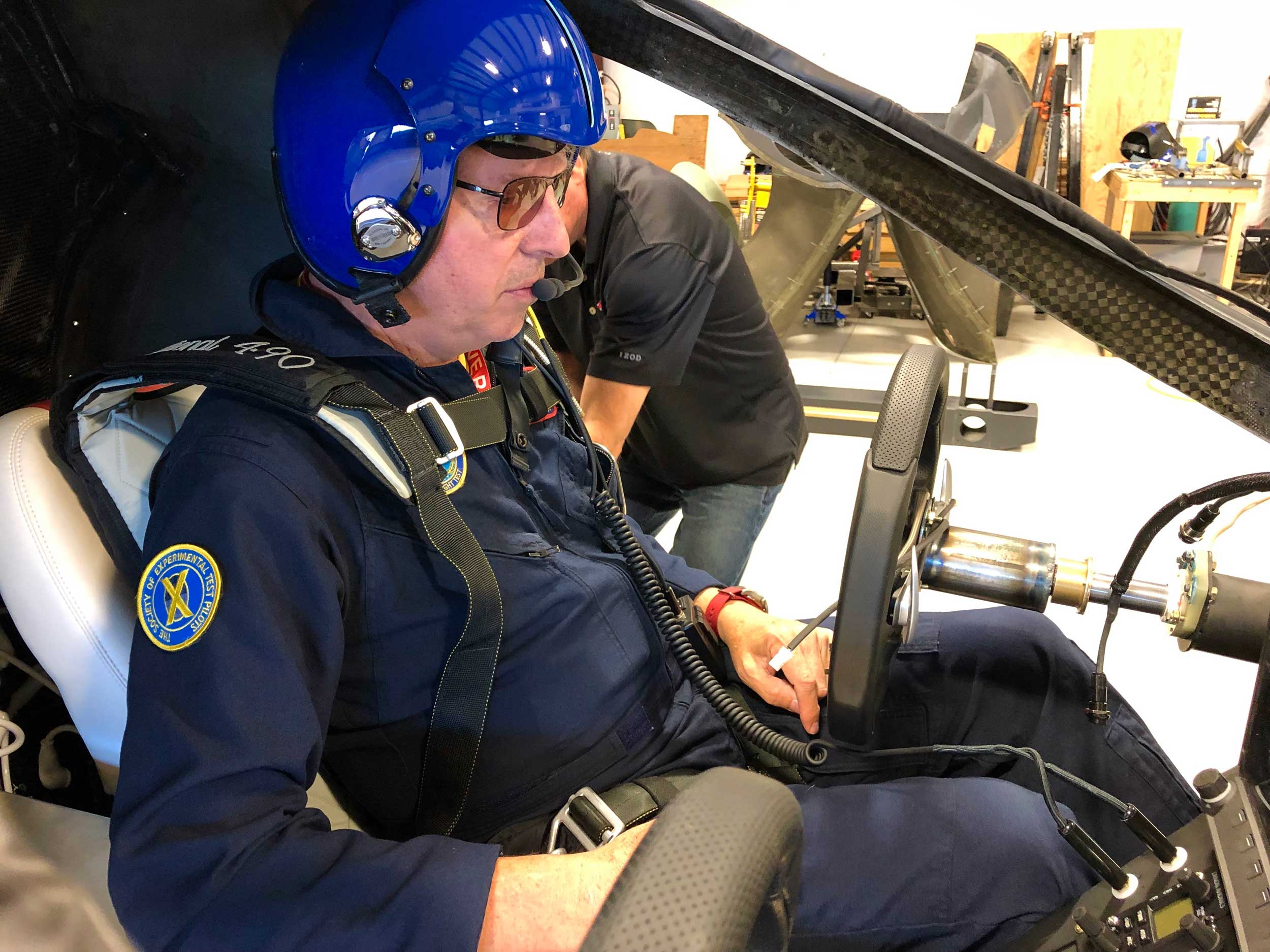 Samson Motors plans to offer the Switchblade as a quick-build kit and will offer builder assist centres to buyers. It's powered by a 190hp turbocharged, liquid-cooled V4 made by Motus Motorcycle Engines, a company recently acquired by Samson.
The company claims to have topped 1,000 reservation positions during Oshkosh when airline pilot Donald Beiler signed up.
"I kept walking by the booth today and seeing this great looking vehicle. I finally decided to come in and talk with Sam Bousfield," said Donald.
"After listening to what he had to say I knew I needed to join this team and reserve my Switchblade."