Coventry maintenance, repair and overhaul company CFS Aero has moved to a new facility to support future expansion.
CFS Aero is also the UK national authorised distributor of Rotax Engines, fitted to many light aircraft, both factory-built and homebults.
The brand-new facility has more than 30,000sqft of factory and office space, as well as an additional 10,000sqft mezzanine which provides the team with the capabilities to repair and overhaul over 100 turbine aero engines each year.
Since acquiring the business in 2012, managing director David Newhouse, chairman Jon Freedman and technical director and accountable manager John Rowley have successfully grown the business from annual sales of under £1 million and a staff of eight, to a turnover of more than £10 million and a workforce of 40 people.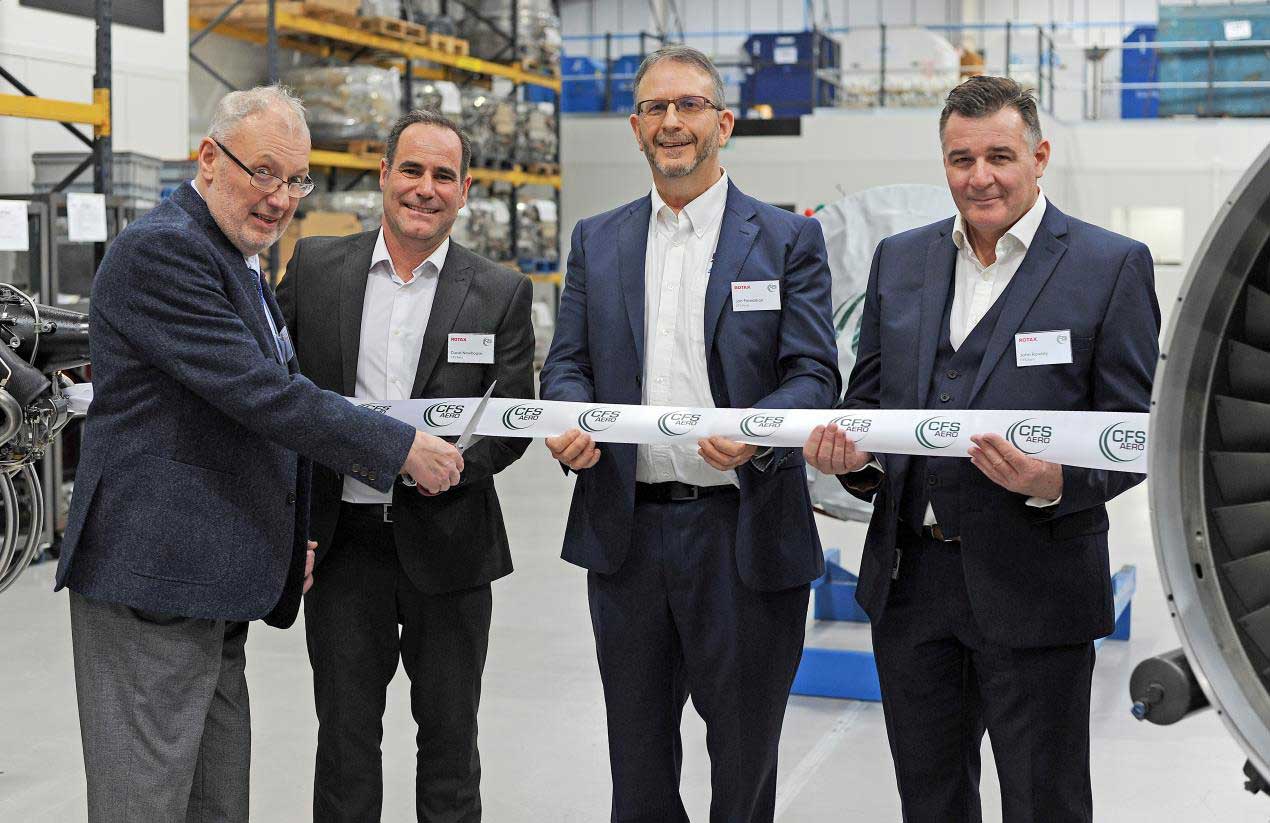 David Newhouse said, "We are delighted to move into this new facility and mark another exciting milestone in CFS Aero's history.
"As business within the international aerospace sector continues to go from strength-to-strength, we hope to realise our ambitions to grow an additional 20% of revenue year-on-year, something which will be possible in our new premises.
"To achieve this, we have some exciting plans in the pipeline, including introducing a revolutionary new high-tech computerised system to rebalance engine repairs and overhauls which will, in flight, minimise engine vibration, running temperature and at the same time maximise fuel efficiency.
"In addition, we are developing new applications for the 915is Rotax engine including a military trainer and surveillance drone."