An updated version of the Remos GX light sport aircraft will be launched at AERO Friedrichshafen in April. The new aircraft is the Remos GXiS and it will feature the latest 100hp Rotax 912iS Sport engine with electronic fuel injection, paired with a hydraulically operated constant speed propeller from MT-Propeller.
The airframe of the Remos GX will be largely unchanged from the existing NXT model, apart from a redesigned cowling. The GXiS will also be available with the latest avionics from Dynon and Garmin. Remos plans to certify the GXiS with EASA as a light sport aircraft, which would enable it to be used for flight training.
"Thanks to its electronic fuel injection, this engine is more efficient and has more torque than the equally strong carburettor version," said a Remos spokesman. "Potential issues like carburettor icing are a thing of the past.
"At first glance, one may see the new air intake in the redesigned cowling of the GXiS. This is just one part of the completely optimised cooling system. There are also many invisible modifications on the fuel system and on the electric system on board. In fact, the entire firewall-forward section of the aircraft has been redesigned.
"The result of this development is an extraordinary user-friendly and safe aircraft. For instance, the Remos engineers made the start-up procedure as easy as it is in your car. Almost all system checks, for which the pilot had to take care before, are done automatically now."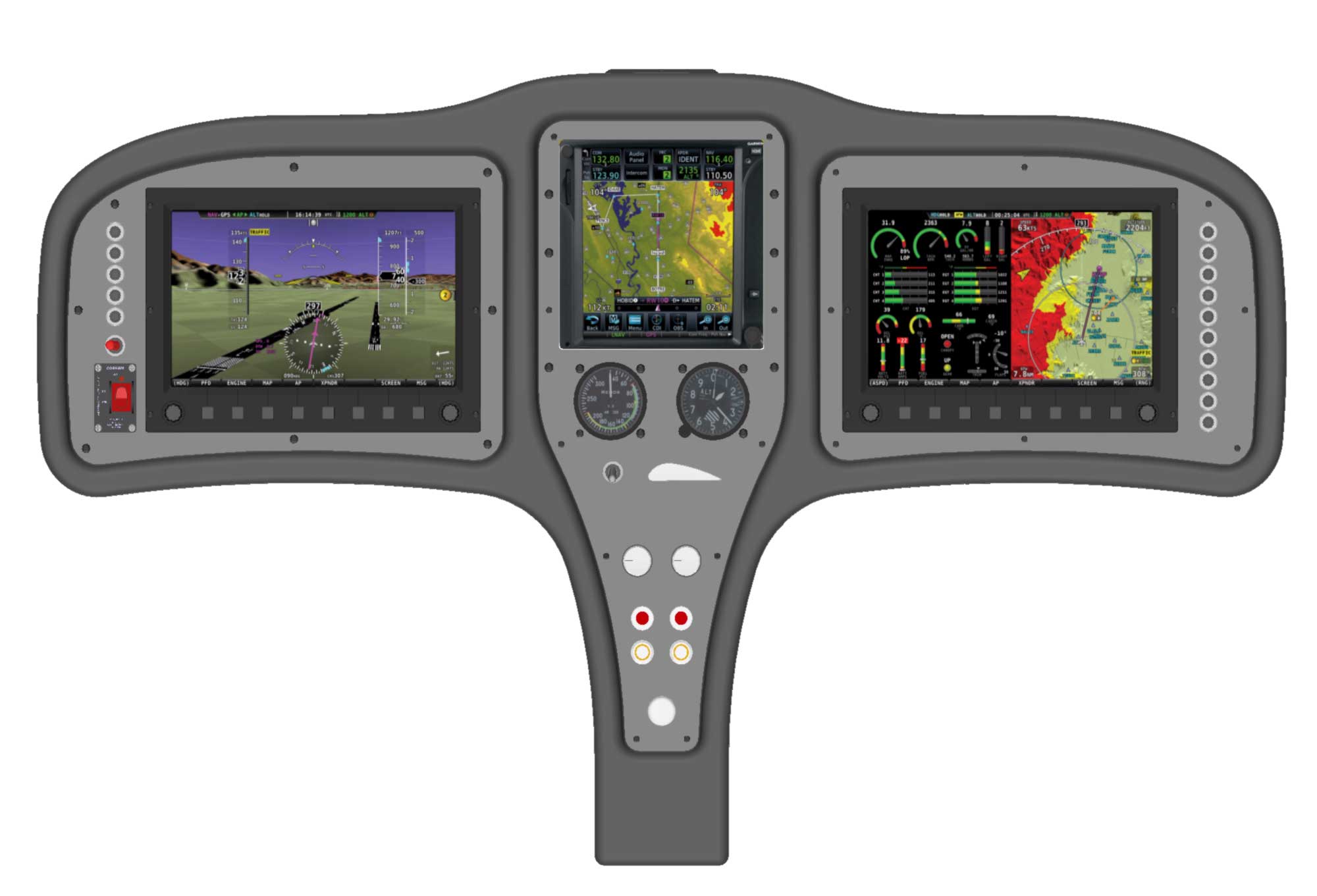 A collision avoidance system TRX-1500 by Air Avionics is also fitted. It receives ADS-B signals, deals with FLARM and shows surrounding traffic on the moving map. The GXiS is equipped with a ballistic parachute.