The sizes of the Temporary Danger Areas (TDA) proposed for RAF Waddington and RAF Lossiemouth this summer have been reduced, reducing the impact on nearby General Aviation airfields.
The Ministry of Defence has confirmed that it will update the sizes of the proposed TDAs associated with (Airspace Change Proposal) ACP-2020-100 for SkyGuardian operations in the UK this summer.
"The minimum airspace requirement associated with the preferred flight profiles has become better understood and so in conjunction with the Control Authority, Waddington ATC, some significant reduction in TDA size has been affected," says a letter from the ATM Specialist and ACP Manager at the UK's Defence UAS Capability Development Centre.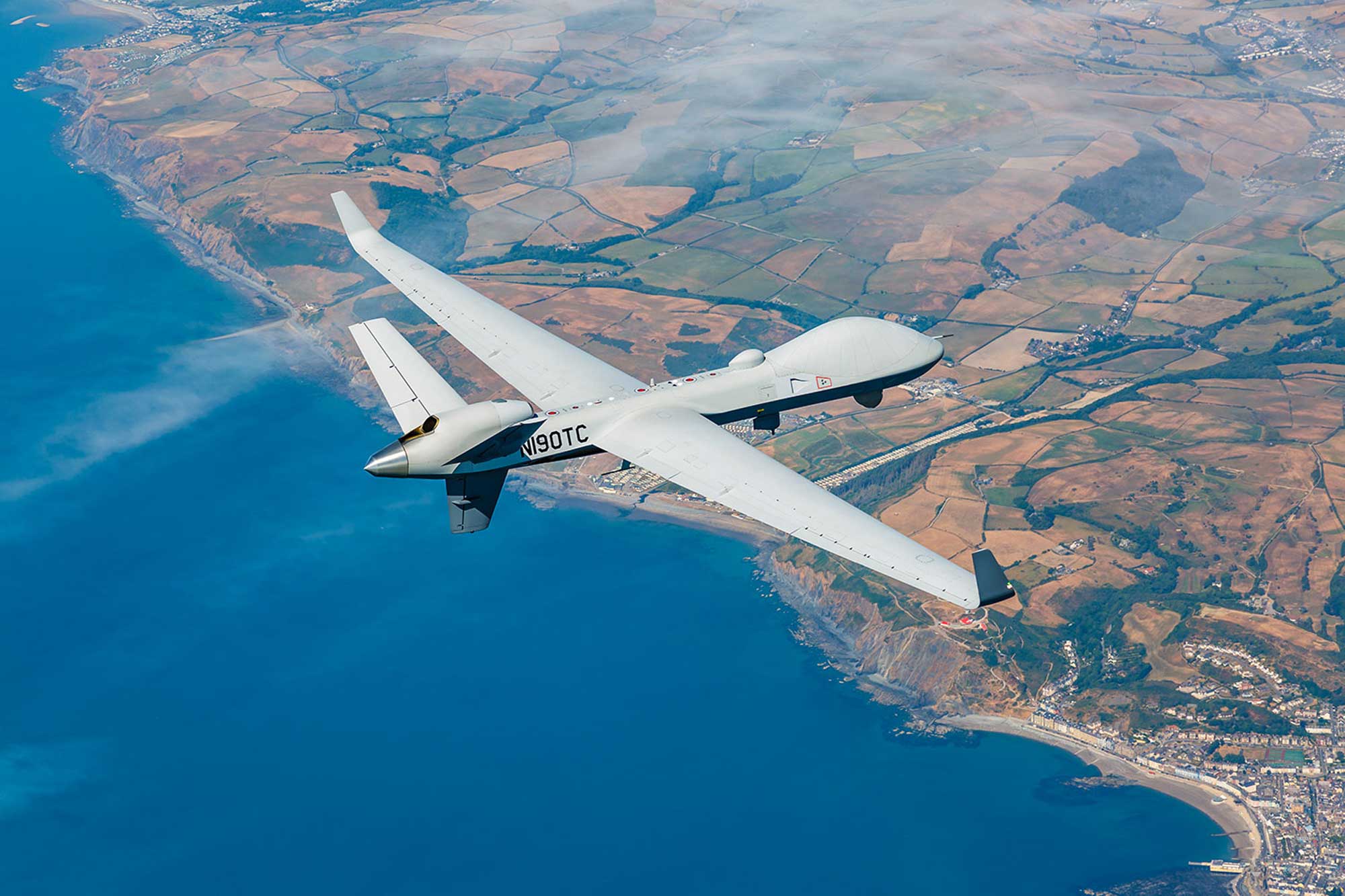 "Of particular interest to you and the operators at Temple Bruer, the proposed TDA at RAF Waddington will be reduced laterally to a 5nm radius circle centred on Waddington's main runway.
"The maximum upper limit remains FL100 pending CAA approvals for the activity.
"Procedures will be in place to enable Temple Bruer operations to continue with minimum impact. Waddington ATC is working on these now and will be in touch in due course if the TDA submission is successful.
"Similarly the TDA at Lossiemouth has been revised in order to allow activity at Easterton to continue unhindered."