The RAF 100 Baton Relay is about to enter the final week of a 100-day tour around the UK celebrating the centenary of the Royal Air Force.
The Baton is currently in the east of England after a handover at IWM Duxford yesterday (Sunday 1 July), which also marked the start of Duxford's own activities in partnership with the RAF centenary.
Duxford's highspot will be its Battle of Britain Airshow on 22-23 September when it will celebrate Duxford's 'finest hour' with Spitfires and Hurricanes.
The baton is being carried by many different willing volunteers who have a connection to the RAF. Over the 100 days it will visit 100 sites associated with the RAF.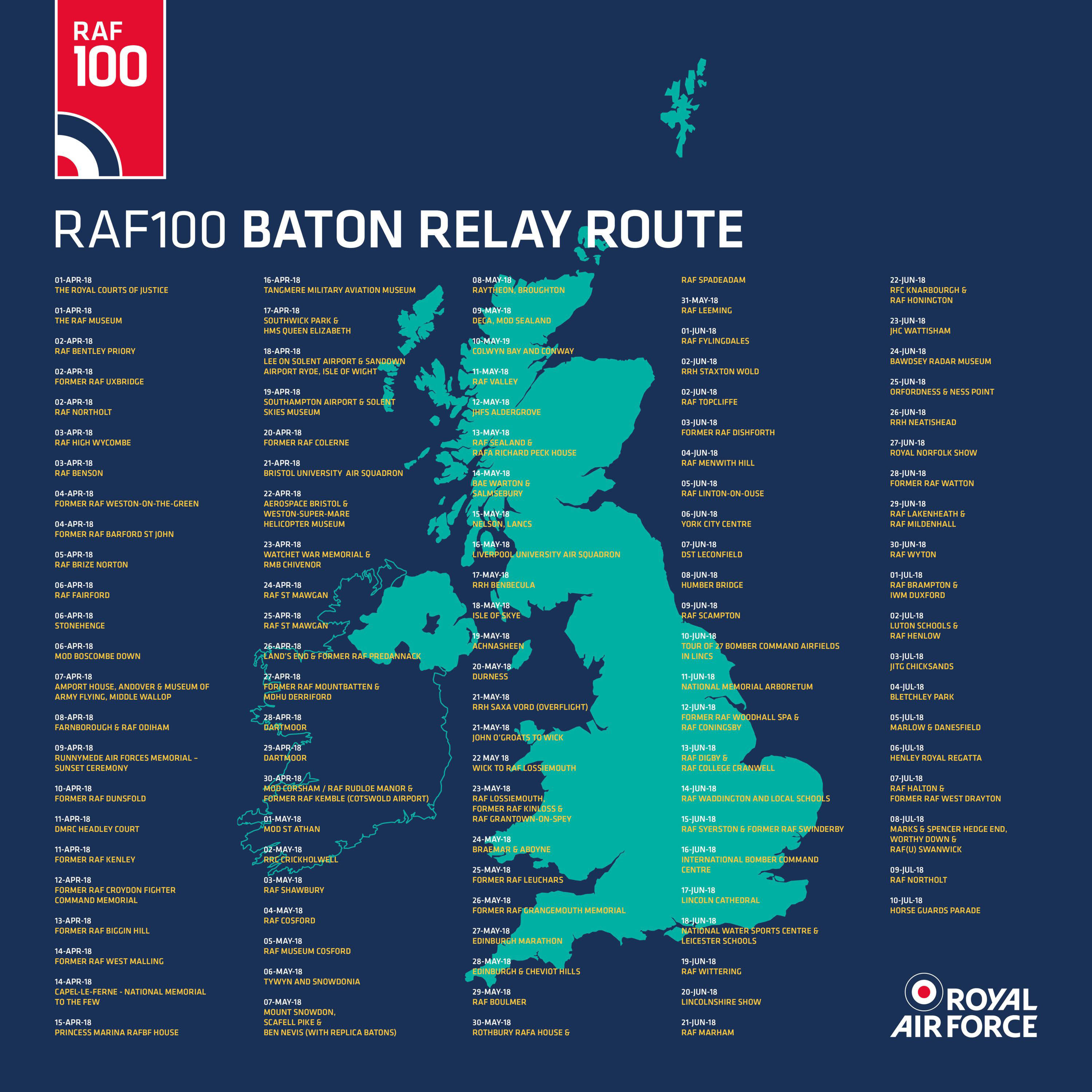 Amongst many means of travel, it has been transported by boat along the River Thames by the RAF Rowing Club, carried by the RAF Falcons as they parachute from an aircraft, be ridden on horseback and power kited along Benbecula.
The relay began its journey at the Royal Courts of Justice on 1 April 2018 and ends on 10 July on Horseguards Parade. You can follow its travels on Facebook and Twitter.