Project Typhoon has taken an important step forwards with the acquisition of a rare Napier Sabre IIa engine for use in the restoration of a WWII Hawker Typhoon to flight.
The Hawker Typhoon Preservation Group (HTPG) secured the engine, believed to have only been used as a tecahing aid, with the help of Cranfield University. The plan is to have the Typhoon flying by 2024 in time for the 80th anniversary of D-Day, a battle where the aircraft played a vital role.
"The engine has been in Derby," said HTPG's Sam Worthington-Leese. "Plans are now being drawn up to transport this engine, which weighs in excess of a ton, to its new home at Goodwood, formerly RAF Westhampnett, where it will form the basis of a fundraising campaign.
"At a suitable time, the engine will be subject to a strict assessment and rebuild in line with Napier and RAF overhaul manuals by an approved restoration facility in the UK."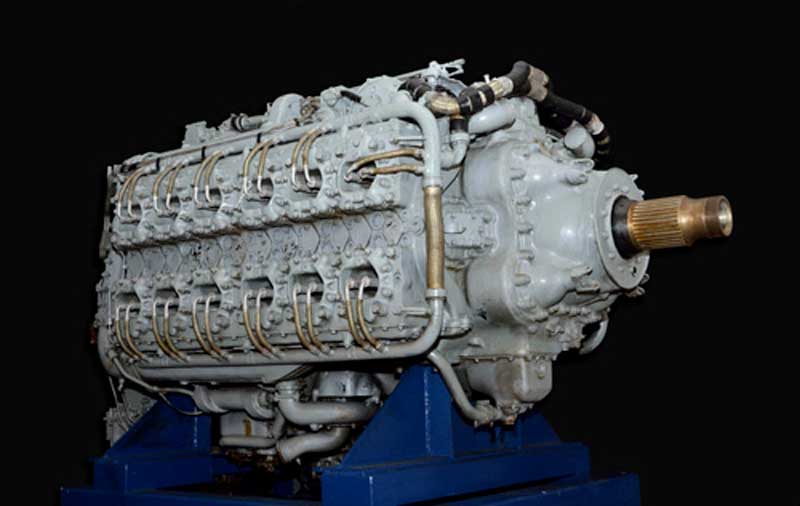 The Napier Sabre is a horizontally-opposed, 24-cylinder, sleeve-valve engine. Incredibly powerful, yet compact, it was the pinnacle of piston engine performance during WWII. In service the engines were rated to approximately 2,200hp from 2,238 cubic inches (37 litres) powering the Typhoon to a maximum speed in level flight of over 400mph. Its type remains almost unique in the world today where internal combustion engines are dominated by poppet valve types.
A Supporters' Club members-only unveiling of the engine has been planned for mid February, at the engine's new home.
Supreme Allied Commander Dwight D. Eisenhower sang the praises of RAF Typhoon squadrons during the aftermath of a failed German counterattack in summer 1944: "The chief credit in smashing the enemy's spearhead, however, must go to the rocket-firing Typhoon aircraft. The result of the strafing was that the enemy attack was effectively brought to a halt, and a threat was turned into a great victory."