The site of closed Manston Airport has been sold to the company which wants to reopen the airport as an air freight hub with a GA centre.
Riveroaks Strategic Partners (RSP) is buying all the interests of Stone Hill Park Limited (SHP) which wanted to turn the whole site into a housing, business and leisure estate.
RSP's plan is for a mixed use site with the cargo airport at the centre. The plans have been submitted as a 'Nationally Significant Infrastructure Project' to the Planning Inspectorate, and are currently subject to a Development Consent Order (DCO) examination process.
George Yerrall, a director of RSP said, "It has been a long process with SHP and we felt the time had come for the parties to come together to negotiate a settlement of the ownership issues. We now look forward to focusing on securing development consent and making rapid progress towards the reopening of Manston with all the economic and other benefits we believe it will bring to Thanet and East Kent.
"Since the acceptance of our DCO application for examination we have had immense interest from interested parties, not only airlines and freight operators, but also a wide range of other organisations that will benefit from the airport reopening, including local colleges and employers.
"Now that we have secured the land, it will allow us to develop those relationships as far as we can whilst we wait to receive development consent."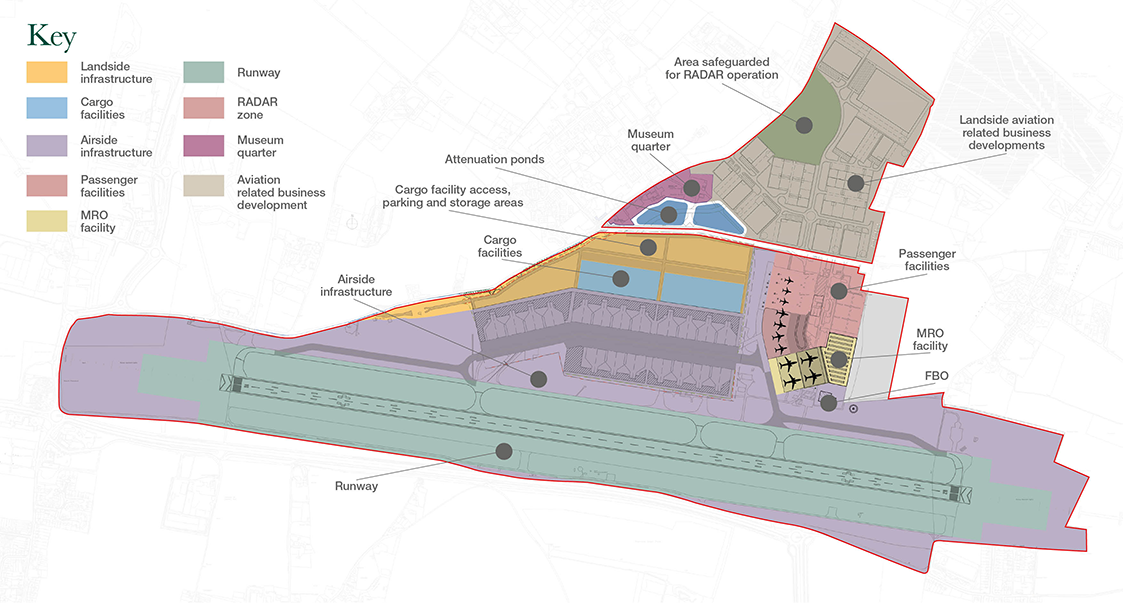 Thanet North MP Sir Roger Gale, a supporter of the cargo hub proposal, told the local paper, Thanet News, "I have been kept aware of the fact that negotiations have been progressing steadily since the beginning of the year and I am pleased that they are reaching a satisfactory conclusion.
"While the Development Consent Order will proceed for planning purposes this is another significant step towards the refurbishment and re-opening of Manston as a fully operational airport."
However, not all locals are happy with the plan. The Shadow Leader of the Labour party in Thanet, councillor Rick Everitt, said: "The fact that RiverOak have acquired the land does not mean they can proceed with a cargo hub and our concerns about the impact of their proposed operation on Ramsgate residents remain.
"We will seek to engage constructively with whoever owns the Manston site and that includes looking to maximise employment opportunities for local people, but not at the expense of the living conditions of residents on the flight path. Our view is that this saga has some way to go."