+VIDEO Dutch company PAL-V is to start selling production versions of its flying car later this year. There are two versions, the Liberty Pioneer and Liberty Sport, both using gyroplane technology for flying.
The project had its first prototype back in 2009, with a further refined proof of concept aircraft in 2012. Now the finished product is almost ready.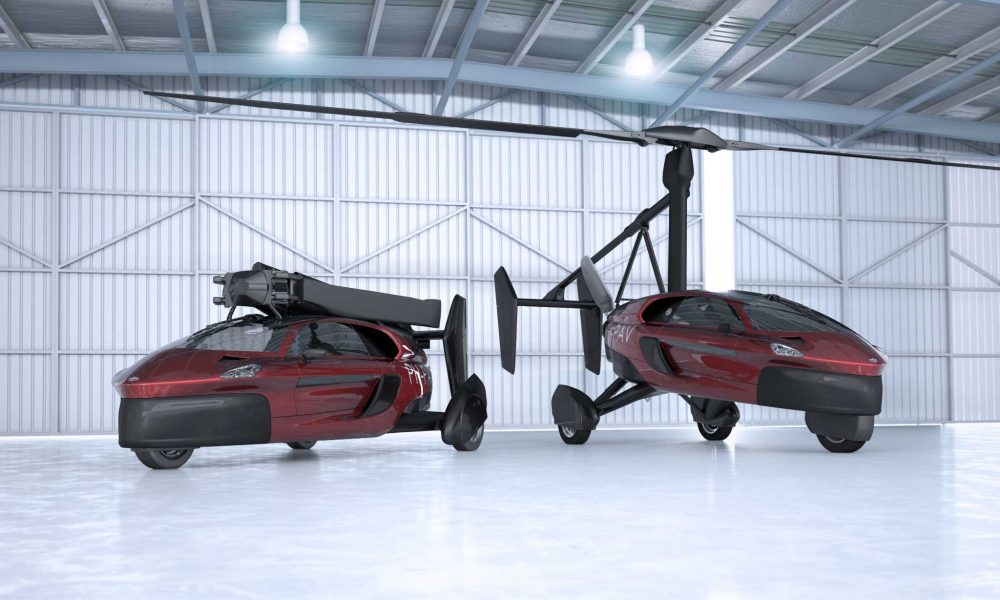 "After years of hard work, beating the technical and qualification challenges, our team succeeded in creating an innovative flying car that complies with existing safety standards determined by regulatory bodies around the world," says Robert Dingemanse, CEO of PAL-V.
"PAL-V is now nearing an exciting phase for its continued business growth, namely fulfilling the first client orders. While other flying car manufacturers' concepts require modified regulations and in many cases not yet existing technologies, PAL-V deliberately chose to engineer, design and build a flying car with proven technologies and fully compliant with existing regulations," said Dingemasse. "This leads to a first product delivery date that is realistic and imminent."
The new models have a distinct Italian flair, according to PAL-V, thanks to a collaboration with leading Italian design agencies. It has two Rotax engines to increase the safety of the PAL-V Liberty in the air. While driving, the lowered suspension and tilting 'cockpit' adds to the sports car feel on the road.
The PAL-V Liberty is designed within existing certification requirements on the road as well as in the sky. For flying, CS-27 (Europe) and FAR-27 (USA) are the standards on which the Type Certificate is based. For driving, the road legislation directives of the European Commission and National Highway Transportation Safety Administration (NHTSA) standards are used.