Dutch company PAL-V is to unveil the first production version of its Liberty flying car at the Geneva Motor Show in the first week of March.
"The production model is the moment of truth," said Robert Dingemanse, CEO of PAL-V. "The moment where the wall between fiction and facts is torn down.
"A production model is the last stage in the R&D process before starting full production and delivery. All certifications required for commercialisation will be granted on the basis of this production model. It is the pivotal point that separates pioneers from dreamers."
PAL-V is aiming for certification in 2019, and the production model will be used in the final stages of proving compliance.
"Our design philosophy of complying with existing road and air regulations saved us many years in time to market," said Mike Stekelnburg, chief designer of the PAL-V.
"Instead of opting for a flying car concept on the basis of not-yet existing or immature technologies, requiring new regulations, we deliberately chose to design, engineer and manufacture a flying car with proven technologies."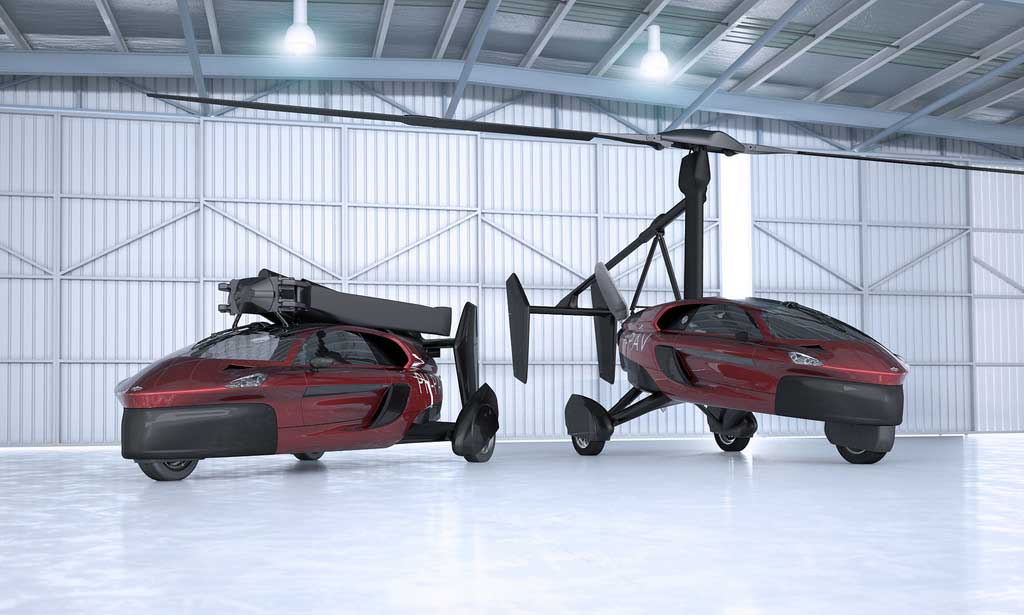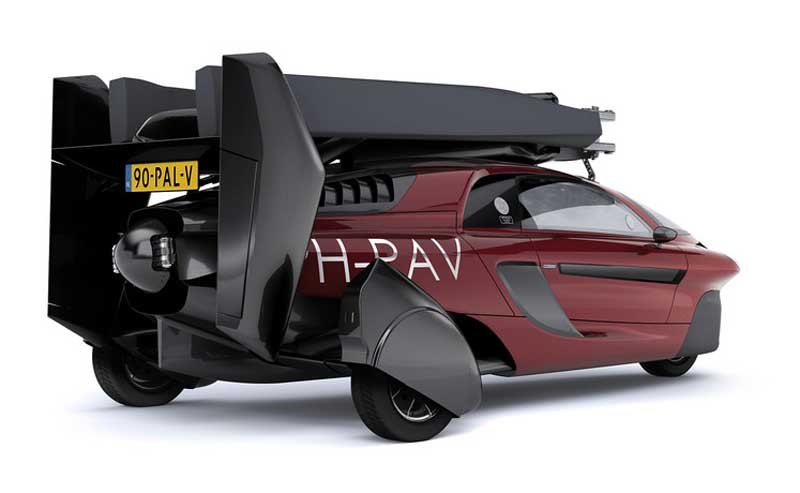 The PAL-V Liberty uses autogyro technology to fly. The rotor folds down compactly around the body for road use and the rear propeller, which provides forward propulsion, collapses in on itself when not in use.
The Liberty drives on the road using three wheels, one at the front and two at the rear providing drive. It also 'leans' through bends using a 'Dynamic Curve Stabiliser' and has a top speed of 100mph.
Fast Facts: PAL-V Liberty
In flight:
Economic cruise 140kph
High cruise speed (90% range) 160kph
Maximum speed 180kph
Min speed for level flight 50kph
Engine power 200hp
Maximum operating altitude 3500m
Useful load 246kg
Take-off roll 180m
Landing roll 30m
Fuel burn 26 litres/hour
Max range 400km
Seats 2