The operator of a Bell UH-1 'Huey' helicopter has won approval from the CAA to use the ex-military aircraft for paid recreational flights.
Huey 509, owned and operated by Phil Connolly of Preston-based MSS, is the first helicopter to receive the CAA's Safety Standards Acknowledgement and Consent (SSAC) approval, allowing an operator to offer flights in historic aircraft to paying passengers under certain strict conditions.
The Huey's approval follows the successful introduction in 2014 of a similar authorisation for Spitfire operators.
To meet the SSAC standards, an operator has to carry out a detailed risk analysis to ensure the high levels of safety for participants, other airspace users, and the general public are maintained.
Ahead of any flight the operator must ensure that passengers are informed of all key risks involved. The passengers must then acknowledge their consent to participate.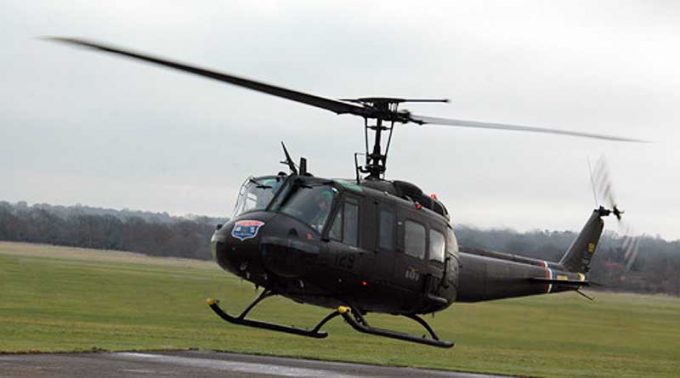 Tony Rapson, Head of the General Aviation Unit at the CAA, said, "We know members of the public are very interested in flying as passengers in classic aircraft, and so where we can, we will assess a safety case for a particular aircraft type, to potentially allow it to be used for paid flights.
"We are very pleased that our hard work alongside MSS Holdings has allowed the iconic Huey, as used by the US Army, to now be experienced by members of the British public."