The first Hawk aircraft to fly, XX154, has been airlifted from MoD Boscombe Down to its new home at Boscombe Down Aviation Collection at Old Sarum Airfield.
XX154 was in active service from that first flight in 1974 right up until December 2018 with the Empire Test Pilots' School (ETPS).
The Hawk was developed at Hawker Siddeley Aviation in Kingston, Surrey by the same team that had worked on the Hunter, Harrier and Gnat. The brief was a new jet trainer.
The Ministry of Defence competition was won in 1971 and contracted in March 1972 – a fixed price contract for the design, manufacture, development and delivery of 176 jet trainer aircraft.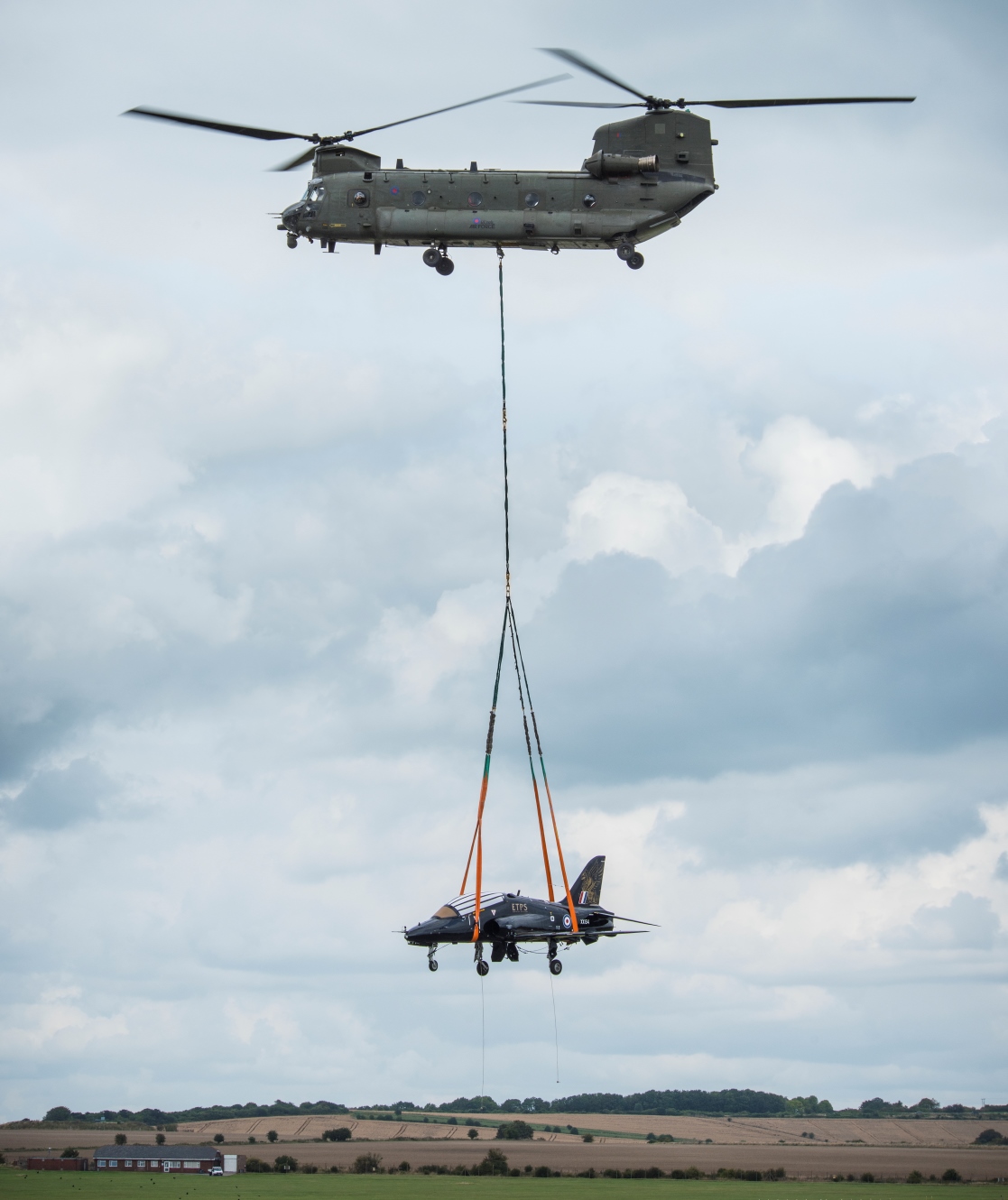 After much thought and a competition, the aircraft was named 'Hawk'. Two and a half years later, on 21 August 1974, Hawk XX154 took its first flight. Just over two years after that, the service release was approved in November 1976, on time and to budget, and two aircraft were delivered, the XX162 and XX163.
The original concept included a base line for the aircraft's development which led to more than 1,000 Hawks operating and still on order. This includes the current T45 Goshawk for the US Navy, a programme of design and development to make the Hawk aircraft carrier capable.
In the UK, both RAF and Royal Navy pilots are trained on T1 and T2 Hawks, and the Red Arrows have displayed in the Hawk since 1980.
XX154 is of national interest to the UK Aviation Heritage and is considered a 'Benchmark Airframe' to the nation, the highest of five categories.
The aircraft has had several colour schemes over its lifespan but it retains its current ETPS colours and markings.
Boscombe Down Aviation Collection (BDAC) is hangered in a listed 1917 WW1 building complex at Old Sarum Airfield.