NATS has taken an equity stake in space-based air traffic surveillance company Aireon to help accelerate the worldwide roll-out of ADS-B.
Aireon's network of 66 low earth orbiting Iridium satellites will monitor the location of Automatic Dependent Surveillance-Broadcast (ADS-B) equipped aircraft flying anywhere in the world.
Oceans and remote regions like the poles, deserts and mountainous areas will have real-time aircraft surveillance for the first time.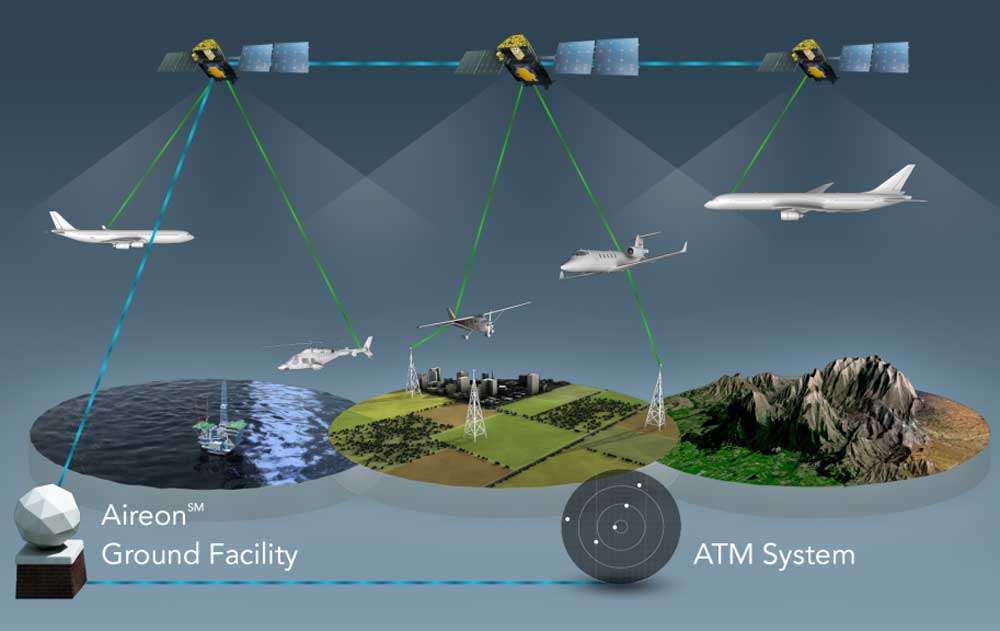 The $69 million USD (£51m) investment, worth around 10% equity, was announced at a press conference in Washington DC, near Aireon's headquarters.
Martin Rolfe, NATS Chief Executive Officer, said, "This is a transformational technology that will deliver the world's first truly global air traffic control infrastructure, making flying even safer and more efficient.
"We're currently consulting with our airline customers about how to best deploy this technology. The North Atlantic is the busiest area of oceanic airspace in the world and the gateway to Europe, but its routes have now reached their limit of capacity with existing technology, so we are delighted to now have a way to safely fulfil the ever growing demand from our customers.
"What is additionally exciting is that this same technology will also deliver fuel savings and CO2 reductions that will directly benefit airlines and their customers."
Last year, NATS controllers handled 500,000 flights through North Atlantic airspace – that's 80% of all transatlantic traffic – and by 2030 industry estimates expect that to grow to almost 800,000 flights. NATS estimates that being able to offer airlines the routes they want at a speed that suits them would generate a net saving of more than $300 in fuel and 2 tonnes of CO2 per flight.
General Aviation will benefit from ADS-B with improved electronic conspicuity and thus traffic awareness – but may also bring mandatory equipping with ADS-B closer.