Mike Goulian sprung a huge surprise on Saturday when the American won the opening round of the 2018 Red Bull Air Race Championship in Abu Dhabi.
It was Goulian's first win since 2009, and only his second first since starting in the series in 2006.
Defending world champion Yoshihide 'Yoshi' Muroya was a close second. The Czech Republic's Martin Sonka was initially third but was disqualified from the final race when a post-race inspection revealed the ignition timing on his aircraft's engine was over-advanced.
Fourth-placed Kirby Chambliss was promoted to third, with Sonka slipping back to fourth.
There were more surprises too. Great Britain's Ben Murphy, flying in the world championship class for the first time, finished a creditable sixth.
But for former champion Matthias Dolderer and 2017's third-placed finisher Pete McLeod, it was a disastrous start to the season. Both received penalities for exceeding maximum G and were placed last.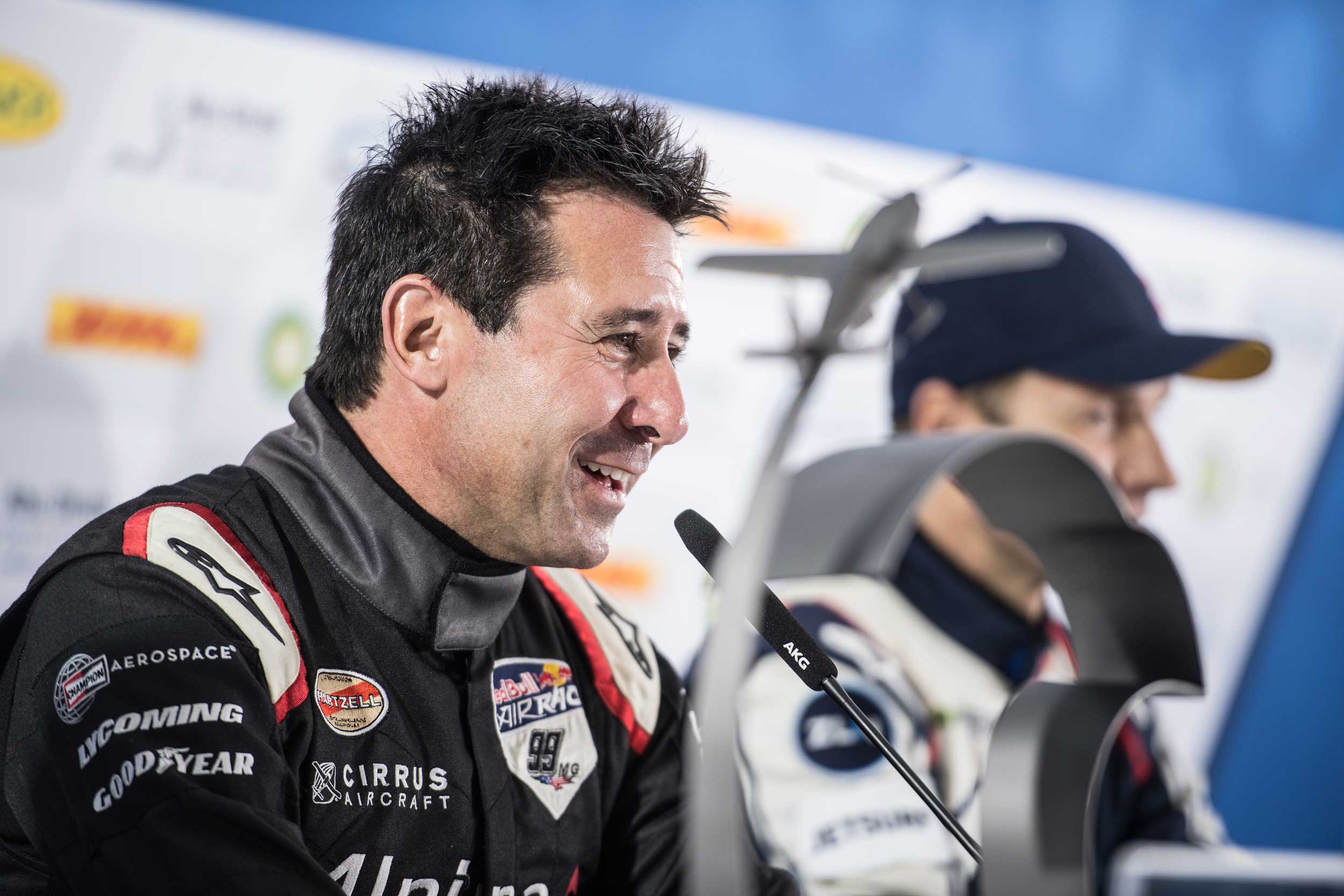 Goulian said afterwards, "It was awesome. It's been a long time coming to get to the second win and my whole team is over the moon.
"I was very fast all week and very consistent. I was excited for Qualifying, excited for the race, but I knew I couldn't get too excited. So, we worked on just putting one foot in front of the other and make small improvements.
"Now we need consistency. There are 13 other great pilots in the Red Bull Air Race, and I feel nothing but excitement for the rest of the year."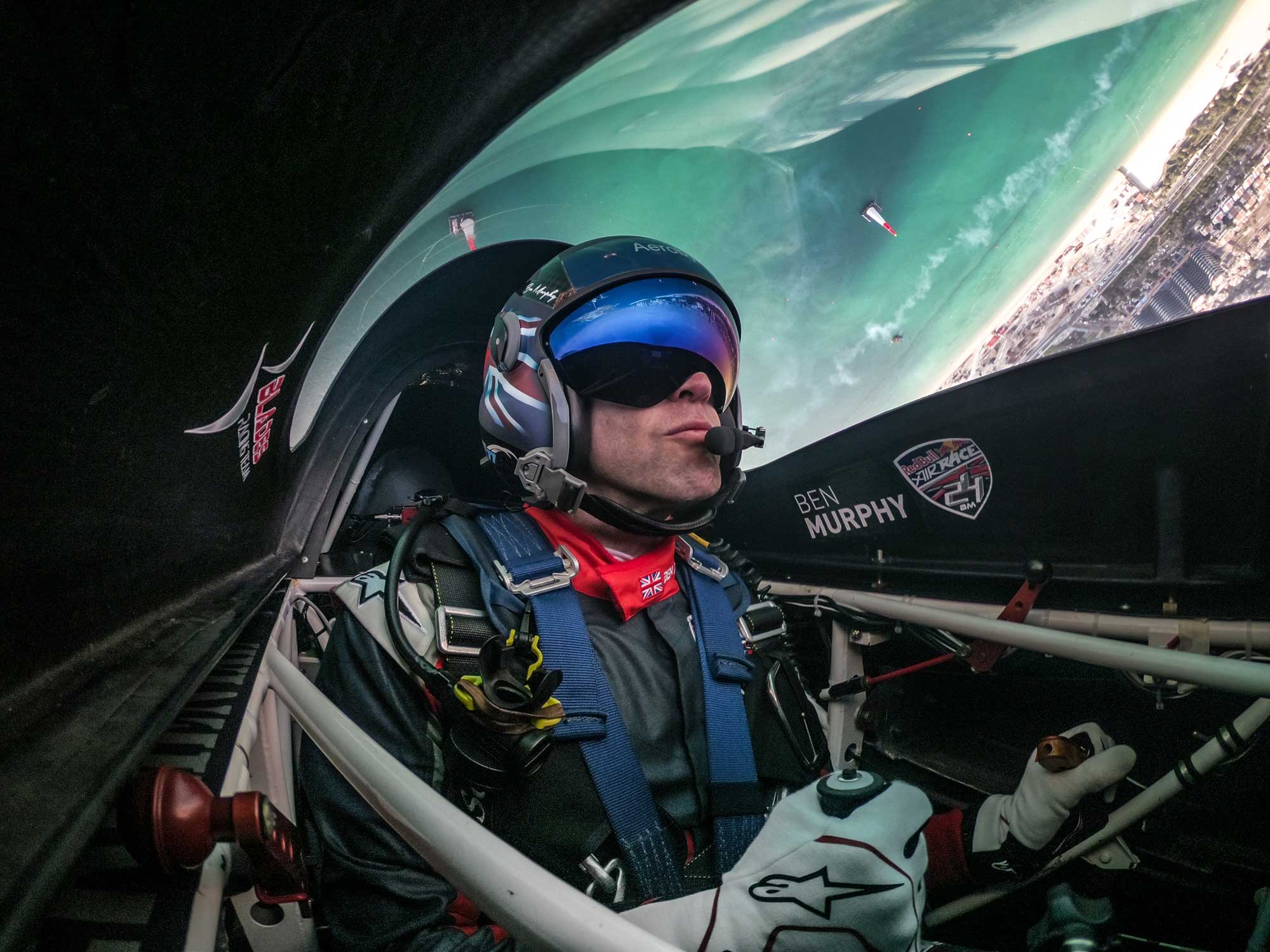 Ben Murphy said, "We've had a fantastic start and we're really happy. We couldn't have hoped for it to go any better. The airplane has been brilliant, and I think having a great team behind me takes all the pressure off the pilot. We're learning how to get quicker and we'll keep measured progress."
Two-time Challenger Cup winner Florian Bergér launched his campaign for a third consecutive title with a win at the Red Bull Air Race season opener in Abu Dhabi, UAE on Saturday. Luke Czepiela of Poland was second, while Kevin Coleman of the United States took third.
The next race is in France, on the Cote d'Azur at Cannes on 21-22 April 2018.
Red Bull Air Race World Championship
Round 1: Abu Dhabi
Results Master Class
1 Michael Goulian (USA) 15 points
2 Yoshihide Muroya (JPN) 12
3  Kirby Chambliss (USA) 9
4 Martin Sonka (CZE) 7
5 Matt Hall (AUS) 6
6 Ben Murphy (GBR) 5
7 Francois Le Vot (FRA) 4
8 Mika Brageot (FRA) 3
9 Petr Kopfstein (CZE) 2
10 Nicolas Ivanoff (FRA) 1
11 Juan Velarde (ESP) 0
12 Cristian Bolton (CHI) 0
13 Matthias Dolderer (GER) 0
14 Pete McLeod (CAN) 0
Results Challenger Class
1 Florian Bergér (GER)
2 Luke Czepiela (POL)
3 Kevin Coleman (USA)