The UK's General Aviation show, Aero Expo, is at Wycombe Air Park next week, on Thursday, Friday and Saturday, 13-15 June.
Meet manufacturers, suppliers, service providers, aviation authorities, FLYER magazine and many more for product demos, information and answers to questions.
Pilots and passengers can fly-in for free and have free entry, while for those arriving by road, there are discounted tickets if booked in advance.
A series of seminars combine useful info and insight with fun and entertainment. The full list of topics, presenters and times is on the Aero Expo website.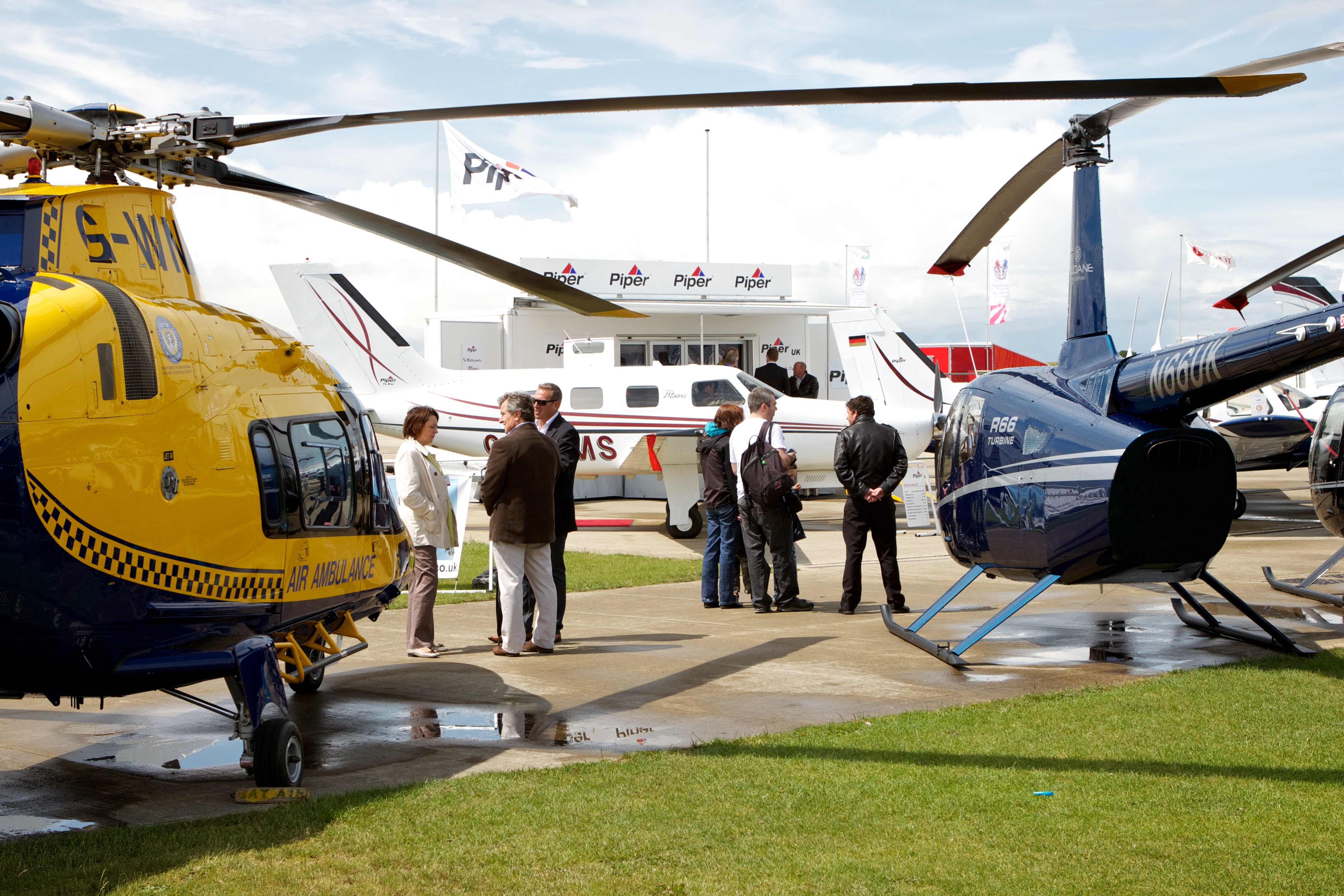 Among the exhibitors:
SkyEcho 2 demonstrations with uAvionix
The uAvionix SkyEcho 2 is a portable ADS-B IN/OUT transceiver consistent with the UK CAA's EC standard. SkyEcho 2 transmits your aircraft position, altitude, course and speed to surrounding aircraft to improve awareness.
FAI Young People's Aviation Art Competition
The Light Aircraft Association (LAA) is facilitating the UK's Art Contest for 6-17 year-olds. The closing date for entries is 31 January 2020. The LAA stand in Hall A will provide easels, paper and colours for an opportunity for all 6-17 year-olds to design their entry.
Britten-Norman Defender 4000
British manufacturer Britten-Norman will have its latest Defender multi-mission aircraft on display.
Stephen Drury
YouTuber Stefan Dury is a private pilot, travel junkie and tech entrepreneur. Stefan will present 'An Australian Pilots' Adventures on YouTube – Flying in a Digital Age'.
The BGA wants YOU to try gliding
The British Gliding Association (BGA) has launched a national campaign to encourage powered pilots to try gliding.
Junkers F-13 to display 
See the historic replica Junkers F 13, the first passenger and freight aircraft used solely for civil aviation.
Plane Old Ben
YouTuber Channel Ben Cornwell has been documenting his flying journey from getting his PPL all the way up to now holding a fATPL. He will present 'How To Film Your Flying and The Power Of Post Flight Debriefing'.
Dates & Times
Thursday 13 June 2019 9am to 5pm
Friday 14 June 2019 9am to 5pm
Saturday 15 June 2019 9am to 5pm
Flying In
Pilots and accompanying passengers benefit from free show entry. Reserve your preferred landing slot online here.