Australia's Matt Hall is the 2019 – and last – Red Bull Air Race World Champion. Hall came third in the final Red Bull air race which took place in Chiba, Japan at the weekend but that was sufficient to beat home hero Yoshihide Muroya by a single point in the championship.
Britain's Ben Murphy finished 8th on the day but secured fourth overall in the championship, his best position.
The pilots progress from round to round and it looked as though Muroya had blown it early on when, in the initial head-to-head, he lost to Ben Murphy by just 0.015s.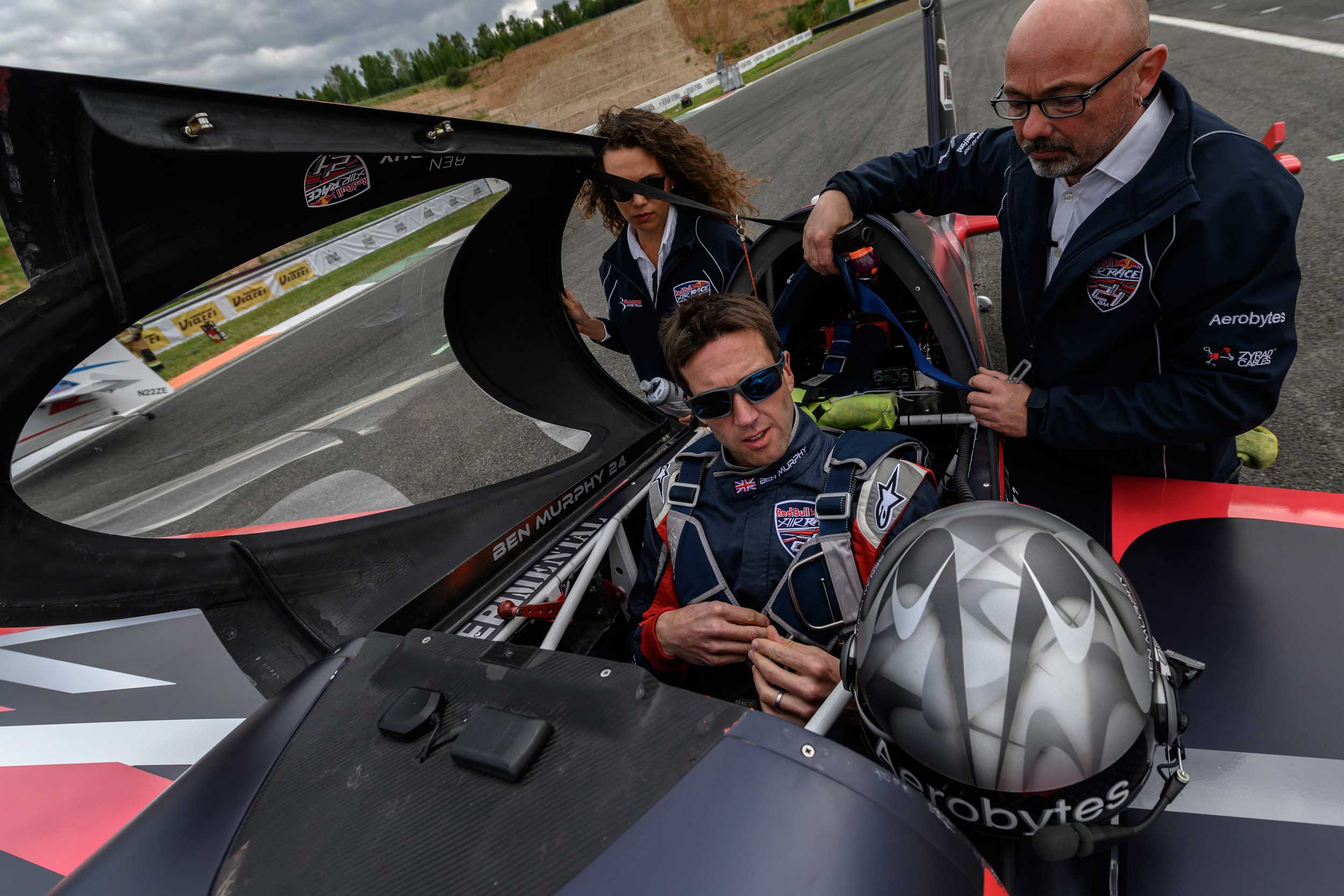 Minutes later, overall championship leader Martin Sonka slipped in his opening round face-off against Nicolas Ivanoff of France, pulling too hard and went over the G limit. The one-second penalty suddenly took the 2018 World Champion out of the running.
For the next round, the Round of 8, Muroya was lucky to advance as the fastest loser. Both he and Hall, for whom it was a last shot at the title, made it through to the Final 4. Here, they faced each other as well as the USA's Kirby Chambliss and Canada's Pete McLeod.
In the final round, McLeod was hit with penalties. Muroya played it safe for a conservative lap time of 58.630s with Chambliss 0.971s behind him. Hall needed only to finish third to take the title and that's just what he did with a 1:00.052. Final race results: Muroya first, Chambliss second, Hall third.
Hall said afterwards, "I didn't even care where I came in the race – I just knew when we all made it through to the Final 4 that I had to make the podium, and then I heard about Pete's pylon hit.
"The conditions were tricky, and I thought that I could hate myself for the rest of my life if I made a penalty, so I tried to play it safe without letting up too much. Now I need to go and absorb this, but mate, when I'm 90 I'm going to be telling everyone I'm the world champion!"
Results
Master Class race, Chiba 2019
Yoshihide Muroya (JPN)
Kirby Chambliss (USA)
Matt Hall (AUS)
Pete McLeod (CAN)
Nicolas Ivanoff (FRA)
Mika Brageot (FRA)
François Le Vot (FRA)
Ben Murphy (GBR)
Michael Goulian (USA)
Juan Velarde (ESP)
Cristian Bolton (CHI)
Matthias Dolderer (GER)
Martin Sonka (CZE)
Petr Kopfstein (CZE)
Final standings
2019 Red Bull Air Race World Championship
Matt Hall (AUS) 81 pts
Yoshihide Muroya (JPN) 80 points
Martin Sonka (CZE) 68 points
Ben Murphy (GBR) 48 pts
Kirby Chambliss (USA) 48 pts
Pete McLeod (CAN) 48 pts
Nicolas Ivanoff (FRA) 47 pts
Mika Brageot (FRA) 44 pts
Michael Goulian (USA) 42 pts
Juan Velarde (ESP) 39 pts
François Le Vot (FRA) 34 pts
Cristian Bolton (CHI) 27 pts
Petr Kopfstein (CZE) 10 pts
Matthias Dolderer (GER) 6 pts