+VIDEO A project to produce an electrically powered, Vertical Takeoff and Landing, two-seat aircraft has raised €10m in funding. The Lilium Jet will start flight testing in early 2017, according to the team behind the German project.
Lilium Aviation says it has closed a €10m Series A funding round with Atomico, a leading European venture capital firm based in London.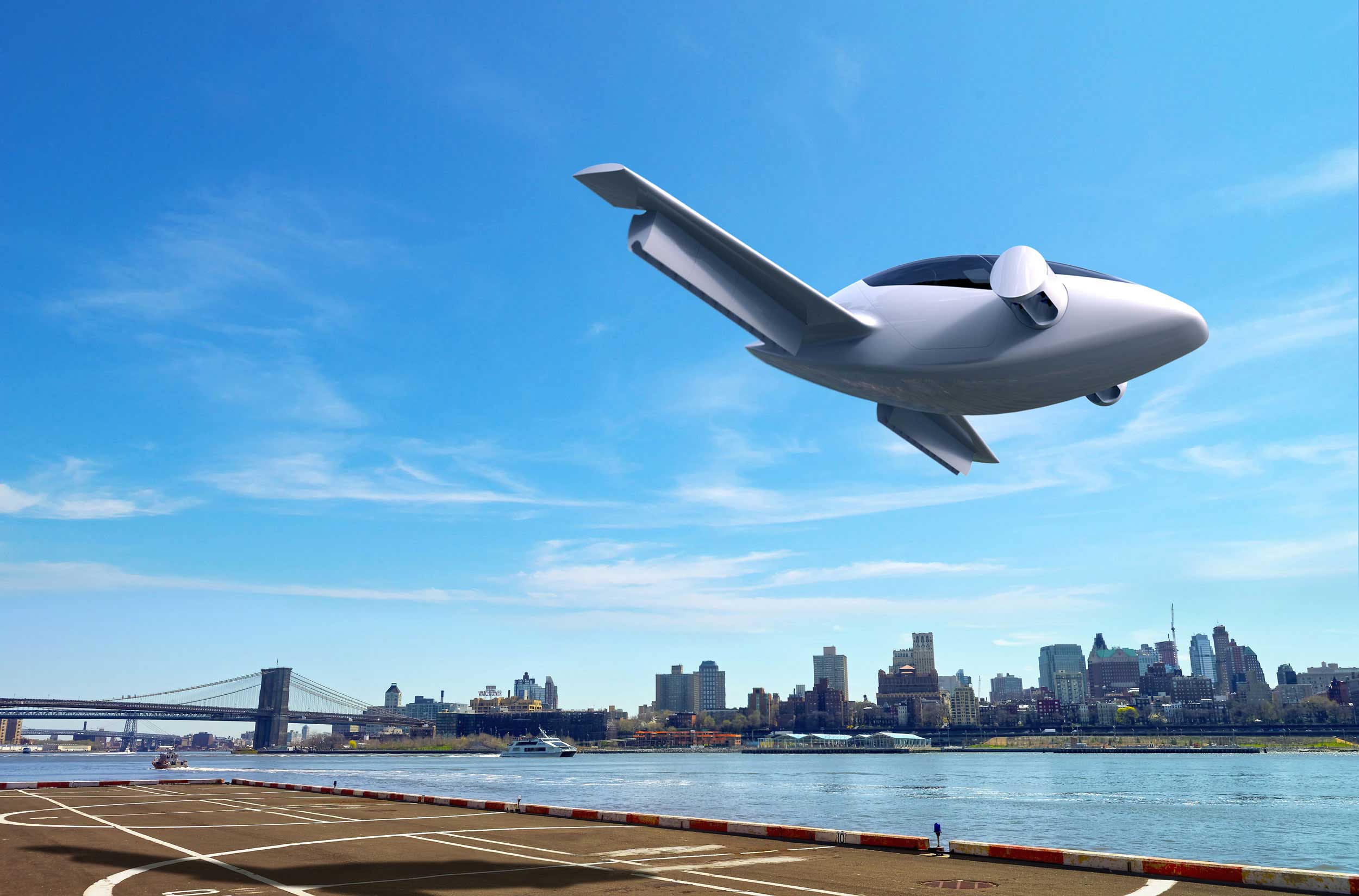 "Their support will enable us to continue developing the Lilium Jet, through flight testing beginning in early 2017, towards commercial production," said a spokesman. "At the same time, we will also be expanding our existing staff of specialists and product engineers."
Lilium Aviation was formed in 2015 by four aerospace engineers and product designers from the Technical University of Munich, supported by various investors and also the European Space Agency (ESA).
"At Lilium, we are active pioneers of tomorrow´s technology," said the spokesman. "We excel at innovation and strive for perfection. And we want to be the first and the best in electric VTOL aviation."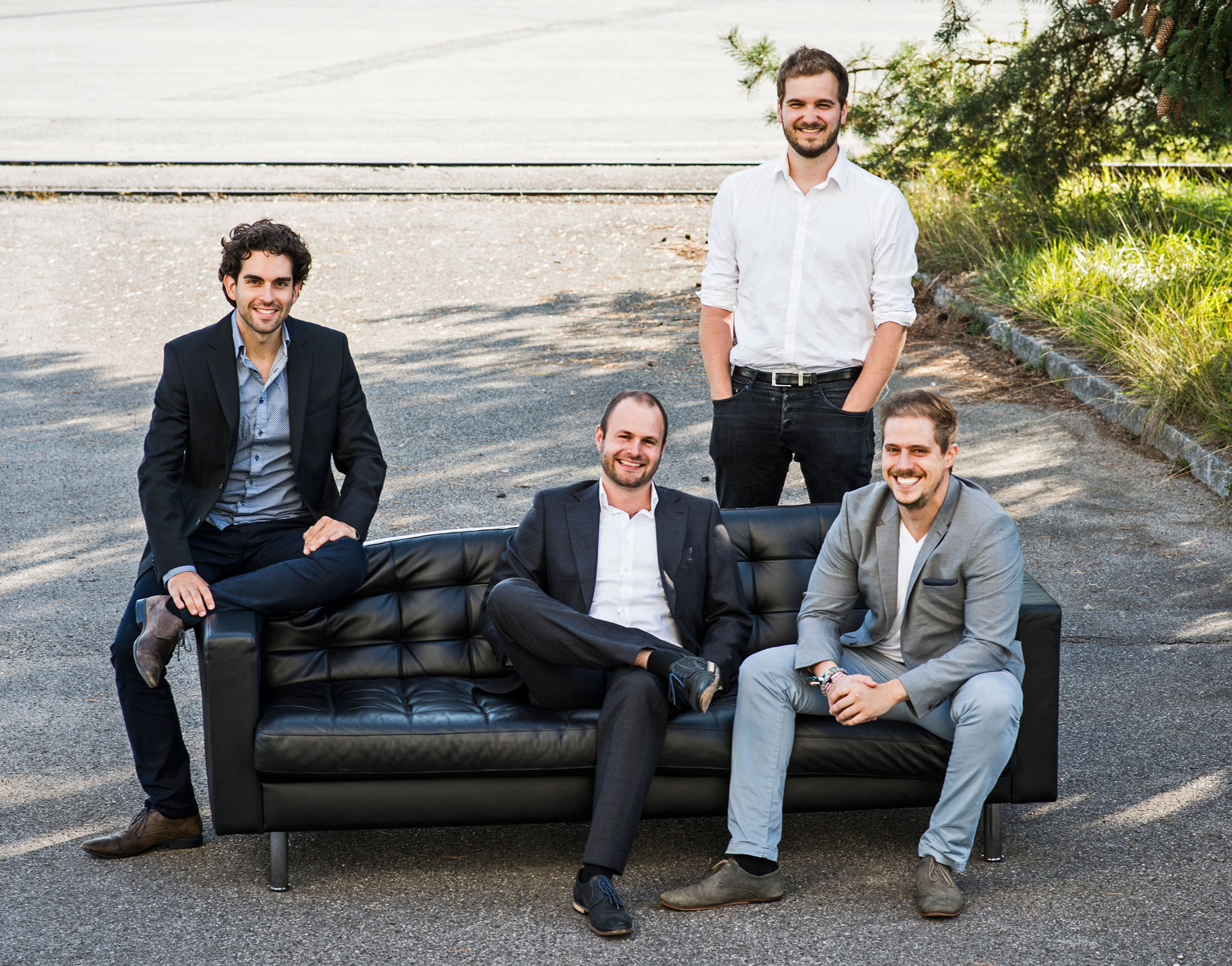 The Lilium Jet is designed to meet Light Sport Aircraft regs with a max weight of 600kg, two seats, a payload of 200kg, and a cruise speed of 250-300km/h (135-162kt, which is higher than LSA regs). It is powered by 36 electric motors developing a total of 320kW (435hp).
Lilium has built several model prototypes, the latest of which is the Dragon (see video below).
"The Dragon is entirely 3D printed, even down to his fans, which makes him quick to rebuild," said the spokesman. "Accordingly, he is our go-to prototype for all initial software tests and fun flights. He is a 1:5 scale model of the ultimate Lilium Jet, and the first prototype to demonstrate seamless transition flights from hover to cruise mode and back using the final design concept of the Lilium Jet.
"To achieve the goal of simple electric vertical take-off and landing, coupled with long range flight and low noise, we've invented an entirely new VTOL aircraft concept.
"The 600kg two-seater will be lifted vertically by 36 electric ducted fan engines. With the fan engines directed downwards, the jet hovers and climbs until the fans are turned backwards slowly, which transitions the plane into forward flight.
"Once the engines are oriented horizontally the aircraft flies like a normal plane with the wings and fuselage creating aerodynamic lift, while the flaps with engines act as steering surfaces.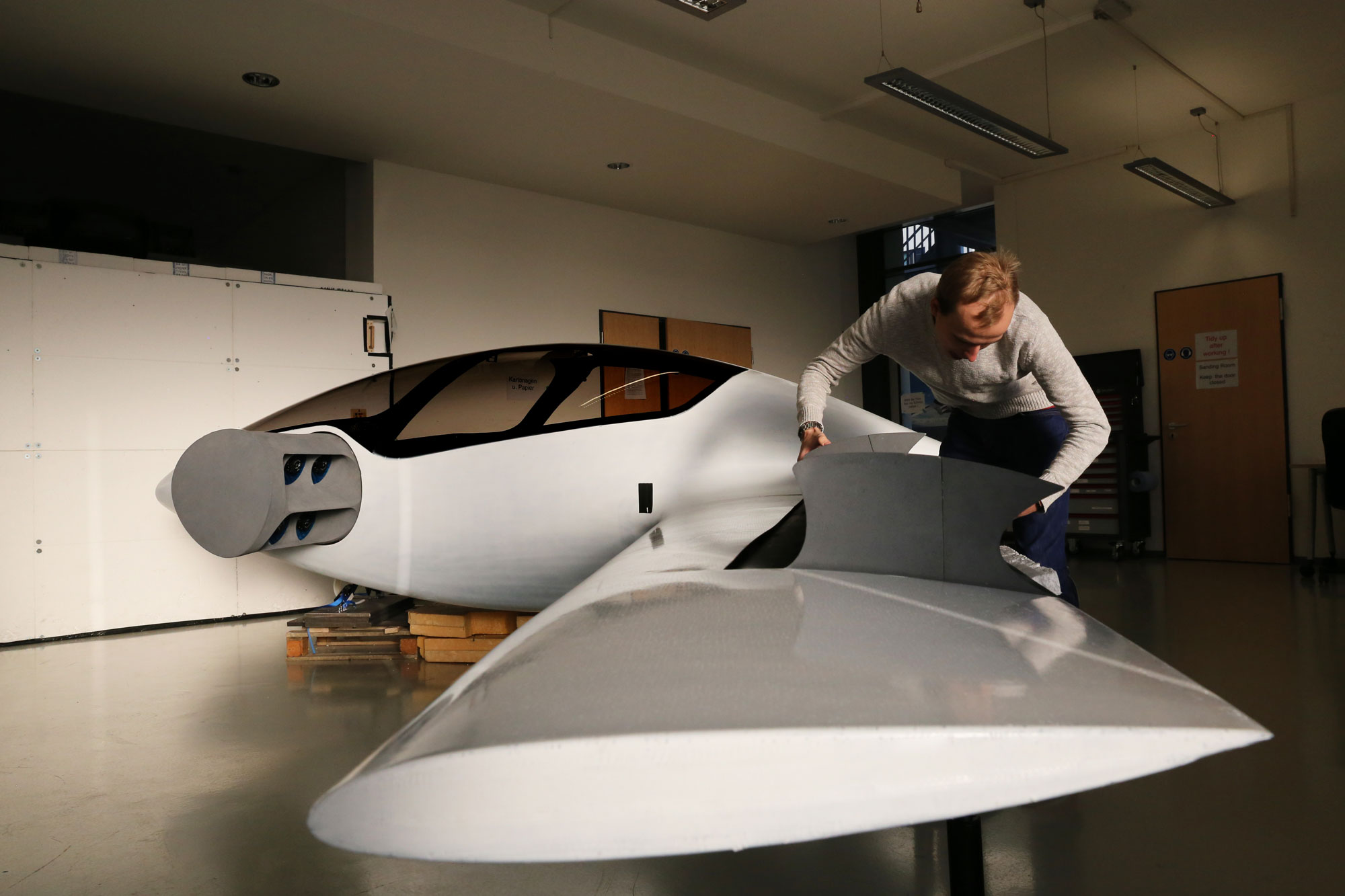 "As a pilot you won't have to worry about controlling the flaps. You simply push the throttle stick forward and the on-board computer controls all engines and flaps. There is a seamless transition from hover into cruise flight and you can perform turns in any flight state in between. The electric jet engines always provide for a smooth flight making flying in a Lilium Jet the most comfortable way of travelling."