The team developing the all-electric Lilium Jet air taxi has received a second round of funding valued at $90 milliion. The investment comes from a consortium that includes Twitter co-founder Ev Williams.
The investment will be used for the development of the five-seat Lilium Jet that will fly commercially, as well as to grow the current workforce of more than 70.
In April, the Lilium team achieved a world first when the full-size prototype successfully performed its most complicated manoeuvre – transitioning between hover mode and horizontal flight.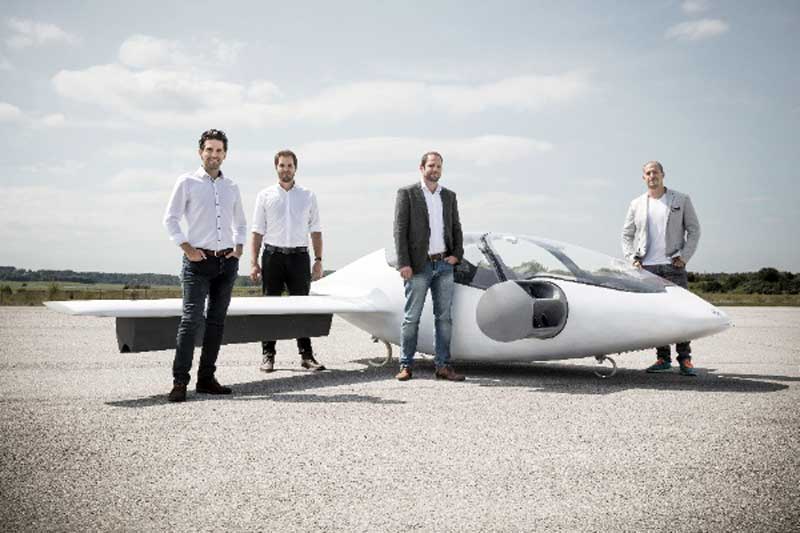 Daniel Wiegand, our co-founder and CEO said, "This investment is a tremendously important step for Lilium as it enables us to make the five-seat jet a reality. This is the next stage in our rapid evolution from an idea to the production of a commercially successful aircraft that will revolutionise the way we travel in and around the world's cities.
"It makes Lilium one of the best funded electric aircraft projects in the world. Our backers recognise that Lilium's innovative eVTOL technology puts us in the lead in this exciting new industry, with no other company promising the economy, speed, range and low-noise levels of the Lilium Jet."
The Lilium Jet will be able to travel at up to 300km per hour for one hour on a single charge, says the team. As an example, a 19km journey from Manhattan to JFK Airport could last as little as five minutes. The jet's economy and efficiency means flights are predicted to cost less than the same journey in a normal road taxi.