Sleap Aerodrome has installed LED lighting on its north-south runway to make both of its hard runways available for winter night operations.
The installation was carried out by Smooth Aviation, better known for its aircraft lighting, which has now expanded to cover runway and helipad lighting. The LED installation was seen as a test bed for Smooth's new LED system.
"Traditional style incandescent bulbs that run off 3,000 volts and constant current regulators are inefficient and extremely expensive," said Smooth.
"Our lights run from an easy and safe 230 volt connection resulting in a fast and uncomplicated install, and exceptionally low running costs.
"The entire runway lighting system at Sleap, comprising of 24 edge lights, 10 taxi lights and 20 threshold lights, uses roughly 4 amps. A kettle uses 13 amps. The lights are bright enough for day use too, with pilots reporting perfect landings when the lights are on."
APAPI (Abbreviated Precision Approach Path Indicator) lights are to be installed in  coming weeks.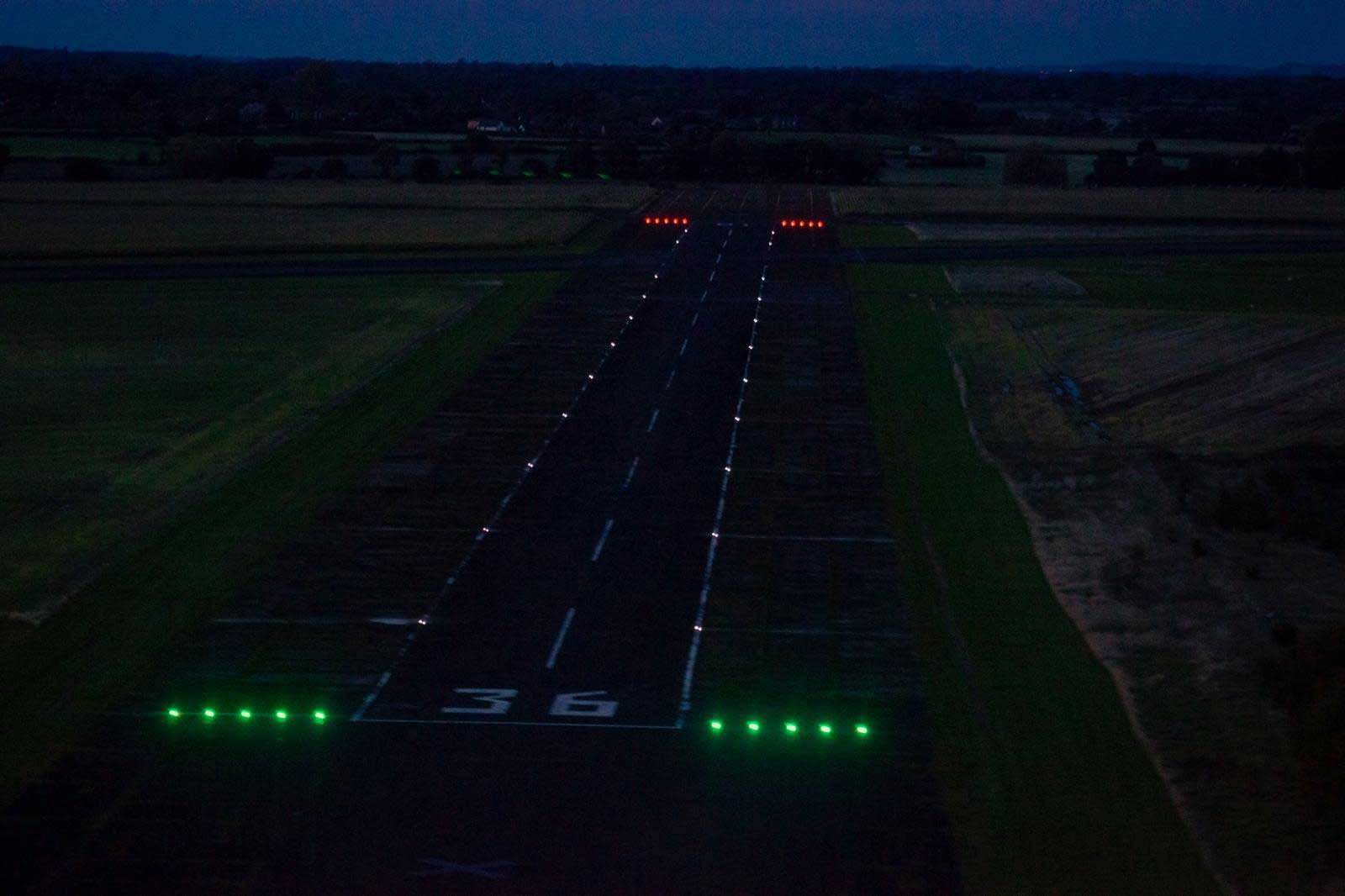 With runway 23/05 and 18/36 now both lit, Sleap (pronounced 'Slay-pe', not 'Sleep') can boast being a dual lit GA airfield, making night flying and training more flexible with the wind.
Sleap Airfield manager, Nathan Cross said, "Winter night operations at Sleap Aerodrome have been a hit and miss affair, with lighting installed only on runway 23/05.
"The winter wind direction was found to regularly favour the out of use runway, leaving aviators frustrated at cancelled flights and night lessons.
"Shropshire Aero Club partnered Smooth Aviation on the project. The resulting modern LED runway edge, threshold and APAPI lights add the extra night capability users of Sleap Aerodrome have been asking for some time.
"I am most impressed with the standard of finish and reliability of the install, Shropshire Aero Club looks forward to a busy winter at Sleap Aerodrome."
Sleap Aerodrome
Smooth Aviation