Learning to Fly, an inspiring six-part documentary film following the journey of Beth Moran learning to fly at Sussex Flying Club, is now available as a paid-for video on demand – and there's a whopping discount of 20% for FLYER Club members.

The series covers everything from Beth's first flight to becoming the youngest girl ever to fly with the USAF Thunderbirds in a F-16.
It was filmed over two years by producer Tristan Loraine of Fact Not Fiction Films, and supported by Sussex Flying Club, Brighton City Airport, Pooleys, Bose, Icom, Garmin, the US Air Force and many others.
Members of The FLYER Club can get a 20% discount using a code available here once logged in. Not a member? Click here to join.
The series episodes: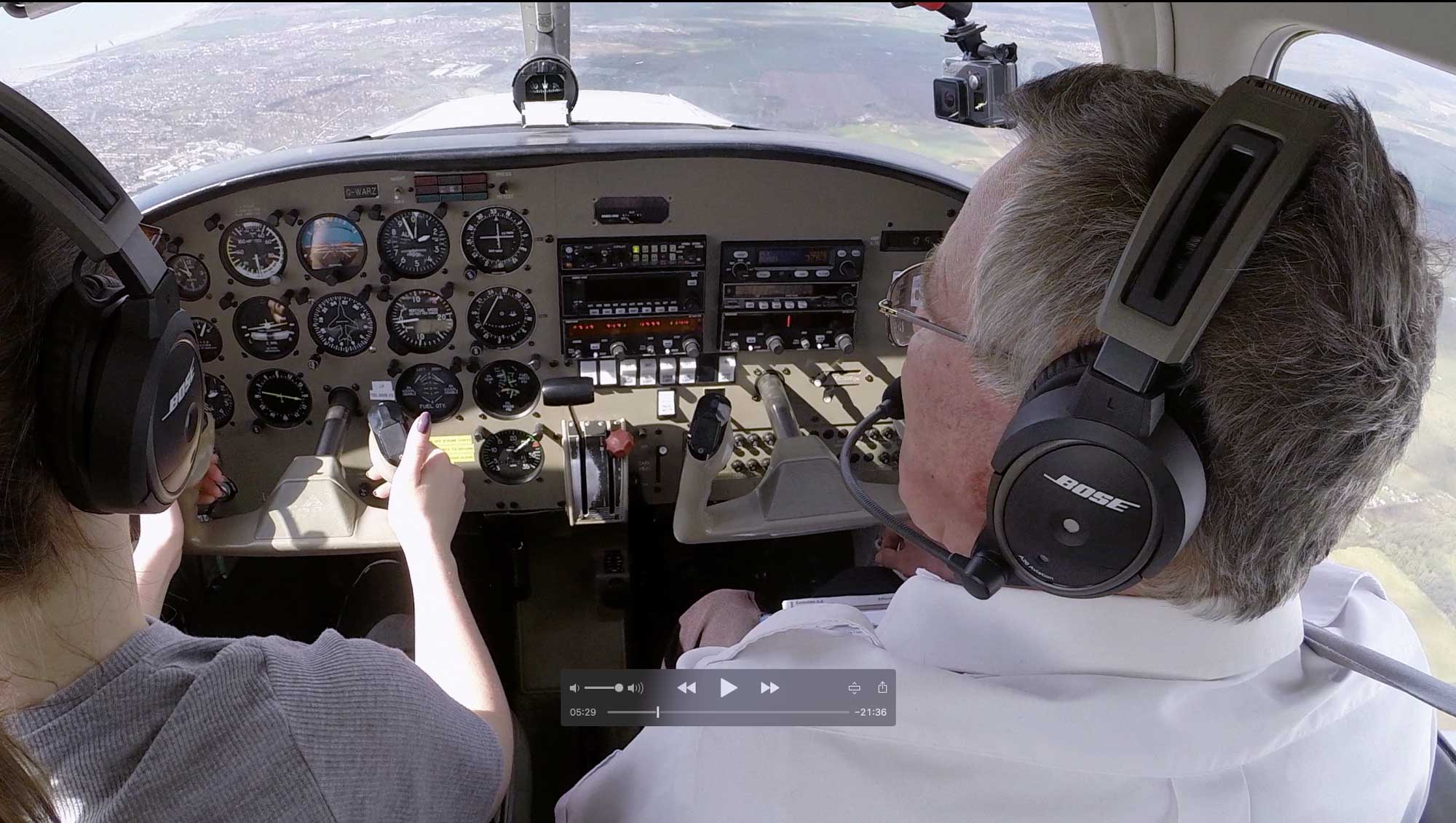 Episode 1 (26 minutes)
A young Beth Moran arrives at Brighton City Airport, the UK's oldest commercial airfield, to start her training as a private pilot with Sussex Flying Club. Her first flight leaves her with a smile. There are so many new things to learn but the thrill of learning to fly makes this a journey she would not miss for the world. Beth visits the control tower and talks with the head of engineering – so much to learn.
Episode 2 (26 minutes)
Beth learns the basics of flying and what happens when you fly too slowly. There are nine written exams to do and she passes her first exam with flying colours. Whilst not flying there are many other interesting things to learn about like going on a runway inspection and talking to the captain of a police helicopter that has arrived at the airport. Beth undertakes her medical test with an approved examiner.
Episode 3 (26 minutes)
Beth learns about slow flight and stalling before flying to Goodwood to land on a grass runway. Things don't quite go to plan. A visit to a paragliding school shows her another form of flying. More and more take-offs and landings. Every landing takes her closer to the day she will fly on her own for the first time. Should be soon.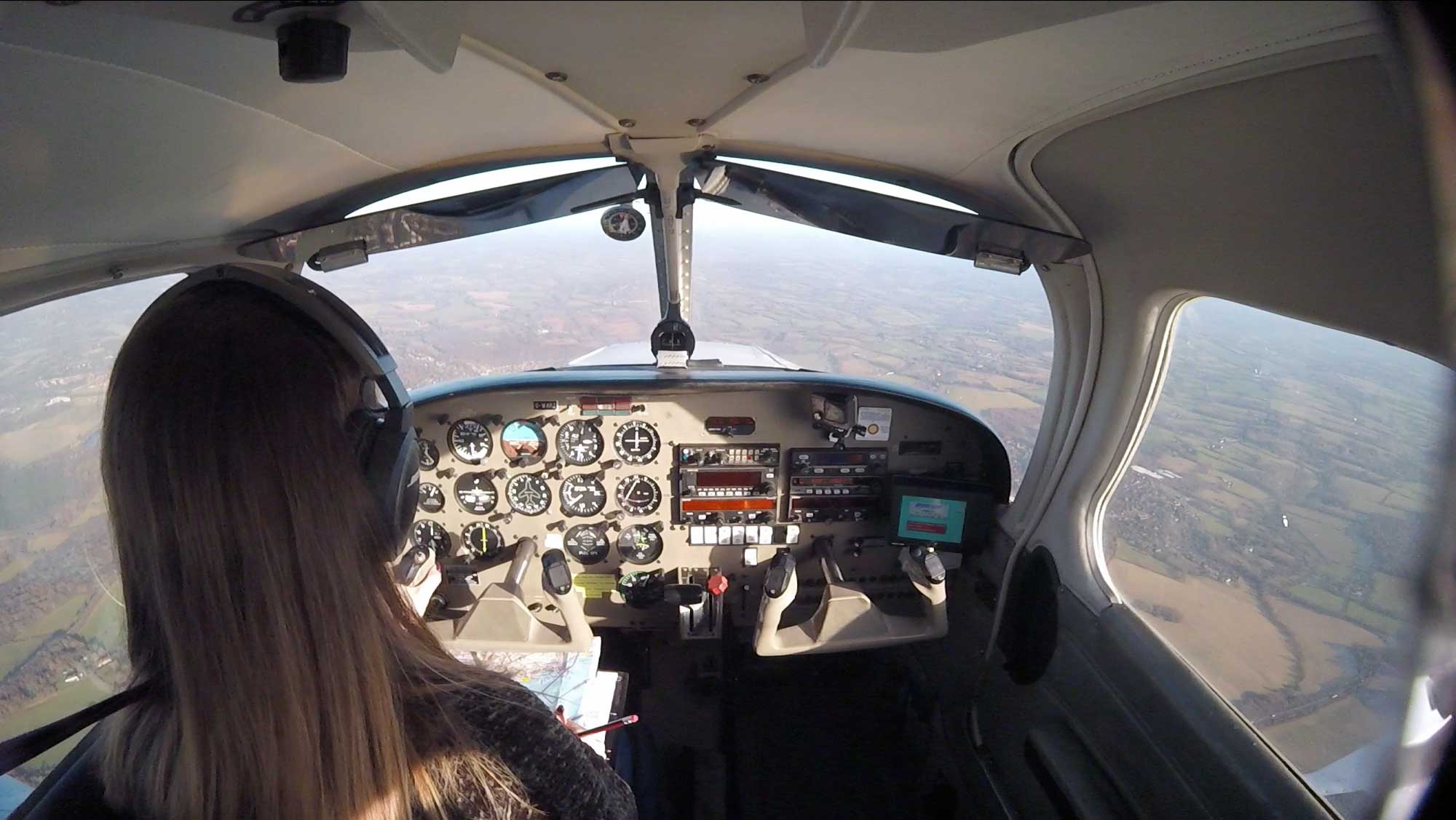 Episode 4 (26 minutes)
The big day has arrived. After a few circuits, Beth flies solo for the first time. A remarkable moment celebrated with friends and family. More written exams follow. She is on her way to becoming a pilot. On a work trip to Canada she experiences her first flight in a helicopter – another world of flying. On a walk in the countryside she meets Mike Clarke the owner of a World War 1 replica plane – landing 'in his back garden'!
Episode 5 (26 minutes)
Chief Flying Instructor James Crabbe takes Beth to Lydd Airport as she starts her cross-country flying, both dual and solo. Beth completes her final written exam and experiences her first flight in a glider with gliding expert Guy Westgate. Her final flying exam is very soon.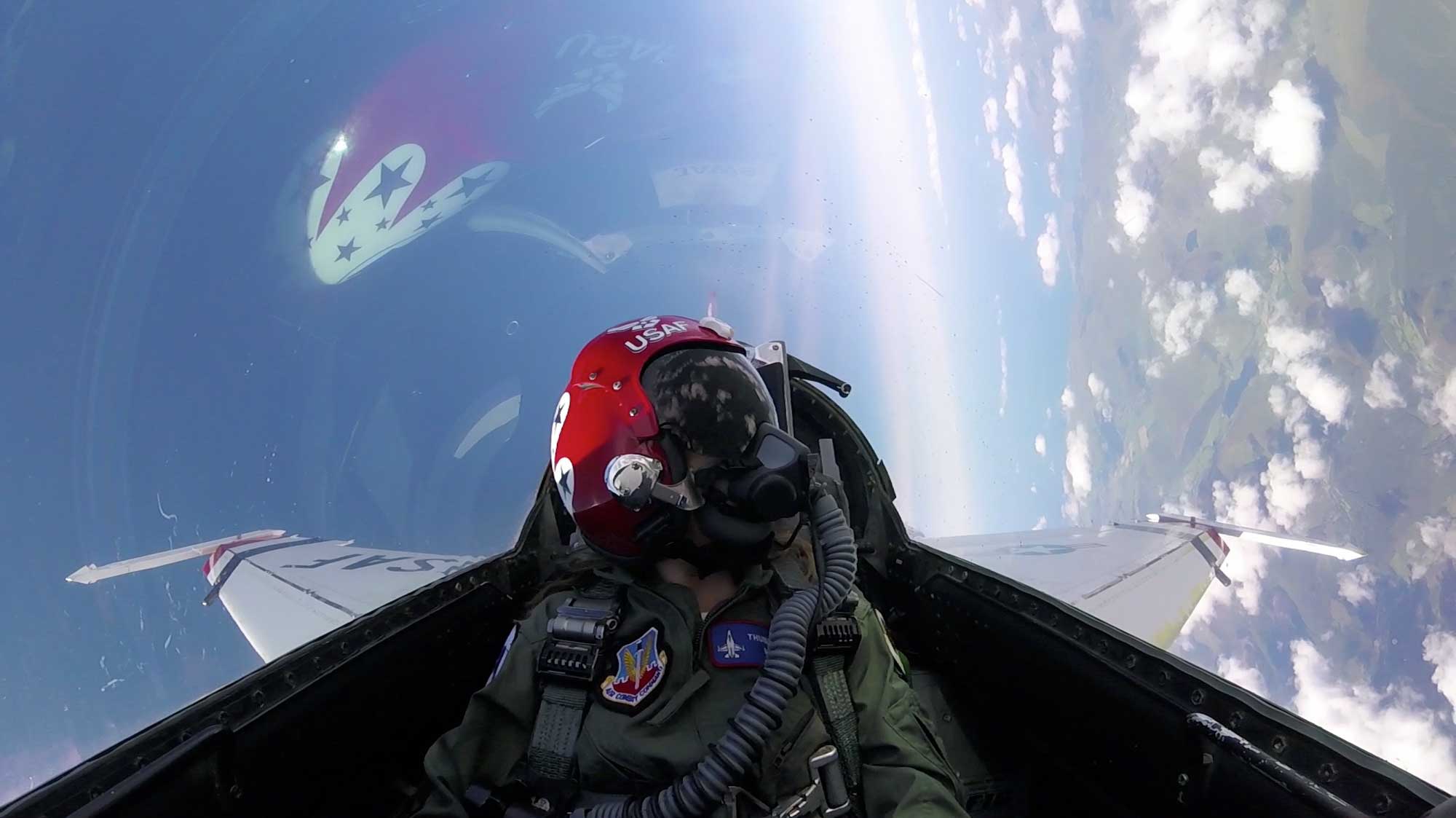 Episode 6 (26 minutes)
The final flying test sees Beth qualify as a private pilot. Beth takes her father flying as her first passenger and experiences her first flight in a twin engine aircraft. Beth makes aviation history by becoming the youngest guest to fly with the United States Air Force Thunderbirds in an F-16 and pulls 9.2g. What a journey.