FLYER's annual Learn To Fly Guide is out now, free with the April 2018 edition of the magazine. Or if you didn't manage to pick a copy of our April issue, then you can order a Learn to Fly Guide from our online shop by clicking here. 
The 84-page guide, produced to FLYER's usual high standards, has all the information you need to make a decision about what type of flying to learn, where and how to learn, licences, medicals, the course itself and much more.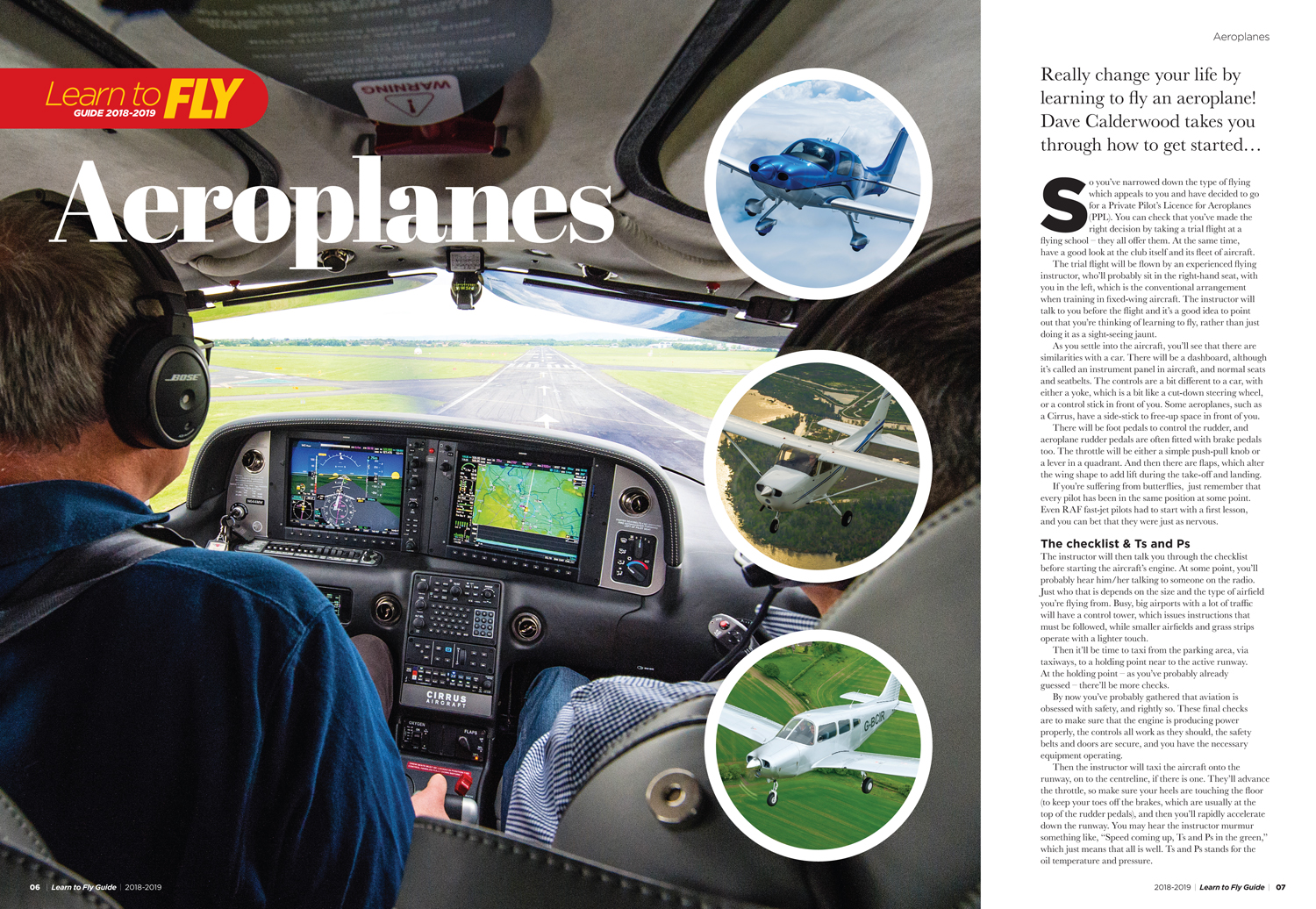 Among the full-colour features is one on Learning To Fly an Aeroplane, starting with a trial lesson at a local flying school before detailing the PPL(A) course, including the ground school elements.
We also look at other forms of flying, including helicopters, gyroplanes, microlights and gliders.
For would-be professional pilots, there's a useful feature to help you get started, plus interviews with recently graduated airline pilots.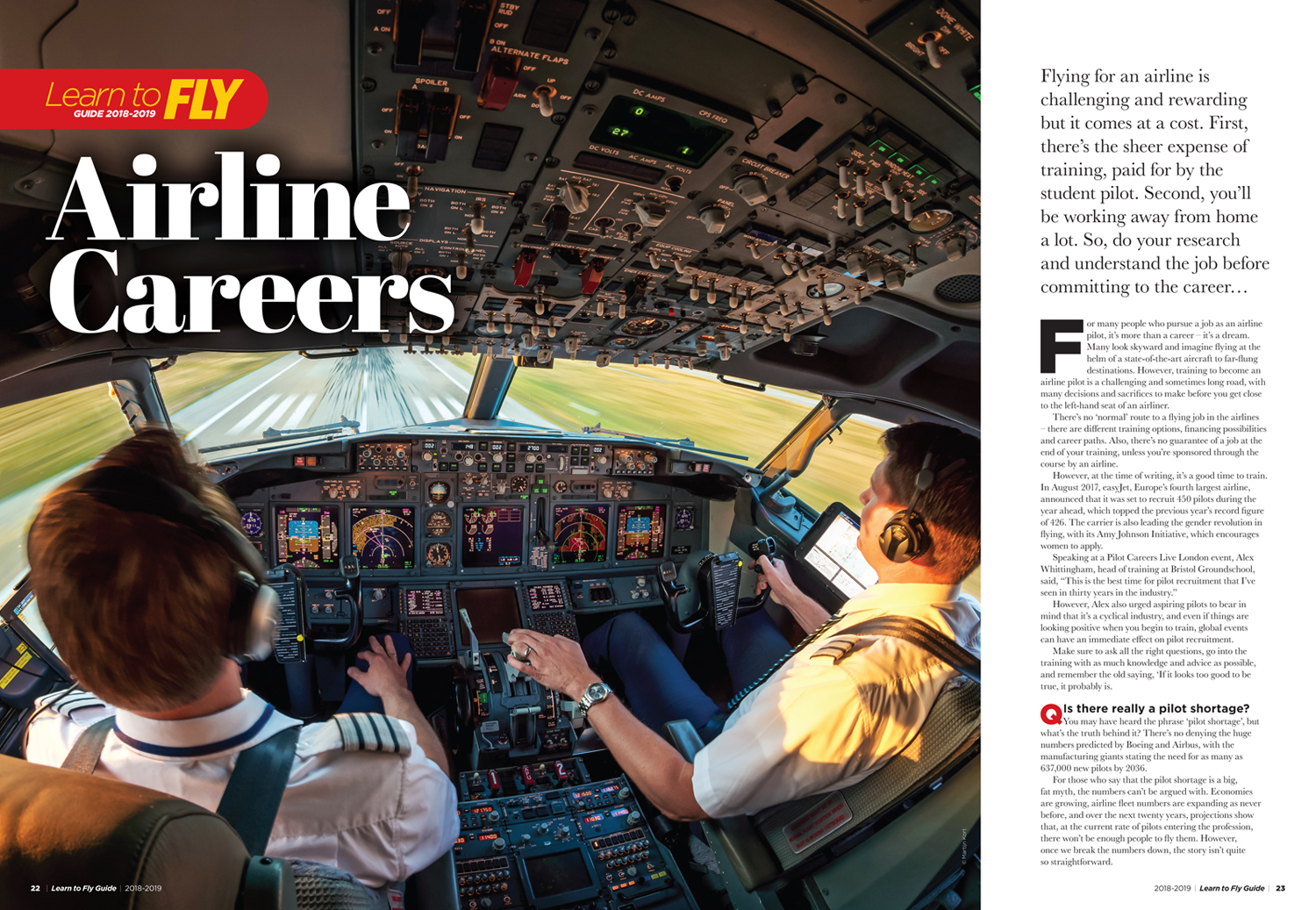 PLUS: the flying school listings
More than 350 flying schools are listed in the Learn To Fly directory, all with details of the courses they offer, their fleet of aircraft and, of course, locatin and contact details. It's the most comprehnsive listing of flying schools anywhere, all carefully updated for 2018.
Buy a copy of the April 2018 issue of FLYER at a newsagents near you, or subscribe. The Learn To Fly Guide will be yours free.
If you miss the April 2018 edition, then the Learn To Fly Guide 2018 will be available for sale on the FLYER online shop here.