If you operate a small airfield how do you mark out the grass runways when all around is more grass? Sandy Airfield in Bedfordshire has made a start with planting daffodils.
Yes, daffodils. More than 1,000 bulbs of the Dutch Master variety, "chosen for their hardiness to prop-wash and open spaces" and planted by Sandy-based aircraft owners and volunteers.
They'll be visible in the Spring of 2021, "along the edges of our two runways, a spectacle for pilots coming into land and for visitors at our café," said Scott Jarvis from the airfield. "Feel free (with PPR and Covid allowing) to drop in by air or road to see them in the Spring."
"Should Covid restrictions not enable visitors, passersby will be able to see them in bloom when travelling out from Moggerhanger on the Bedford Road."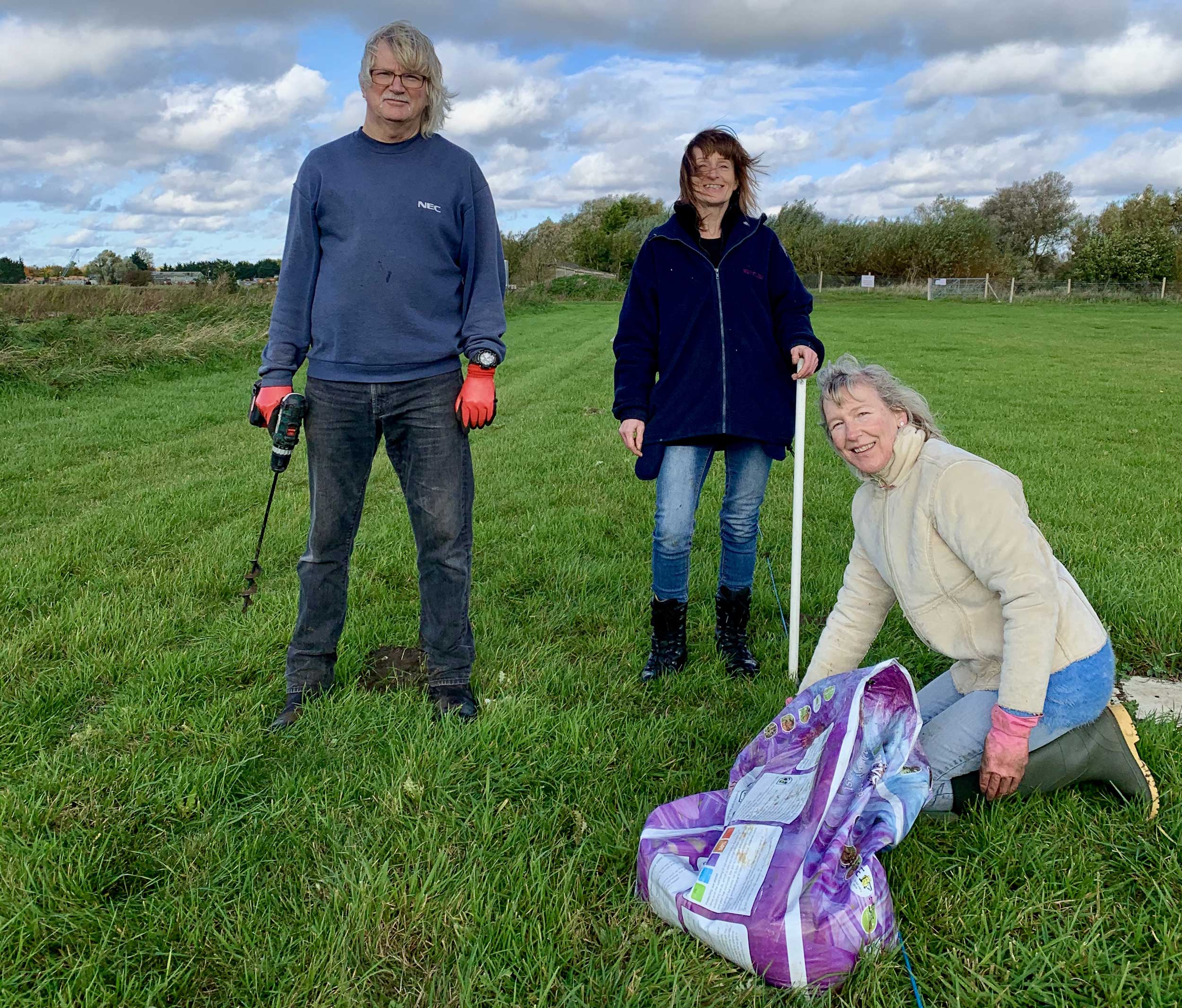 The airfield has also launched a Just Giving campaign to raise funds for the Marie Curie Great Daffodil Appeal, which supplies care and support during terminal illness.
"Your donation would be warmly received," said Scott. "All proceeds made through Just Giving will go fully to Marie Curie to support the wonderful work they do for people in times of need. Think of it as a landing fee in advance, with the proceeds going to charity now."
You can donate to Sandy Airfield's Just Giving Daffodil appeal here.
Sandy Airfield is home to Bedford Microlight Airsports and Sandy Flying Club. The microlight airfield has a 350m runway.